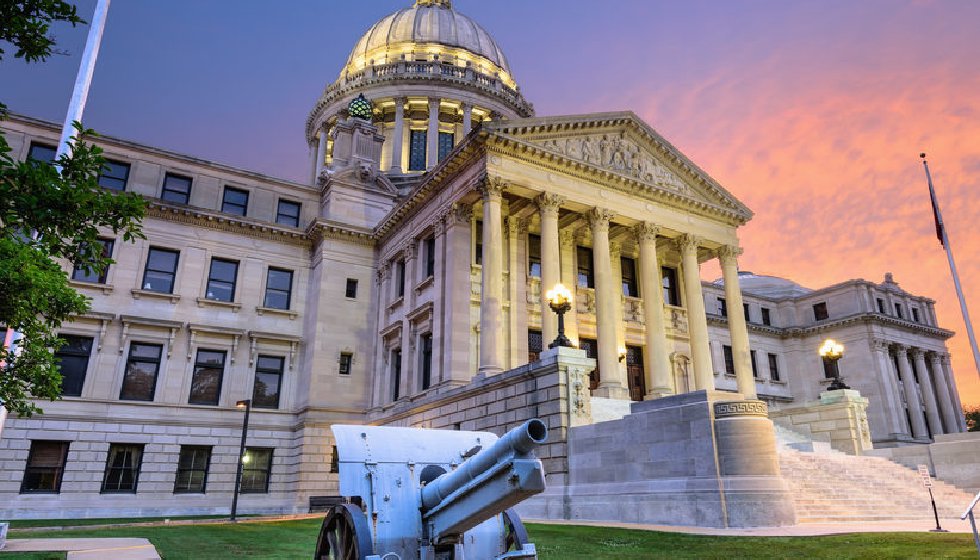 A Tale of Two Coasts
Nevada sportsbooks should raise a toast to Patrick Mahomes after he led the Kansas City Chiefs to a thrilling comeback victory over the 49ers at Super Bowl LIV.  The Niners were an extremely popular pick among visitors to Las Vegas, and that left the city's sportsbooks facing huge losses in the fourth quarter. The Chiefs were 20-10 down and their dreams of lifting the Vince Lombardi trophy lay in tatters, but then Mahomes went into overdrive. He led his team on three successive touchdown drives in just under five minutes, and the Chiefs ended up clinching a 31-20 win, much to the relief of Nevada's sportsbooks.
They ended up winning a cool $18.8 million off a market-leading handle of $154.6 million, according to figures released by gaming control officials. It was the second busiest Super Bowl in history for Silver State sportsbooks, behind only the clash between the Patriots and the Eagles two years ago. The revenue of $18.7 million was also their second-best performance, surpassed only by the $19.6 million they earned when the Seahawks destroyed the Broncos at Super Bowl XLVIII.
Nevada sportsbooks were celebrating, but it was another matter entirely over on the east coast. There are not so many 49ers fans on that side of the country, and the Chiefs were a more popular pick. The Super Bowl handle in New Jersey was $54.2 million, which was significantly smaller than Nevada's, and it made a loss of $4.2 million. Some of the negative hold can be attributed to promotions, as sportsbooks battled to win new customers in the build-up to the big game.
The National Picture
It was a similar story in Pennsylvania, where sportsbooks lost $3.3 million on a handle of $30.6 million. Those operators were more likely to curse Mahomes than toast him. In total, 10 states reported taking a total of $268.6 million on Super Bowl LIV, with Nevada the dominant force. Rhode Island took a handle of $5.5 million, and revenue edged just past the $800,000 mark. New Hampshire reported a Super Bowl handle of $2.3 million after launching legal sports betting in time for the big game.
The handle in Mississippi increased from $4.7 million in 2019 to $6.7 million this time around, but it did not say whether its sportsbooks won or lost overall. Oregon said its Super Bowl handle was more than $2 million, with gross revenue of $150,000 at its Scoreboard app. The big game helped it recruit 18,000 new customers. "This game reaches new players and keeps sports betting dollars in Oregon for important state programs," said lottery director Barry Pack.
Delaware reported a handle of $2.1 million. Its performance was hampered by the fact that online sports betting remains illegal in the state. West Virginia took $3.9 million worth of wagers on the Super Bowl, and Iowa reported a handle of $6.5 million. The Chiefs' home state of Missouri borders Iowa, and its casinos lost "a significant amount of money" as locals bet big on Kansas City, according to Iowa Gaming Association chief executive Wes Ehrecke. Arkansas had the smallest handle of $705,000.
Legal Market Gathers Pace
The American Gaming Association estimated that Americans would wager $6.8 billion on the Super Bowl. However, it warned that legal sportsbooks would only see a fraction of that figure, with much of the action going to offshore books, neighborhood bookies and on wagers between friends and family. There are now 14 states in which sports fans can bet at legal sportsbooks, while a further seven have passed legislation and a launch is imminent. Miller said that the legal industry is slowly but surely drawing bettors away from "the predatory illegal market".
"The continued expansion of legal sports betting – to the detriment of the illegal market – truly benefits all stakeholders, from enhanced fan engagement for teams to added tax revenue for state and local economies," said Miller.
The AGA has crunched the numbers and it found that $13 billion was wagered at legal sportsbooks across the U.S. during 2019. Nevada was still the leading state, as it took more than $5.3 billion in sports bets and surpassed the previous year's handle by $315 million. However, 59% of wagers were placed in the 13 states that have legalized sports betting since the federal ban, PASPA, was overturned in May 2018. Prior to that, only Nevada was permitted to host legal sportsbooks, but now they are spreading across the country.
Since PASPA was struck down, bettors have wagered more than $17 billion nationwide, generating $1.2 billion in sportsbook revenue and $152 million in tax revenue to state and local governments. Most of that came in 2019, when the market expanded significantly and tax revenue reached $118 million. Most of that money goes to the states to reinvest in public services, but some goes to local authorities.
NFL Bids to Cash In
The NFL was previously a fierce opponent to the advent of legal sports betting, but it has relaxed its stance in recent months. The other big sports leagues are finding ways to cash in on the action, often by selling detailed data to help effectively settle in-play prop bets or by selling "official betting partner" rights, and the NFL is now moving in a similar direction. It has just instructed head-hunters to find its first vice president of sports betting.
The role will focus on four key pillars: continuing to protect the integrity of the game; advancing the NFL's brand and reputation; driving fan engagement globally; growing the value of the NFL's data and IP. The league has already been heavily focused on protecting its integrity and boosting its brand across the globe, so the new vice president is likely to focus on pushing for "integrity fees" and selling data and intellectual property to sportsbooks.
The job specification states that the successful candidate must work with the NFL's media department on the "distribution of content for gaming purposes and the integration of gaming products into the NFL's platforms". He or she must also have "a deep understanding" of sports betting, so somebody from the industry could end up filling the role and bridging the divide.