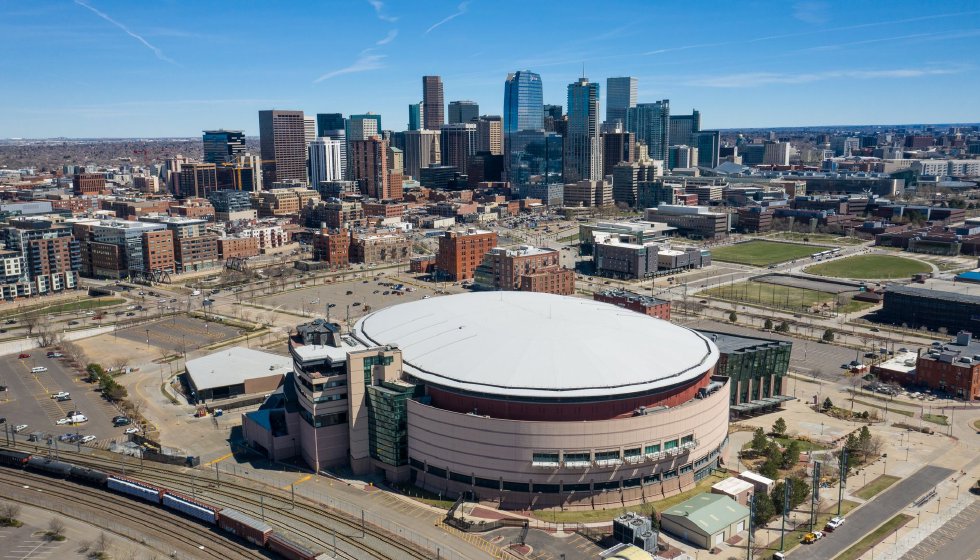 Denver Nuggets win first NBA championship in franchise history
After a 47-year wait, the Denver Nuggets finally secured their first NBA Championship after defeating the Miami Heat with a score of 94-89 on Monday. Despite facing a 10-point deficit, the Nuggets managed to fight their way back into a level playing field in the second half of the game.
The Heat was on the verge of dominating the match before Miami's Jimmy Butler's turnover sealed a historic 4-1 victory for the Nuggets.
One of the challenges the Nuggets encountered was when star center and two-time NBA MVP Nikola Jokić suffered a sprained ankle in the first quarter and had to leave the game for five minutes in the fourth quarter due to foul trouble.
https://twitter.com/NBA/status/1668431816032747520
Jokić returned with 4:09 remaining and became the key to taking control of the game's pivotal moments. The Serbian led the team's efforts by tallying 18 points on 12-of-16 shooting, four assists and 16 rebounds.
"The job is done, we can go home now," said Jokić after the match.
Jokić's teammates delivered strong performances as well. Jamal Murray contributed 14 points, eight assists and eight rebounds, while Michael Porter Jr. gave significant support with 16 points and 13 rebounds.
https://twitter.com/NBA/status/1668454179344470017
The game's final minutes
The Nuggets were seen struggling in Game 5. Early on, the team missed 20 of its first 22 three-point attempts and seven of their initial 13 free throws. However, they turned the tide in the second half, outscoring the Heat by 12 points.
Butler scored eight consecutive points, pushing the Heat to an 87-86 lead with 2:45 remaining. Jokić responded with a layup that gave his team a one-point advantage. Butler then proceeded with two crucial free throws, extending the Heat's lead by one point, 89-88 to be exact.
The Nuggets quickly regained control as Bruce Brown grabbed an offensive rebound and converted a tip-in that made it 90-89, ultimately gaining the Nuggets the final lead.
Butler was then intercepted by Kentavious Caldwell-Pope, who managed to hit two free throws, changing the score to 92-89. With only 15 seconds remaining, The 33-year-old forward attempted a three-pointer but was unsuccessful. Then, Brown made two successful free throws and sealed the victory for the Denver team with the final score of 94-89.
https://twitter.com/NBA/status/1668439839400755200
Miami coach Erik Spoelstra told reporters that there were no "regrets" from their side. He pointed out every player gave their all, but he admitted that his squad "ran up against a team that was just better than us in this series."
The Heat came close to the title but fell short by three wins in their journey to become the first No.8 seed in NBA history to win a championship.
Nuggets head coach Michael Malone emphasized that their journey is far from over. Despite accomplishing a new milestone for the franchise, the team still has a long way to go to develop its youngsters.
"We're not satisfied. We accomplished something this franchise has never done before. But we have a lot of young, talented players in that locker room, and I think we just showed through 16 playoff wins what we're capable of on the biggest stage in the world," Malone said.
Denver's victory means that Utah, Phoenix, Orlando, Brooklyn, Indiana, Memphis, Charlotte, Minnesota, Los Angeles and New Orleans are the remaining top current NBA franchises that have not yet won their first championship in NBA history.