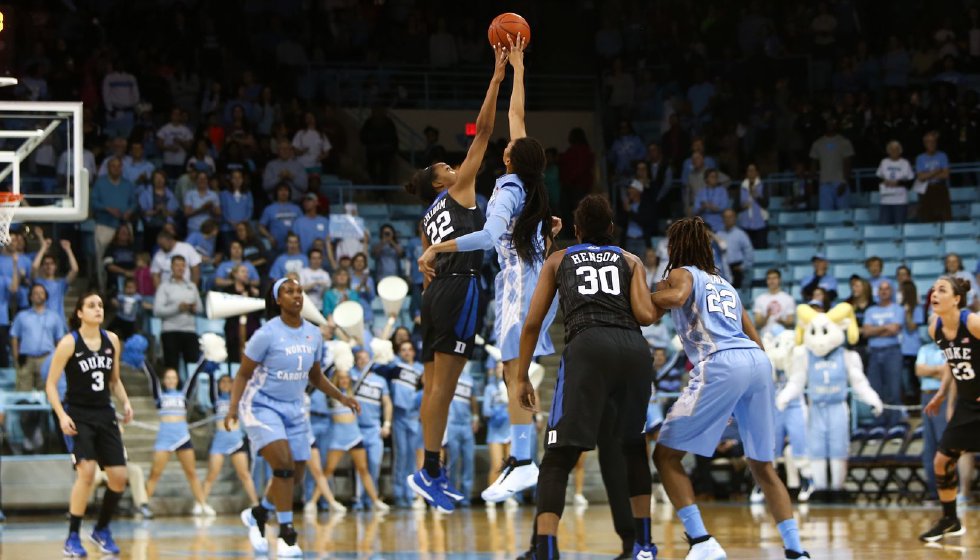 Duke vs North Carolina rivalry takes center stage for historic Final Four matchup
For coach Mike Krzyzewski's final season, Duke and North Carolina will meet for the first time in NCAA tournament history. One of the greatest rivalries in college basketball will receive a storybook addition, an exclamation point on Coach K's 41 years in charge of the Blue Devils. Saturday's game and result will be remembered as a defining moment in the legacies of one of the iconic coaches in college basketball history, and as a critical moment for one of sports' great rivalries.
North Carolina had already wrecked Coach K's final home game of the season and subsequent retirement ceremony, if they were to compound this by beating Duke in Coach K's final season in the Final Four! Now that would be a dream conclusion for fans of the Tar Heels. Conversely, I'm sure that Coach K feels the weight of this moment on his side. The opportunity to remedy the sour taste Duke felt after their final home game of the regular season beckons.
In late January North Carolina were 12-6, they finished the regular season on a six-game winning streak. Now they're 28-9 and headed to the Final Four. In 2020 the Tar Heels finished below .500 before losing in the first round of the tournament. While the Tar Heels might not be the best team in college basketball, they are, perhaps, one of the most improved.
In the Elite Eight no. 8 seeded North Carolina dominated one of the most celebrated Cinderella stories in NCAA history, the Saint Peter's Peacocks 69-49. The Tar Heels were bigger, stronger and more skilled and this was reflected in the 20-point difference with the final score. They never looked like losing.
First-year head coach Hubert Davis has adapted North Carolina basketball to take advantage of spacing and perimeter play with talented shooters, Caleb Love, R.J. Davis and Brady Manek. If the shots are falling they are going to be a hard team to stop.
In New Orleans on Saturday, you can guarantee that Duke will play through its superstar, Paolo Banchero, the toughest player left to guard in the Final Four. The 6-foot-10, 250-pound versatile big man is skilled and can make shots from all over the court. Banchero is 8-for15 from beyond the arc during the NCAA tournament and shooting 51% from the field. His flexibility has created space for AJ Griffin, Wendell Moore Jr and Jeremy Roach to cause damage and is a key reason for the Blue Devils success during March Madness.
Duke's run has been one of the most reliable storylines in this NCAA tournament, one of the more talented teams reaching its peak and continuing to win.
With 101 NCAA tournament wins and 13 Final Four berths to his name, Coach K's historic career will be put to the test on Saturday, with a spot in the national championship game on the line.
Opening Betting Lines
Duke has been priced as the 4.5-point favorite over North Carolina in their Final Four showdown Saturday in New Orleans. Kansas is also a 4.5-point favorite over Villanova in the other NCAA tournament semi-final.
In updated odds to win the national championship, Duke is at +150, Kansas is next at +190 with Villanova and North Carolina at +450 and +550 respectively.