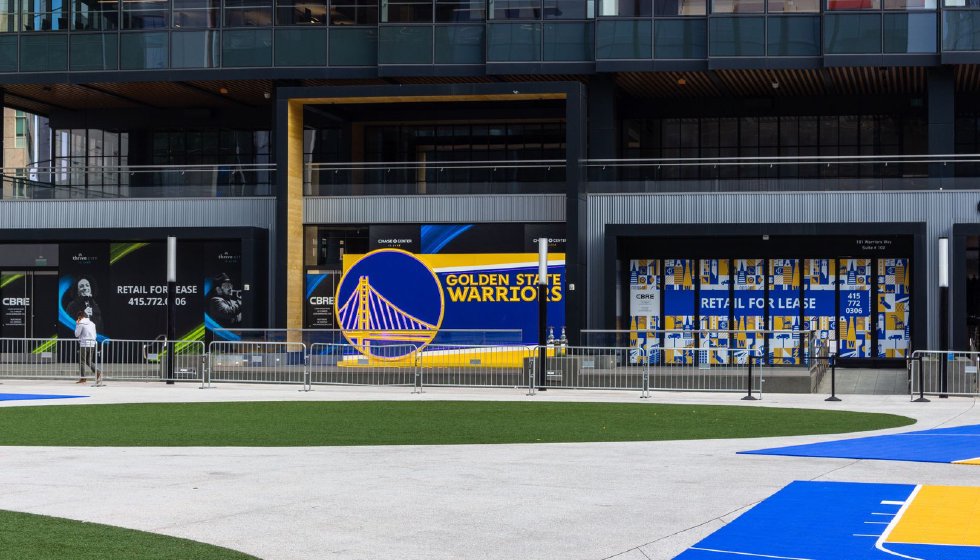 ESPN insider: Warriors miss opportunity to land Lillard
The Golden State Warriors may have missed an opportunity to land another superstar in Damian Lillard due to their recent move of trading Jordan Poole to the Washington Wizards for veteran point guard Chris Paul, according to ESPN insider Ramona Shelburne.
Shelburne said on 95.7 The Game radio show, "They had another choice. They could have waited for Dame. Dame is from the Bay Area. I know he was interested. If he got to the point where he was going to ask for a trade and the list was given , the Warriors initially would have been on that list. But now it's not possible because of the move they made ."
https://twitter.com/TheNBACentral/status/1676962720351125506
Lillard recently requested a trade from the Portland Trail Blazers and indicated he would only accept a trade to the Miami Heat. However, if the Warriors had been an option earlier, Lillard may have also pushed to join the Bay Area team due to his local ties. The Warriors' trade for Paul likely closed that window of opportunity for adding Lillard.
"Damian Lillard would have been a better fit for the Warriors long term," said NBA analyst Ric Bucher. "Chris Paul is great right now, but he's 37 and will likely decline in the next couple years. Lillard could have fit seamlessly into their system and given them another decade of dominance."
However, other analysts argue that Paul's experience, playmaking and ability to run an offense will be invaluable for the Warriors in their quest to repeat as champions next season.
https://twitter.com/957thegame/status/1676765468978458624
Surprising transfer
Last month, the Golden State Warriors made a surprising trade when they dealt the promising young guard Poole to the Washington Wizards for veteran point guard Paul.
On the surface, trading a 23-year-old rising star for a 37-year-old seems questionable. However, Paul's fit with the Warriors could be what they need to return to the NBA Finals.
While Poole had a breakout year, he struggled with consistency and shot selection.
https://twitter.com/FTFonFS1/status/1677040525570981894
Paul brings a level of poise, control and decision-making that the Warriors lacked. His elite passing ability can create open shots for Stephen Curry, Klay Thompson and Draymond Green.
Paul has proven himself a tremendous pick-and-roll player who can run the offense when Curry is on the bench. His high basketball IQ and craftiness could give defenses a formidable challenge. Paul knows how to play off of stars, having spent years with James Harden in Houston and Devin Booker in Phoenix.
https://twitter.com/TidalLeague/status/1676780155769896960
While Paul is nearing the end of his career, experts think he still has plenty left in the tank. He averaged 16.4 points and 8.9 assists last season and made the All-Star team for the 11th time. His experience and astuteness can be invaluable in the playoffs as the Warriors look to navigate a gauntlet of talented teams in the Western Conference.
The Warriors are betting that Paul can give them one or two more elite seasons to maximize their championship window with Curry, Thompson and Green.
https://twitter.com/TheNBACentral/status/1677070561866907649
If he can keep them atop the West and deliver another title, the trade could be well worth it, even if Poole goes on to stardom in Washington. For now, Paul's immediate impact could make him the right addition to the Warriors' title aspirations.