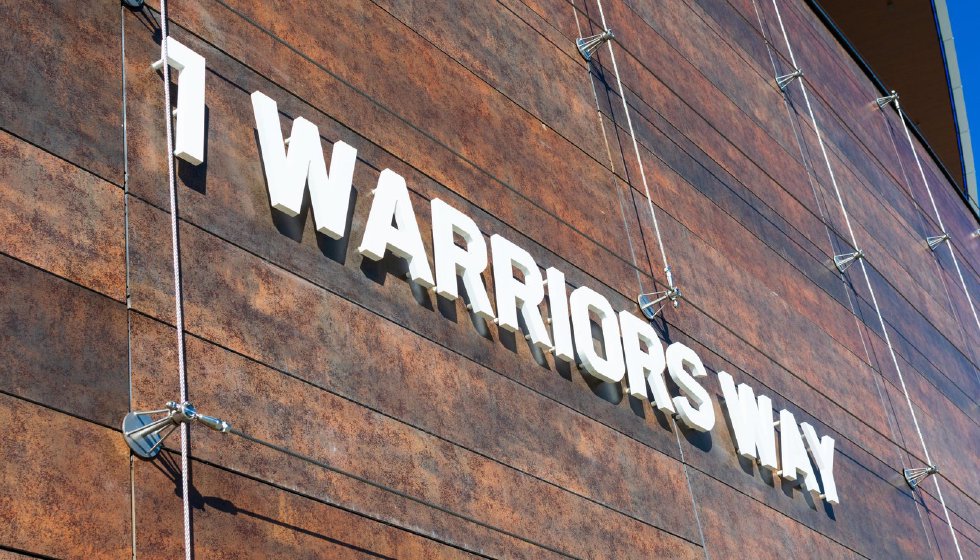 Five Dark Horses Who Could Surprise At The 2021/22 NBA Season
The hot topic during the offseason is whether a star-studded Brooklyn Nets team can deliver on its promise by winning the Larry O'Brien Trophy. The Milwaukee Bucks, LA Lakers and Phoenix Suns are touted as the only teams capable of stopping a dynasty forming in Brooklyn. Yet there are always teams that delight in ripping up the script, exceeding expectations and vanquishing their vaunted opponents. These are the dark horses that could spring a surprise this season:
Miami Heat
The Miami Heat look like genuine contenders in the Easter Conference this season. They pulled off a blockbuster sign-and-trade to bring in six-time NBA All-Star guard Kyle Lowry from the Toronto Raptors, added P.J. Tucker from the Bucks and snapped up fellow veteran Markieff Morris. That trio should gel nicely with Jimmy Butler and Bam Adebayo in a strong Miami Heat team. The Heat surprised many hoops fans by going all the way to the NBA Finals in 2020. They suffered a dismal first round playoff defeat last season, but they now have an elite defense and should be stronger this time around. Miami is a +2800 underdog for the NBA title, which could be down to its lack of depth, but this team could upset the odds.
Golden State Warriors
Many people have written the Dubs off as a spent force. However, the band is getting back together for one more shot at glory this season. Klay Thompson is back from injury and Andre Iguodala has returned to the franchise, reuniting with fellow Death Lineup members Steph Curry and Draymond Green. That quartet proved invincible in the 2014-15 season, and it will be exciting to see if they can return to their former glory now that Kevin Durrant – who turned the Death Lineup into the Hamptons Five – is in Brooklyn. The Warriors reached the playoffs last season, despite missing Thompson through injury, so they could be formidable with the Splash Brothers reunited. If Andrew Wiggins discovers greater consistency and James Wiseman improves, the Dubs could go all the way.
Chicago Bulls
The Bulls are priced at +8000 to win the NBA Championship, so this is a real long shot. Yet there are plenty of reasons for fans to approach the new season with optimism. A serious offseason spending spree saw DeMar DeRozan, Lonzo Ball, Zach LaVine, Alex Caruso and Nikola Vučević join the team, which could turn it into a top 10 offense. The defense could be shaky after the departures of Thaddeus Young and Garrett Temple, but the Bulls could outscore lots of teams and emerge as the surprise package this season if the new players click into gear.
Boston Celtics
The Celtics are also huge outsiders at +5000, but it will be interesting to see how they fare after reuniting Al Horford with All-Stars Jayson Tatum and Jaylen Brown. Kemba Walker will be missed, but Dennis Schröder looks like a smart signing. Brad Stevens has moved up to the general manager role after Danny Ainge's shock departure, and Ime Udoka has joined as head coach, so it could be a year of transition for Boston, but the Celtics were conference finalists in 2020 and you cannot totally write off their chances this season.
Atlanta Hawks
This talented young team went to the conference finals last season after beating the New York Knicks and the top seeded Philadelphia 76ers in the playoffs. There was no shame in losing to eventual NBA champion Milwaukee in the conference finals, but the Hawks are still +4000 outsiders this season. They brought back restricted free agent John Collins on a long-term deal, and he will resume an elite frontcourt triumvirate alongside Clint Capela and De'Andre Hunter. Trae Young is a tremendous offensive guard and this team has a very deep rotation, so it could prove that the run to the conference finals last season was no fluke.