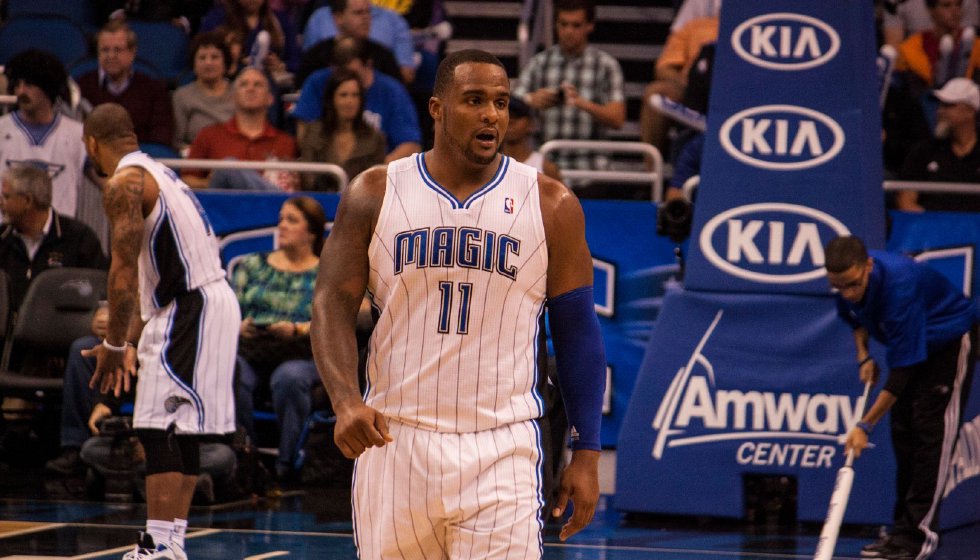 Former NBA players 'Big Baby' Davis, Will Bynum convicted in $5M fraud
Former NBA players Glen "Big Baby" Davis and Will Bynum were found guilty by a Manhattan jury on Wednesday for their involvement in a conspiracy to defraud the NBA's healthcare plan of over $5 million.
"A jury has convicted former NBA players Glen Davis and William Bynum after they were charged with engaging in a criminal scheme to defraud the NBA Players' Health and Benefit Welfare plan," NBC crime reporter Tom Winter wrote on X.
"U.S. Attorney Damien Williams says the pair's fraud netted them over $5 million."
In a 2022 interview with VladTV, Davis declared his innocence. Davis claimed he had never received any money and emphasized that he was taking the case to trial to clear his name.
However, Big Baby was later found guilty on all four charges, including conspiracy to make false statements and conspiracy to commit health care and wire fraud.
On the other hand, Bynum was found guilty of conspiracy to submit false statements to a health care plan but was acquitted of conspiracy to commit wire fraud and health care fraud.
Davis and Bynum are facing a potential maximum sentence of 20 years.
Other notable figures involved
The convictions of Davis and Bynum are part of a broader scheme that involves several former top draft picks. In October 2021, legal action was taken against over a dozen former athletes, with several having already admitted guilt.
"While many of the defendants convicted in this case were well-known NBA stars, their conduct was, in essence, a fraudulent scheme designed to defraud the NBA's health care plan and generate over $5 million in illegal profits," said Manhattan U.S. attorney Damian Williams.
"Today's conviction exemplifies that despite notoriety or success in sports or any other field, no one is exempt from criminal charges if they engage in fraud."
Among the notable figures implicated in the scheme is Terrence Williams, who received a 10-year prison sentence for orchestrating the scam from 2017 to 2021.
The former NBA player recruited other former players, forged signatures, impersonated health-plan employees and involved doctors in creating fake letters to justify procedures. He managed to generate substantial profits through claims for fictitious medical and dental expenses, ultimately receiving kickbacks totaling at least $300,000.
Williams, who has already spent a year and a half behind bars, had his bail revoked after threatening a witness several months post-arrest. The time served during this period will be credited against his sentence.
As part of his sentence, Williams is mandated to forfeit over $650,000 and pay $2.5 million in restitution for defrauding the NBA's Health and Welfare Benefit Plan.
"A lot of my bad choices in this case were caused by my opioid addiction, that I was feeding for years," said Williams to the judge before he was sentenced.
"The other half was stupidity and greed."
Other notable figures caught up in this scheme include a former streetball legend from New York City and a first-round draft pick in 2004, Sebastian Telfair, and the third overall pick in the 2000 draft, Darius Miles. Telfair and Miles are currently awaiting sentencing.