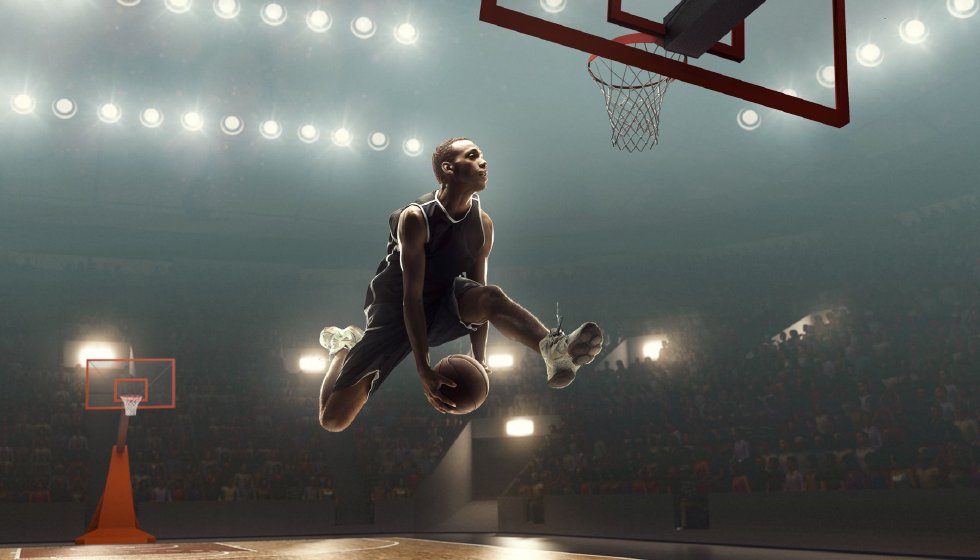 NBA All-Star Game Starters Announced
The 2021-22 NBA All-Star starters were announced on Thursday evening, and it will again feature some of the brightest stars in the game.
The starting lineups and captains have been revealed with some familiar and some not-so-familiar faces will be front and centre when the All-Star game begins on Sunday 20th February, in Cleveland.
The starters for the NBA All-Star game are determined by a vote split between the fans (50%), media (25%) and players (25%). However teams are no longer split by conference, instead the top vote-receiving player as determined by the fans will be named captains with their team named after them.
Last year's captains were LeBron James in the West and Kevin Durant in the East, and this will remain the same for All-Star weekend.
The captains will pick their teammates one-on-one, with the ability to choose from either conference. The captain with the most votes will get the first pick.
LeBron James has been a captain of an All-Star team ever since the NBA switched to its current format where the top vote getters get to draft from a pool of the rest of the All-Stars. It's a feel -good moment for LeBron because the game will be held in Cleveland, his first All-Star game in his hometown city where he played and won the franchise's only title.
For Kevin Durant the other team captain, and for the second consecutive year, may not be drafting but not playing. Durant is currently sporting a knee injury that could keep him out of the All-Star break.
Currently we know the starters for the All-Star game, with the All-Star reserves to be announced on Feb 3.
The All-Star draft will be televised by TNT on Feb 10 where Team LeBron and Team Durant will be chosen by the superstars themselves.
NBA All-Star Starters - Western Conference
G Stephen Curry (Golden State Warriors)
G Ja Morant (Memphis Grizzlies)
F LeBron James* (Los Angeles Lakers)
F Nikola Jokic (Denver Nuggets)
F Andrew Wiggins (Golden State Warriors)
NBA All-Star Starters - Eastern Conference
G DeMar DeRozan (Chicago Bulls)
G Trae Young (Atlanta Hawks)
F Kevin Durant* (Brooklyn Nets)
F Giannis Antetokounmpo (Milwaukee Bucks)
F Joel Embiid (Philadelphia 76ers)
*All-Star captain
Biggest Surprise
Andrew Wiggins, 26, may not be having a career year statistically - currently averaging 18.1 points, 4.2 rebounds and 2.1 assists per game - but has been a critically valuable player on the Warriors, who have been one of the NBA's best teams. This is his first All-Star game starter selection. The door to becoming a starter opened up for Wiggins because of a long list of Western Conference frontcourt candidates such as Kawhi Leonard, Paul Goerge and Anthony Davis are currently injured. Wiggins' case was also helped by the NBA's decision to split the ballot into "backcourt" and "frontcourt" categories, leaving voters unable to select Luca Doncic, Chris Paul or Devin Booker over Wiggins.
Perhaps one of the most interesting developments and key driver for Wiggins' sudden popularity in the fan voting, can be traced back to the Warriors' new "global ambassador" BamBam, a K-pop star with over 9 million Twitter followers who managed to get 37,000 retweets of his Jan 7 tweet in support of Andrew Wiggins as an All-Star. For context, Justin Timberlake achieved 4,800 retweets for a similar endorsement of Memphis Grizzlies star guard Ja Morant.
Biggest Snub
They made it to the NBA Championship after winning the Western Conference Finals and currently lead all of the NBA as the top ranking team yet the Phoenix Suns have no All-Star starter representation. Crazy, when you consider the performances of Devin Booker and Chris Paul over the last year. If you ask Devin Booker, though, he doesn't care if he's a starter or not.
"I appreciate it, but I'm not worried about that anymore," Booker said. "I'm in a different phase of my career."
Admittedly the competition is fierce considering how Stephen Curry and Ja Morant have performed this season, especially with only two backcourt spots available in either conference. Devin Booker and Chris Paul ranked as the 4th and 5th best guards overall in the West across player, fan and media voting. Both will almost certainly be voted by NBA coaches as All-Star reserves for the All-Star game.