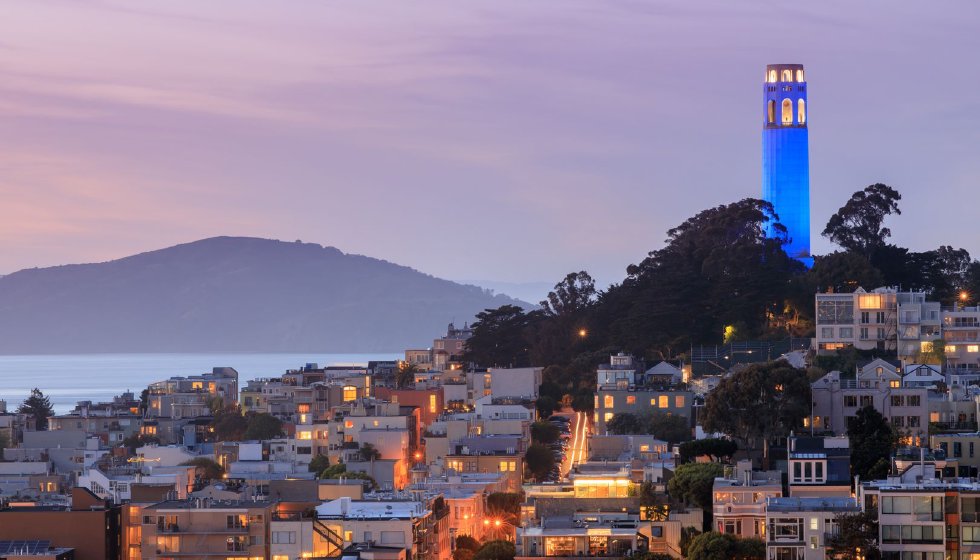 NBA Finals Series Betting Options
The Golden State Warriors have been installed as the -150 favorites to win the NBA Championship after sweeping aside the Mavericks last week. The Dubs are now gearing up for their sixth NBA Finals appearance in eight years, with star trio Stephen Curry, Klay Thompson and Draymond Green leading the charge. They will come up against a Boston Celtics team that boasts an extremely strong defense and a powerful blend of youth and experience.
It promises to be a terrific contest, and there are lots of intriguing betting options to help you dial up the excitement. These are the key markets to consider:
NBA Championship Winner
The sportsbooks make Golden State the clear favorite to win this series. DraftKings is offering a market leading -150 on the Dubs, while some sportsbooks will only go to -160. It is easy to see why the Warriors are favored so heavily. A series of long-term injuries put their dynasty on pause for a couple of years, but they now look back to their brilliant best.
Thompson has returned from an injury nightmare to resume his Splash Brothers partnership with the irrepressible Curry, and Green is operating at the peak of his powers once more. They no longer have a superstar like Kevin Durant in the mix, but Andrew Wiggins has gone from strength-to-strength this year and Kevon Looney and Jordan Poole have settled in nicely. The Warriors had a better regular season record than the Celtics, and they have breezed through the playoffs.
If you like the Celtics to pull off an upset, FanDuel and BetRivers lead the way with odds of +135 on them lifting the trophy. Boston had the No. 1 rated defense in the league, led by 2022 NBA Defensive Player of the Year Marcus Smart. Jayson Tatum, a three-time NBA All-Star at the age of 24, has been sensational. Jaylen Brown is also dangerous, and veteran Al Horford will be excited at the prospect of playing in his first Finals, so the Celtics represent formidable opposition. We have broken down the key battles to look out for here, but it is hard to bet against the Dubs in this market.
Series Spread
If you want more value on the Warriors, you can opt for a series spread market. DraftKings is offering odds of +165 on Golden State -1.5 games, meaning they would need to win the series by two clear games. In 2015, they beat the Cavaliers 4-2. They also beat the Cavs 4-1 in 2017 and 4-0 in 2018, so they have covered that spread in three of their five Finals appearances since 2015.
You can push it one step further by backing the Warriors -2.5 at odds of +300. That is essentially a prediction on the Dubs winning the series 4-0 or 4-1. Alternatively, you can bet on the Celtics +1.5 games at -210. If you think they will be too strong for Golden State, you can find +200 on the Celtics -1.5 games and +500 on the Celtics -2.5 games in the series spread betting.
Series Correct Score
Another interesting option is to check out the series correct score lines. The sportsbooks see a 4-3 series win for Golden State as the most likely outcome. That is priced at +400 with BetRivers and Unibet. It is interesting to note that the second most likely outcome is a 4-2 win for the Celtics, which is just +350 with Caesars and +450 with Unibet, BetRivers and PlaySugarHouse.
Caesars has +500 on the Warriors 4-1, +550 on the Warriors 4-2, +600 on the Celtics to win 4-3 and +900 on Boston to win 4-1. If you think there will be a clean sweep, you can take +1200 on Golden State to win 4-0 at Caesars Sportsbook or +1500 on Boston to win 4-0. As you can see, the odds available on each option are long, so you can afford to cover at least three of them and still earn a profit if one of them lands.
There is also a "Correct Series Score After 3 Games" market available at FanDuel. It has +130 on the Warriors to lead 2-1 after three games, +180 on the Celtics to be leading 2-1, +470 on the Warriors to be 3-0 up and +880 on the Celtics to lead 3-0.
Total Games
DraftKings has +180 on the series to run for the full seven games. That is essentially a prediction on either team winning 4-3. If you anticipated a tight series, that looks like an appealing set of odds. Alternatively, you can find +200 on six games, +290 on five games and +650 on it being over in four games.
NBA Finals MVP
Curry is the -115 favorite to be named NBA Finals MVP for the first time with DraftKings. However, you can find +100 at Caesars, which looks like a tempting price. The great man was named NBA MVP in 2015 and 2016, but he has never won the Finals MVP award. It went to teammate Andre Iguodala in 2015, while Durant won it in 2017 and 2018. Durant is no longer around to overshadow Curry, and this could be his time to shine on the big stage.
He is fresh from winning the first Magic Johnson Western Conference finals MVP award after averaging 23.4 points in the 4-1 series victory over the Mavs. Curry has all the necessary weapons to star in this series. If the Dubs win, the award is highly likely to head his way. Thompson is a +2200 outsider with FanDuel, while Green is also +2200 and Wiggins is +4600.
If the Celtics prevail, Tatum is the leading contender for the Finals MVP award. He was the Eastern Conference Finals MVP, and he put up 26 points, 10 rebounds and six assists in the Game 7 win against the Miami Heat. Brown is +1100 in this market, while Smart is +4100 and Horford is +1200.
Iguodala is an outlier, as the award normally goes to the dominant player that puts up the most points for the winning team. In the past 10 years, LeBron James has won it four times, Durant and Kawhi Leonard have each won twice and Giannis Antetokounmpo landed it last year. That suggests it might be a good idea to back both Curry and Tatum this time around.
Series Specials
You can find a whole bunch of series specials at the leading sportsbooks. One interesting market focuses on the number of road wins there will be. You can claim +165 on two road wins in the series at DraftKings, which looks very appealing. You do not have to specify which team will claim those road wins, and that adds to the appeal. Another intriguing market focuses on the number of games to be decided by 3 points or fewer in the series. One is priced at +125, while zero is +190 and two is +275.
Some markets should be avoided, such as +1400 on whether there will be a buzzer beater in the series. Others look speculative at best. For example, any player to make 9+ threes in any game is priced at +650, while any player to make 50-plus points is +1100. Never say never with the Splash Brothers in the mix, but those markets look tough. Any player to record a triple-double at +250 also looks unappealing given the attributes of the players that will contest this series.
There are fun markets, such as the distance of the longest shot made, the total shots made from 35+ feet and the player to make the longest shots, but it might be advisable to keep your stakes modest if you opt for something like that. The same is true of markets focused on the number of games that will go into overtime, or whether any team will break records.
Player Props
There are loads of intriguing player props available at leading online sportsbooks for this series. These are some that stand out:
Stephen Curry to average 25+ points and Golden State to win the series (+120 at DraftKings)
Stephen Curry to be the points leader in the series (+150 at DraftKings)
Stephen Curry make the most threes in the series (+105 at FanDuel)
Stephen Curry to make at least two threes in each game (-130 at DraftKings)
Klay Thompson to average 20+ points (-120 at DraftKings)
Al Horford to be the rebounds leader (+135 at DraftKings)
Draymond Green to be the assists leader (+160 at BetMGM)
Jayson Tatum to have the highest scoring game in the series (+125 at DraftKings)
Marcus Smart to have under 14.5 PPG on average (-130 at FanDuel)
There are dozens of additional options to consider, but many of them are long-shots that should be approached with caution.