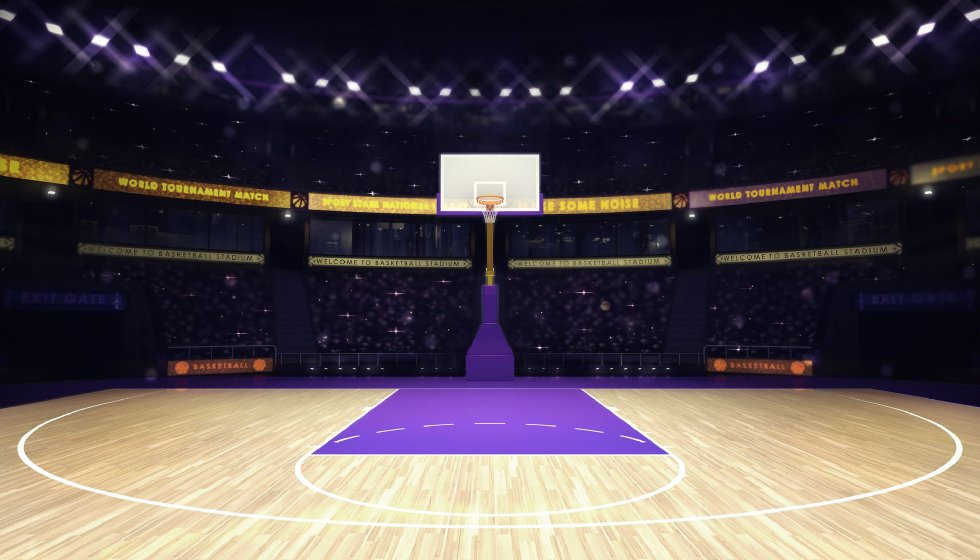 NBA playoff preview - ranking the conference semifinal matchups
The first round of the playoffs are (nearly) over and it has been a fascinating, if unsurprising ride. Apart from the Boston Celtics sweep of the Brooklyn Nets the favorites in each series have advanced. The best teams are the best teams for a reason, right? In any case the conference semifinals are where the playoffs get really interesting and hopefully pretty exciting! The top players will need to play their best if they want to advance to the finals. We should get some excellent games and hopefully a couple of series that will go down to the wire.
I have ranked the four conference semifinals in terms of which ones I am looking forward to most. Not very scientific, but my heart is ready for some action. Head, be damned.
Milwaukee Bucks vs Boston Celtics
Game 1: Sunday May 1, Milwaukee @ Boston
Game 2: Tuesday May 3, Milwaukee @ Boston
Game 3: Saturday May 7, Boston @ Milwaukee
Game 4: Monday May 9, Boston @ Milwaukee
How historically good is Giannis Antetokoumpo? He's been around long enough to see most schemes, coverages and defensive walls. He knows what teams are going to do to him but that doesn't mean he is impossible to stop. The Celtics are the best defensive team this season with players that can switch on anyone but they are going to have to be at their best to stop Giannis. This is a series that could define how great Giannis really is, or how far this Celtics team has come.
Who's guarding Boston's Jayson Tatum? Tatum's elevation into one of the top two-way players in the NBA has coincided with the Celtics forming a strong team identity. Point guard Jrue Holiday was regularly tasked with defending Tatum in the regular season, however Tatums' length could cause Jrue problems. Can Wes Matthews fill the gap created by the Bucks losing to injury their best two-way wing in Kris Middleton? Will Giannis take over defensive duties in the 4th quarter? The Bucks will have their hands full matching up to a team that has scored on anyone since the beginning of January, from the trade deadline onwards they poured it on teams with 121.6 points per 100 possessions.
The pick of the conference semifinals, this series proposes a lot of fascinating questions between two of the Eastern conference powerhouses. The defending champions against the strongest-form team. If Boston wants to go all the way, they will need to dethrone the champs. If Milwaukee wants to be considered a dynasty, they will need to fend off talented pretenders such as Boston. A mouthwatering proposition.
Dallas Mavericks vs Phoenix Suns
Game 1: Tuesday May 3, Dallas @ Phoenix
Game 2: Thursday May 5, Dallas @ Phoenix
Game 3: Saturday May 7, Phoenix @ Dallas
Game 4: Sunday May 8, Phoenix @ Dallas
For a moment during the first round the Suns looked vulnerable. Star two-way guard Devin Booker went down with a hamstring injury during Game 2 and the New Orleans Pelicans were able to suffocate Chris Paul enough to pick up a couple of deserved victories. Phoenix aren't just a two-man team however and the performances of DeAndre Ayton and Mikal Bridges in Games 5 & 6 re-established the Suns as the pick of the Western conference as the most balanced team in the NBA. Booker's limited return in Game 6 was a boost, Chris Paul's historic 14-14 night was incredible and the Suns snuffed out a potential upset to set up another mouthwatering matchup, this time against the surging Dallas Mavericks.
Dallas won a playoff series for the first time since 2011, the same year they won the NBA Championship behind all-time great Dirk Nowitzki. The Mavericks have been re-building behind another international star the last few years, Luka Doncic, who despite missing the first three games of the series with a calf injury came up big in the last two. The key question for Dallas will be can their newly-utilized 5-out spacing offense put Phoenix in some tough defensive spots? They certainly used it to good effect down 53-41 to Utah at halftime, outshooting the Jazz 36-19 in the third quarter on their way to victory. The Doncic-Brunson-Dinwiddie playmaking trio will be what Phoenix needs to prepare for.
This is a big moment for this young Dallas team and with Booker slowly returning from his hamstring injury there will be opportunities. We mustn't forget that Doncic shines brightest when the lights are on and he will certainly be relishing this opportunity to prove his skills against the gods of crunch-time and best backcourt (probably) in the NBA. It's going to get feisty.
Golden State Warriors vs Memphis Grizzlies / Minnesota Timberwolves
I'm holding off on reviewing this series until the outcome between the Timberwolves and Grizzlies is settled. Other than noting that the Golden State Warriors look like title contenders out of the Western conference with Steph, Draymond and Klay having recovered from injury, emphatically dispatching the Denver Nuggets and Nikola Jokic in the first round. The Warriors are back and they will be facing one rival out of two of the most talented, young and hungry sides in the NBA. Old vs New. A swashbuckling series that is sure to draw plenty of eyeballs and analysis.
Philadelphia 76ers vs Miami Heat
Game 1: Tuesday May 3, Philadelphia @ Miami
Game 2: Thursday May 5, Philadelphia @ Miami
Game 3: Saturday May 7, Miami @ Philadelphia
Game 4: Sunday May 8, Miami @ Philadelphia
This is both a fascinating and terrifying (for betting) series, one where health is truly going to play a key role. If you told me that Jimmy Butler and Kyle Lowry were healthy, I'd lean towards Miami for the series. They can beat you in many different ways, but the lingering question for the Heat is do they have enough half-court offense in the playoffs? In contrast, the 76ers with Embiid and Harden certainly do. Miami are adaptable however, Victor Oladipo's 23-point night in the closeout game against Atlanta indicate the expanded role he'll have to embrace if the Heat are to progress beyond Philadelphia.
One thing that Miami can count on is their suffocating defense. The Heat swarmed Trae Young for the entirety of the first-round series, limiting him to a 15.4 point average in the series on 32% shooting. The defensive system they play will be a test for backcourt duo Harden and Maxey for the 76ers. With Harden slowing the offense down and Maxey quicking it up, the Raptors struggled to contain the duo playing off Joel Embiid.
Embiid's thumb injury looked like it limited him in games 4 & 5, two games won by Toronto. Game 6 was a different story, how much it affects him during the series against the top-seed Miami Heat will absolutely determine if Philadelphia can overcome a matchup that on paper looks like it will cause Philly all manner of problems.