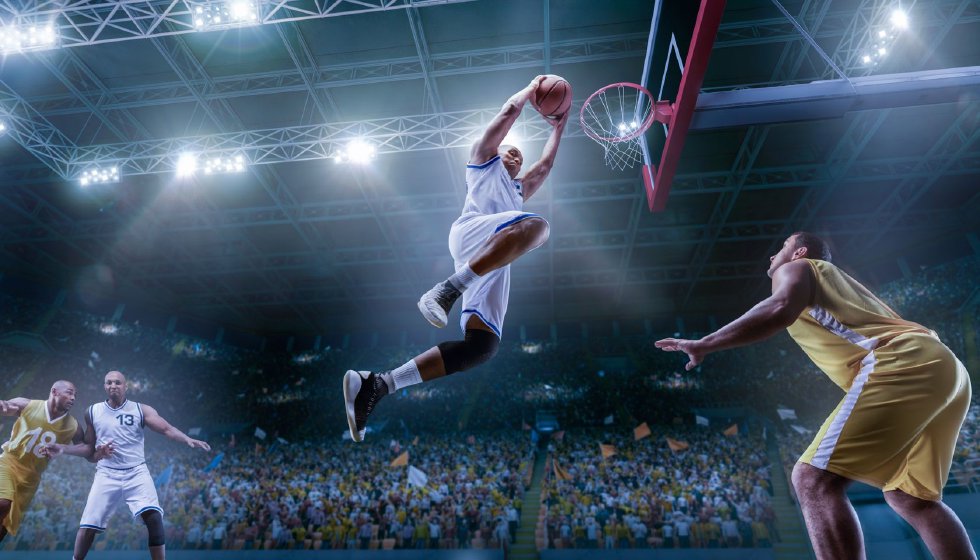 NBA playoffs: key midpoint in the conference semifinals
Can the Grizzlies and the Celtics do what the Mavs and the 76ers did and equal their semifinal series 2-2? We are at the key midpoint in the series between the Celtics vs Bucks, GSW vs Grizzlies.
Game 4: Boston Celtics at Milwaukee Bucks
7.30pm ET
Tatum's biggest test
Boston's main man was held to 10 points on 4-19 shooting in Game 3, including missing all six of his 3-point attempts. It wasn't just scoring where Tatum struggled, as he was held to three assists and only one rebound. Overall one of the worst statistical showings for a player looking to elevate into the next tier of NBA superstar.
It won't be easy as Milwaukee continues to pack the paint with Giannis, Bobby Portis and Brook Lopez forcing Tatum to take contested, tricky shots. As Tatum fought and struggled, Giannis took control over the Boston defense going for 42 points, 12 rebounds and eight assists. Giannis is the best player in this series, perhaps the best player in the NBA. The Celtics don't need Tatum to be better than Giannis, but the gap needs to be smaller than the Game 3 stat line. Game 4 is going to be a defining moment for Tatum, expect him to turn in a performance for the ages if the Celtics are to level the series.
Stopping the unstoppable
When Giannis wants to get to the rim, he gets to the rim. The key for the Bucks will be getting him enough rest and not looking overmatched when he's off the court to allow him to do what he does best. Dominate. His physicality and footwork have improved so much it's like looking at peak-era LeBron or Shaq. Antetokounmpo was wearing the Boston defense down, targeting players and attacking them, wearing the collective spirit of his opposition down.
A frustrated Boston commended Antetokounmpo's physical play. Al Horford who played incredible in Game 3 said, "I think he was aggressive. I think he understood this was an important game." Boston are going to need to match the Bucks physicality again, as they believe they can't rely on the officiating to bail them out.
"The officials' explanation is that if they don't fall down, they don't call it. I'm going to have to teach my guys to flop more," Boston head coach Udoka said.
Game 4: Memphis Grizzlies at Golden State Warriors
10pm ET
Ja Morant missing, Dillon Brooks back
Losing Ja Morant to a knee injury in the fourth quarter of Game 3 will be a big blow to the Grizzlies in what will be the biggest game for these young Grizzlies to date. These two teams have been going tit-for-tat physically: from Draymond Green slapping and pulling Brandon Clarke, to Dillon Brooks smacking Gary Payton II, to Jordan Poole grabbing Ja Morant's knee. With that in mind the Grizzlies will go into this needing to focus on basketball and doing what they do so well. Defend. They can't allow as many easy layups as they did in Game 3.
Memphis went 20-5 without Ja Morant in the regular season and have shown the ability to play better team defense when Tyus Jones starts over Ja. Losing their star, the Grizzlies are going to have to scrap and fight together if they don't want to be left with having to win three games in a row to advance. A tall order against a team as experienced as the Golden State Warriors.
Jordan Poole, x-factor
Golden State dominated Game 3 with their usual balanced attack and energy on both ends of the floor. The Warriors blew by Memphis off the dribble, disrupting the young Grizzlies rotations allowing for the Warriors to win on the offensive boards and with loose balls. Golden State is recovering 54.5% of available rebounds in this series and grabbing a third of its own misses. If they continue to do this in addition to the balanced shooting they are famous for, it's going to be a shortened series.
Jordan Poole has perhaps made himself the third most impactful player on the Warriors behind Steph and Draymond. In Game 3 he made a game high 11 field goals out of 17, scoring 18 of his 27 points in the second half when the Warriors needed it the most. When Curry sits to start the second and fourth quarters, the offense belongs to the Warriors third-year guard who can attack the paint, run the pick-and-roll or work in isolation. The Grizzlies need to minimize Poole's impact and make him work harder on defense.