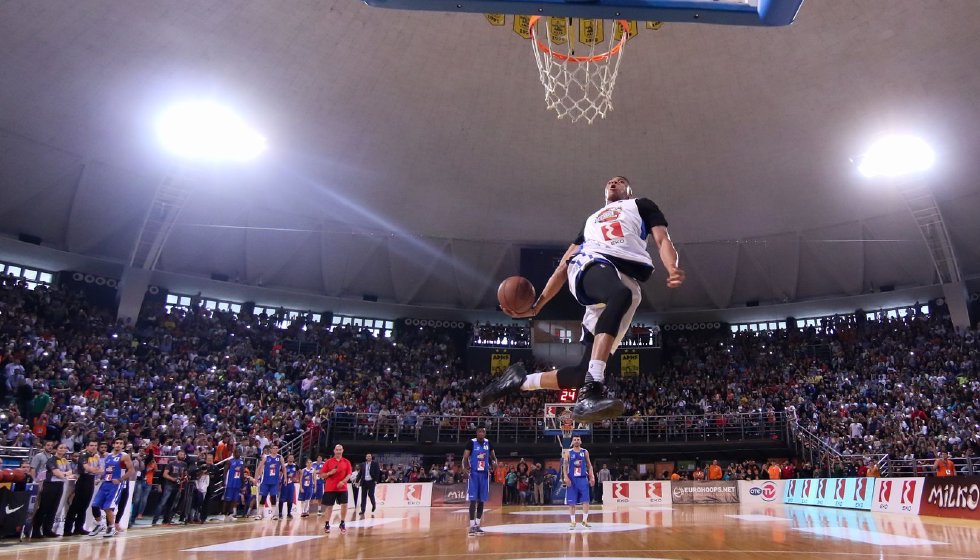 NBA trends after 3 weeks of the 2022 regular season
The NBA season is three weeks young and outside of the drama surrounding the Brooklyn Nets and Los Angeles Lakers in particular, there have been a number of standout teams and players that have caught the eye. This isn't an exhaustive list of the storylines through the beginning of the season but are ones to watch out for, especially pertaining to betting opportunities as we try and figure out the teams or players that could make a dramatic impact when the games start to get tougher.
The East's Early Elite
Milwaukee Bucks
Two-time MVP Giannis Antetokounmpo is off to one of the best starts of his career, with a point to prove after falling to the Boston Celtics in the NBA playoffs last season. The Bucks have one of the stingiest defenses in the NBA and an experienced roster that knows how to compliment their superstar. A 9-1 start shows how in-sync this team is, despite a favorable early schedule with seven out of their first ten games being at home.
Antetokounmpo and Lopez anchor their defense which is stifling in the half court. Their two big men understand when to rotate and when not to, regularly forcing opponents to make tough shots under pressure. When their opponents make mistakes? Giannis turns into a one-man wrecking crew in transition offense. It's been one of the big reasons they have been able to compete offensively while they wait for their wings to get healthy. The return of Kris Middleton and Pat Connaughton should help their 34.1% 3-point shooting percentage and elevate the Bucks offense beyond the greatness of Giannis.
Cleveland Cavaliers
Perhaps we underestimated the growth this Cavaliers team would make after impressing last year. Donovan Mitchell, a major Summer signing from the Utah Jazz, looks like he has a new lease of life and is enjoying basketball at a level he struggled during the last couple of years in Utah. Cleveland currently ranks second defensively in the NBA and have been one of the league's top scoring teams despite missing their top guard, Darius Garland, for six of its nine games. They haven't just been feasting on weak teams either, having beaten Boston twice and winning four road games. The sample size is small but when Mitchell and Garland are on the court together they have looked like one of the most dynamic backcourts in the NBA. It's still early but Cleveland needs to be considered as one of the top teams in the Eastern conference.
Atlanta Hawks
From one elite backcourt pairing to another. So far this season there haven't been many better than the Hawks at making teams pay in transition. Trae Young and Dejounte Murray are sinking everyone with their transition offense. It was clear from Atlanta's showing in the playoffs last season that they couldn't just rely on Trae Young to carry the offensive load. Over the past couple of seasons he only trails Nikola Jokic and Luka Doncic in total touches which has worked for the Hawks in the regular season. That's where the offseason addition of All-Star guard Dejounte Murray comes in. With Murray on board, Hawks head coach Nate McMillan can become more creative with the offense, having both playmakers run the offense and utilizing Young's underused skills as an off the ball shooter. The early numbers show that when both are on the court, Trae Young's effectiveness increases as his touches and isolation plays have decreased. Fully integrating Murray is a work in progress, but the signs are promising for a team that needed to diversify their offensive profile if they wanted an opportunity to progress to the later stages of the playoffs.
Players whose stock is pumping
Luka Doncic - Dallas Mavericks
It has been about 60 years since the NBA has seen a season-opening streak such as Luka Doncic is on. Luka has scored 30 or more points in Dallas' opening nine games, the longest such streak to start a season since Wilt Chamberlain in 1962-63. This sits in stark contrast to his slow start last season after reporting to training camp out of shape. This year, everything feels different. Watching Doncic is witnessing a player elevate to a new level of greatness and dominance. Luka is scoring near the basket like the very best frontcourt players, regularly targeting opposing superstars and challenging them to stop him. He is making a statement and once his teammates find the right balance alongside him, the Mavericks are going to be a difficult matchup for everyone.
Ja Morant - Memphis Grizzlies
The Grizzlies were one of the surprise successes last season, led by the mercurial Ja Morant they were feisty and dogged on both ends of the court, running eventual NBA champions the Golden State Warriors close in the western conference playoffs. Despite a lack of player turnover this offseason a distinct tone has been set by the Memphis Grizzlies, that this team will cater more to the strengths of its star player, Ja Morant. Shooting more from deep, a darling of modern NBA analytics, has the added benefit of creating more space for Ja Morant to become a more potent scorer and playmaker. The results are encouraging, combined with an improved jump shot and floater that Ja spent time in the offseason working on, teams are struggling to find an answer for him. Last year he won the Most Improved Player award, this season he should be in the running for the Most Valuable Player award.
Shai Gilgeous-Alexander - Oklahoma City Thunder
In the early going this season, Oklahoma City guard Shai Gilggeous Alexander looks like the NBA's most improved player. The 24-year old is one of the top offensive performers to date, hitting mid-range shots with ease and driving to the basket with more confidence and success. The never-ending series of fakes, stop-n-pops and flexible drives to the rim have helped boost his scoring averages above 30 ppg all while the Thunder are performing as one of the worst 3-point shooting teams in the league.
Just as impressive as the leap he has taken offensively, SGA has improved defensively posting career highs in blocks and steals showing a renewed commitment under the rebuilding Thunder. There has been plenty of chatter that Oklahoma and general manager Sam Presti have considered trading SGA over the years and his current star-turn this season will no doubt increase the calls Presti will receive from other GM's looking to add one of the leagues most underrated young stars.