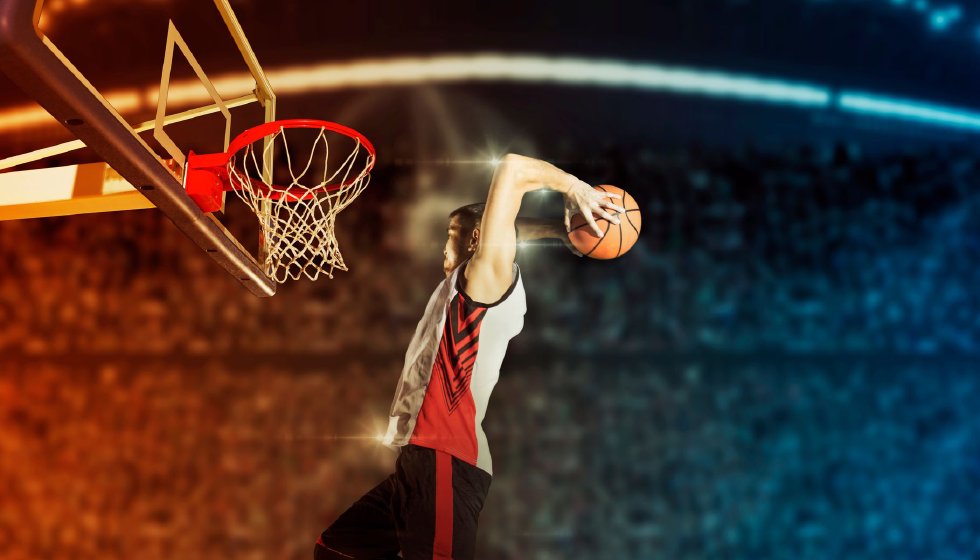 The fascinating world of the NBA draft market
NBA Draft unpredictability
"As all drafts are, this year's NBA draft is a complete mess from a bookmaking perspective, with market movement as wild as the rumors that drive them. Breaking even on the draft is always a phenomenal result for the book. VIrtually every market is vulnerable, with prices based on tweets and rumors instead of the wealth of data that underpins game lines and totals."

Jay Croucher's NBA Book Report
Jabari Smith Jr. had been favored to go first overall from before the Draft Lottery on May 17 to the day before the draft on June 23.
While many draft and NBA analysts had doubts about who Orlando would have taken first, the consensus was they were going to pick Smith. Nearly every mock draft picked either Smith or Chet Holmgren to go No.1; Paolo Banchero, despite being considered their equal in talent, was projected to be drafted third on most NBA draft boards.
There were no reports saying that Banchero would go No.1 despite there being little certainty on the selection. Heck, Banchero was reported to not have attended a workout with Orlando ahead of the draft.
All signs pointed to Jabari Smith as the No.1 pick.
Despite the odds and that he also had Smith as first pick, Sam Vecenie of the Athletic thought that the top three picks were very close. Yet…
"I have some real questions why people were as certain as they were on Jabari," Sam Vecenie of the Athletic said. "Where was the info coming from?"
In our information age where podcasts, analysts and social (media) discourse provide extensive coverage on every key sporting event (drafts included), a consensus formed rightly or wrongly, that would be reflected back by the burgeoning sports betting industry.
Bettors vs NBA insiders
The thing about betting odds for draft picks is that it's primarily information based. Previous draft history typically has little bearing on the next draft. News, rumors and analysts play a bigger role in influencing draft odds, and in the case of the NBA draft, certain bettors dating back to the Sunday before the draft were able to get an insight on Orlando's decision before NBA insiders moved off of their consensus.
Throughout June, Duke forward Paolo Banchero could have been backed from +1000 to +2500 to be the top pick of the draft. He steadily climbed down to +250 by Wednesday June 22.
At Caeser's sportsbook alone 15% of all the dollars taken on NBA bets was on Banchero to go first overall, making it the most popular NBA bet overall. During that time - Sunday to Thursday morning - Banchero drew 43% for both tickets and dollars among all NBA draft pick wagers, leading the way in both categories.
By early Thursday morning most of the big players, PointsBet, Caesars, FanDuel and BetRivers had Banchero moved from a +250 underdog to a -200 favorite. He had flipped with Jabari Smith Jr. who dropped to +150 early on Thursday, June 23.
That is before the heavyweight NBA insider, ESPN's Adrian Wojnarowski, chimed in.
At 1.41pm a Woj-bomb tweet re-confirmed mock draft expectations, with increased confidence Orlando were selecting Smith, "As teams boards finalize today, the 1-2-3 of the NBA draft is increasingly firm, per sources: Jabari Smith to Orlando, Chet Holmgren to Oklahoma CIty and Paolo Banchero to Houston."
Smith was re-established as the favorite in some sportsbooks with the odds all over the place. BetMGM opened with Smith at -550, FanDuel was at -10000 implying there was over an 80% chance of being the first pick.
Those odds however showed some resistance to Woj's post, and by 4pm ET online sportsbooks that had the No.1 pick available reached consensus.
Caesars: Smith -225; Banchero +175
FanDuel: Smith -260; Banchero +190
PointsBet: Smith -191; Banchero +135
DraftKings: Smith -400; Banchero +250
BetMGM: Smith -400; Banchero +175
Over the course of Thursday, Banchero's odds approached Smith but it was another Woj bomb around 7.45pm ET, this time saying that Paolo Banchero was under "serious consideration" to be Orlando's No.1 pick that moved the betting lines for the final time.
Paolo Banchero found out that he would go No.1 in the NBA draft roughly 20 seconds before NBA commissioner Adam Silver announced it.
Fallout from the Banchero odds chaos
"We kept moving (Banchero) down, and if they keep taking him that low, it's probably a toss-up right now," Eric Fenstermaker, senior trading manager at Caesars sportsbook, said. "Banchero's the only loser for us of the three, so we're way below market on Smith, way higher on Holmgren and lower on Banchero. That's just because the sharp guys have bet it accordingly."
So how did this happen? A surprising draft pick is nothing new, but how did so many NBA insiders get it wrong? For a month, if you ate, slept and read the NBA draft all information pointed towards Smith (or maybe Holmgren who went second) being the choice.
The Orlando Magic had different ideas. Team president Jeff Weltman admitted earlier this week that the pre-draft process was full of subterfuge and that there was some gamesmanship to the draft. Orlando's skullduggery obviously worked and had everyone guessing, other than some savvy professional bettors. Whether this was done to further mislead the rest of the league or just the nature of the pre-draft process remains unclear but everyone filled in the gaps.
"For them to have kept this under wraps in today's NBA where teams leak left and right, agencies leak left and right, they deserve an immense amount of credit for having fooled everyone," the Athletic's Sam Vecenie said. "At the end of the day, let's be very, very, clear: they fooled everyone."
They fooled everyone, including Adrian Wojnarowski, who has built up an unimpeachable reputation over the last couple of years for tweeting accurate information before it happens.
Sportsbooks on the NBA draft have been curiously silent
"Is there any point to which you would wish to draw my attention?"

"To the curious incident of the dog in the night-time."

"The dog did nothing in the night-time."

"That was the curious incident," remarked Sherlock Holmes.

Inspector Gregory and Sherlock Holmes in "Silver Blaze"
Sportsbooks were curiously quiet about the results of the NBA draft last Thursday evening, the lack of noise from the dogs of the betting industry that usually accompanies big sports betting markets on social media was a curious incident. According to thelines.com, DraftKings and Caesars were both small losers on Banchero while PoinsBet was among one of the winners, with Jabari Smith Jr. representing its biggest liability. Others, seemingly, weren't so lucky.
WynnBet's losses on Paolo Banchero odds reportedly amounted to six figures, with WynnBet's senior lead trader Matt Lindeman claiming it to be the worst result during his time booking draft odds in the sportsbook industry.
"They (bettors) caught us with our pants down to be honest," Lindeman said. "We offered this market during the college basketball season to generate some interest in these young stars. I just wanted to throw it back up when we got closer to the draft, and it was an oversight on my part because the market just isn't solid enough to trust any other numbers out there. You want the young guys to learn how to move odds like this since it's one of the hardest parts of the job. They just don't get it until you make a mistake and are crushed. I'm hoping this is a lesson that saves us from making another mistake in future drafts."
The 2022 NBA draft will be remembered as the wild night that the Magic selected Paolo Banchero first overall. The sports betting industry will remember it as a reminder of the dangers of asymmetric information and manipulation in a market that just isn't solid enough.
It isn't like a game market for bookmakers. The 2022 NBA draft was a costly reminder to some.