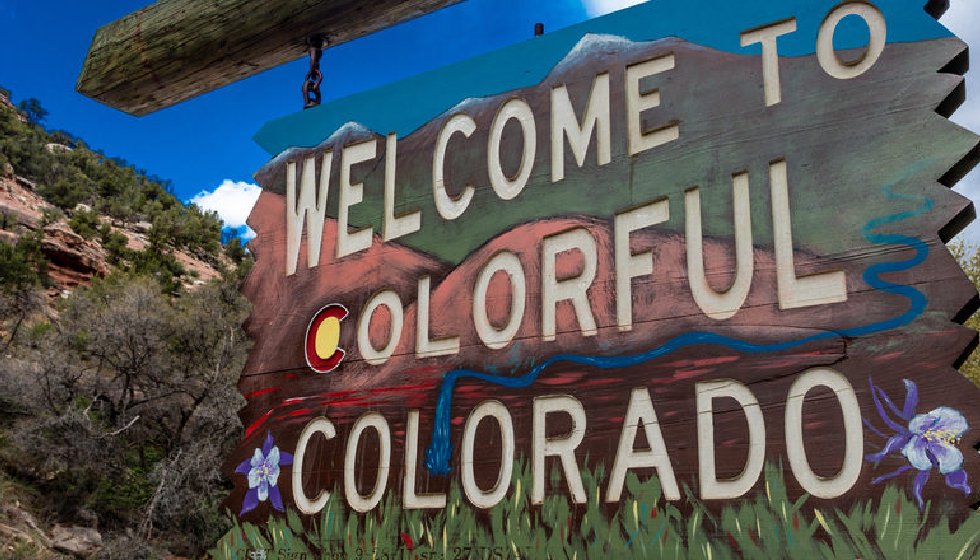 Bet365 Expands Into Colorado
Gambling giant Bet365 will launch an online sportsbook in Colorado after tying up a 10-year licensing deal with Century Casinos. Bet365 is the world's largest online sports betting company, with annual sportsbook revenues of almost $4 billion and more than 4,600 employees spread across the globe. It is a household name in the UK, continental Europe and Australia, but the firm is only just starting to make inroads into the US market. It will now take on the likes of FanDuel and DraftKings in a bid to carve out a market-leading position in Colorado.
Denise Coates set up Bet365 in a trailer beside one of her father's betting shops in Stoke-on-Trent. She is now Britain's best paid chief executive. Last year, she paid herself £323 million ($393 million) in basic salary and dividends. It was the highest figure ever collected by a company director in the UK, and it followed another record-breaking year for the firm that bills itself as "the world's favorite online sports betting company".
The coronavirus crisis will have had a significant impact upon its revenue this year, but Bet365 put together a multimillion-dollar support package for its 4,600 employees, guaranteeing their jobs for at least five months. It has also decided to press ahead with plans to expand into the US. Last year, the bookmaker set up a 19,000 sq. ft. office in New Jersey, close to the border with Pennsylvania, as it geared up for a US launch. Its online sportsbook went live in the Garden State in August 2019 after it secured an agreement to operate on the license of Hard Rock Hotel & Casino. Now it is broadening its footprint by expanding into Colorado.
A Fascinating Battleground
The 10-year agreement with Colorado Springs-based Century Casinos includes a flat fee, a minimum annual revenue guarantee and a percentage share of net gaming revenue. Online sportsbooks in Colorado must operate on the license of a land-based business, as is the case in New Jersey. Casinos can apply for a master license, which allows them to host three online sportsbooks. Century now has one slot left after agreeing deals with Bet365 and Las Vegas-based operator Circa Sports.
Colorado voters approved a legal sports betting industry in the November 2019 ballot. Sports wagering began last month, and FanDuel and DraftKings have already launched in the Centennial State. William Hill will go live in September, so Colorado is shaping up to become a fascinating battleground. William Hill has a market-leading position in Nevada, while it operates state monopolies in Delaware and Rhode Island and has sportsbooks across the country. FanDuel and DraftKings are the top two sportsbooks in New Jersey and other states, and it will be interesting to see if Bet365 can compete with them.
Analysts Bullish on DraftKings
Last week, DraftKings reported wider than expected losses of 18 cents per share on first-quarter revenue of $113 million. However, its share price soared after it was revealed that billionaire George Soros was a significant investor in the firm, which recently completed a three-way merger with SBTech and special purpose acquisition company Diamond Eagle Acquisition Corp. It went public on the NASDAQ, with the ticker DKNG, and the share price quickly increased. It has continued to perform well this week, despite the difficult climate.
Wall Street analysts are bullish on the stock. Five have assigned DraftKings a "buy" rating, compared to just one "hold" rating, and they have set it a target of between $30 and $35 per share. It closed at $28.55 on Thursday. DraftKings now has significant cash reserves, which should bankroll an ambitious customer acquisition scheme ahead of the next NFL season. It has fallen behind rival FanDuel in several states, and it needs to fight back.
FanDuel owner Flutter Entertainment recently completed its acquisition of Canadian firm The Stars Group. In the UK, it brought Paddy Power, Betfair and Sky Bet together, creating a behemoth to rival Bet365. In the US, it placed Fox Bet under the same umbrella as FanDuel, giving the firm a stronger chance of cementing its status as the market leader. Now these companies will battle for new customers and pray that the football season goes ahead as planned.
Elite Sport Returns
There are signs of the sporting world emerging from the coronavirus lockdown. UFC has just completed an exhilarating triple-header in Jacksonville, and it is now pressing ahead with plans to hold high-profile bouts at an undisclosed international location dubbed "Fight Island". NASCAR fans have been entertained this week after a number of big races were held at Darlington. Denny Hamlin became the season's second multiple winner after sealing victory in the rain-abbreviated Toyota 500 on Wednesday night.
In Europe, the Bundesliga has returned in a blaze of glory. There are no fans in the arenas, and coaches must wear facemasks, but everyone is delighted to have elite soccer back up and running. Leagues are set to return in Spain, Portugal, Poland and the Czech Republic soon, while the Korean K League is about to host its third consecutive weekend of action. Horse racing will return in the UK at the start of June, following in the footsteps of France, Germany, the US and Australia.
There are now hopes that elite sports leagues in the US can return in the not too distant future, giving the sports betting sector a tremendous shot in the arm. Many NBA owners believe commissioner Adam Silver will soon approve a return to action, with games resuming before the end of July. Rumors abound of games taking place at a sole site – Las Vegas and Disney World in Orlando have been mooted – in order to protect players from Covid-19.
"I think it will literally be one or two sites," Milwaukee Bucks co-owner Marc Lasry said Thursday on CNBC. "I think just to make it easier for everybody, it will probably be two sites. Maybe have the West on the Vegas side and the East on the Orlando side. But I think with players coming back, I think right now the momentum seems to be shifting. And we should have something. In the next six to eight weeks we should be playing."