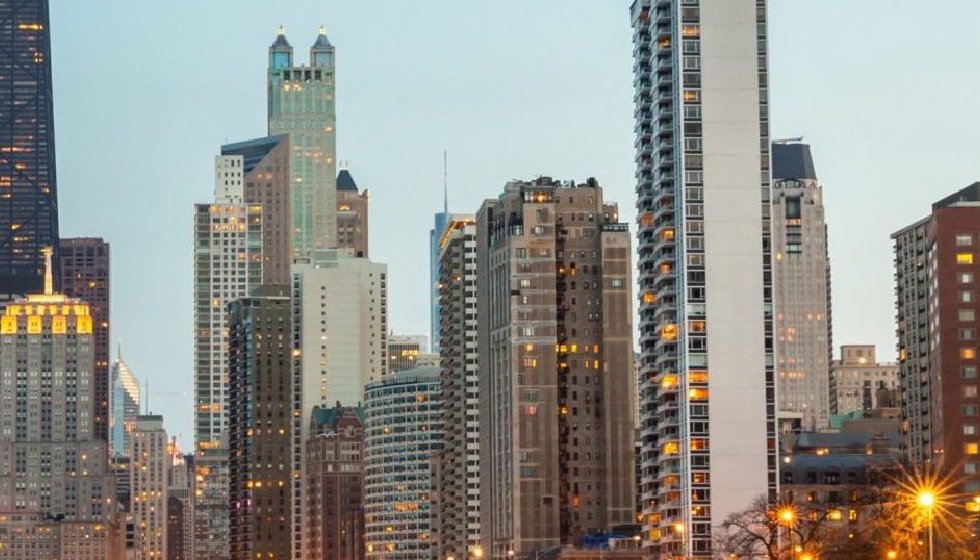 BetRivers Makes Inroads Into Michigan and Illinois
Rush Street Interactive has tied up a deal to launch retail and online sports betting in Michigan via a partnership with the Little River Casino Resort. Michigan launched retail sports wagering in March, just days before the Covid-19 crisis wiped out the sporting calendar and forced casinos to close their doors. However, tribal casinos have since started to reopen across the state, and the Michigan Gaming Control Board is rushing through plans for online sports betting to begin. Rush Street Interactive (RSI) believes the state has great potential as a sports betting hub.
The Little River Band of Ottawa Indians owns the Little River Casino Resort, which is located by the shore of Lake Michigan in Manistee. The tribe hailed Chicago-based firm RSI's track record of operating strong retail sportsbooks in Pennsylvania and other states. RSI president Richard Schwartz said: "Being only a lakeshore away in Chicago, the RSI team views this partnership as an opportunity to help bring a property-wide lift to Little Rivers Casino Resort – from slots to tables to restaurants – thanks to the tremendous and growing popularity of sports wagering."
RSI recently consolidated all of its operations under the BetRivers brand. It was the first sportsbook to go live in Pennsylvania, and it was the early market leader before FanDuel and DraftKings launched in the Keystone State. The firm has been busy over the past couple of weeks, as it also became the first operator to launch an online sportsbook in its home state of Illinois.
BetRivers Storms Out of the Gate
Illinois Gov. J.B. Pritzker signed a bill legalizing sports wagering in June 2019. Rush Street Interactive was the first company to launch a brick and mortar sportsbook when it opened BetRivers at its Rivers Casino property in Des Plaines on March 9. Three days later, Penn National followed suit when it opened a retail book at Argosy Casino in Alton. However, the coronavirus crisis then struck and both retail sportsbooks were closed down, leaving sports fans with no legal avenue to place wagers.
Earlier this month, Pritzker decided to expedite the availability of mobile sports betting. State law stipulated that sports fans could only bet online if they registered in person at a retail book, but Pritzker suspended that law in order to allow sports wagering during the lockdown. He also issued master sports wagering licenses to seven casinos, allowing them to operate online books as well as retail properties. BetRivers was the first operator out of the gate when it launched its BetRivers platform last Thursday, allowing people across the state to bet on upcoming UFC, NASCAR, soccer and golf events.
Schwartz said the company was "excited to make history in bringing the first online sportsbook to sports fans in our home state just in time as American sports are coming back into action". Right now fans have to content themselves with wagering on a limited array of sporting events – primarily taking place in Europe – but major US sports leagues are on course to resume following the coronavirus lockdown.
MLB stars finally struck a deal for a 60-game season with the league on Tuesday. It will see them earn full, prorated salaries, which essentially amounts to a 63% annual pay cut. The plan is for the season to begin in July, although critics argue that MLB's tattered reputation has been further tarnished by the protracted standoff. "The virus has hurt a vast number of people, companies and institutions," said Marc Ganis, a professional sports consultant. "Was baseball hurt more than it otherwise needed to be? The answer is absolutely yes."
The NBA season is tentatively set to resume on July 31 after the teams assembled at the Disney Campus in Orlando. There is no official date for when the NHL season will restart, but the NFL season is still slated to begin as planned. All action will be held behind closed doors, but large TV audiences are all but guaranteed. Sports wagering will go through the roof once the MLB and NBA action begins.
Vying for the Crown
Illinois imposes a 15% tax on sports wagering revenue, and Pritzker is keen to bolster the state's coffers by kick-starting the industry. It is the second largest state by population to legalize online sports wagering, after Pennsylvania, and the largest by GDP. Illinois also has four professional sports teams, so analysts are bullish about its chances of becoming a major sports betting jurisdiction alongside Nevada, New Jersey and Pennsylvania. It is now the 11th state to launch legal online sports wagering.
BetRivers stands a reasonable chance of establishing itself as the top operator in Illinois. It takes the third largest handle in Pennsylvania, behind FanDuel and DraftKings. Those two operators are banned from applying for a license for the first 18 months of Illinois' sports betting industry – ostensibly as a punishment for operating daily fantasy sports in the state when it was technically illegal, although they argued it was a cynical ploy designed to protect local operators – so BetRivers will now have until at least December 2021 to try to establish itself as the market leader.
California Sports Betting Bill Dies
A bill seeking to legalize sports betting in California is dead, according to its sponsor. Sen. Bill Dodd said opposition from gaming tribes killed the legislation off. Dodd would have required his bill to be released from suspense in the Senate Appropriations Committee, and then he would have needed it to gain approval in both the House and the Senate by Thursday in order to place the measure on November's ballot. The bill sought to legalize retail and online sports wagering through tribal casinos and racetracks, but the tribes opposed the bill, claiming they were not properly consulted and that the language was sloppy.
"Given the deadlines for getting a measure on the November ballot and the impact of Covid-19 on the public's ability to weigh in, we were not able to get the bill across the finish line this year," said Dodd. "It remains important that we lift this widespread practice out of the shadows to make it safer and to generate money for the people of California. I will continue to be engaged in the issue as we work toward 2022."
Check out all of our latest updates from the world of sport, as well as our brand new Parlay calculator so you never miss out on the action!