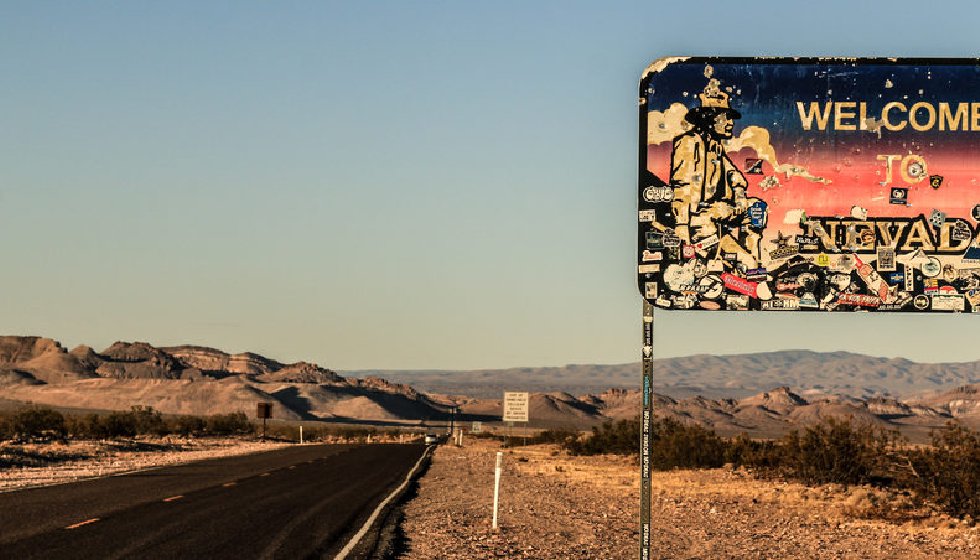 Caesars Agrees $3.7bn Deal for William Hill
Caesars Entertainment will become one of the leading players in the US sports betting industry after agreeing a $3.7 billion deal to buy British bookmaker William Hill. The casino operator saw off a rival bid from New York-based private equity firm Apollo Global Management. The deal is expected to close in the second half of 2021, pending regulatory and competition approval.
William Hill made an early play for the US market and became the market leader in Nevada long before the Supreme Court struck down PASPA. The firm's US subsidiary recently announced a deal to take over sportsbooks at six iconic properties on the Las Vegas Strip – Venetian, Palazzo, Tropicana, Cosmopolitan, Palms and Silverton – cementing its status as the number one operator in the Silver State. The firm has expanded into almost every state that has legalized sports betting since PASPA was axed, making it an attractive takeover target.
Eldorado Resorts took a 20% stake in William Hill US back in January 2019, along with 13.4 million shares in the London-listed parent company. In return, William Hill received the exclusive rights to run sports betting operations at all 26 Eldorado casinos across the US. This summer, Eldorado completed a $17.3 billion stock-and-cash takeover of Caesars Entertainment. It then changed its own name to Caesars Entertainment on July 2020, meaning Caesars already owned a fifth of William Hill US. That put it in a strong position to see off rival bidders.
The Best Option for Shareholders
William Hill had previously been in discussions about merging its US business with Caesars' sports betting and online gaming operations. It would have created a combined entity with annual operations of $7 billion and revenue of around $700 million. There was talk of a separate listing for this combined entity. However, Caesars decided to pursue a takeover bid instead in order to "to fully maximize the opportunity"
Shares in William Hill hit a two-year high of 312p on Friday afternoon last week after it emerged that Caesars and Apollo had lodged rival takeover bids. Caesars ultimately prevailed after threatening to terminate the joint venture deal if its bid failed. The bid now needs 75% support from William Hill shareholders in order to go through. Chairman Roger Devlin urged them to back the deal. "This is the best option for William Hill at an attractive price for shareholders," he said. "It recognizes the significant progress the William Hill Group has made over the last 18 months, as well as the risk and significant investment required to maximize the US opportunity given intense competition in the US and the potential for regulatory disruption in the UK and Europe."
The $3.7 billion deal represents a 58% premium on William Hill's share price the day before the offer was made. Caesars said it would be able to utilize the expertise and assets contained in both companies to better serve customers in the highly competitive online gaming and sports betting space throughout the US, which could be worth $30bn to $35bn as it matures. Caesars has a multi-year deal with ESPN, and William Hill has a relationship with CBS Sports, so the new entity will gain a lot of exposure on TV.
An Exciting Prospect
"The opportunity to combine our land based-casinos, sports betting and online gaming in the U.S. is a truly exciting prospect," said Caesars Entertainment chief executive Tom Reeg. "William Hill's sports betting expertise will complement Caesars' current offering, enabling the combined group to serve our customers in the fast-growing U.S. sports betting and online market. We look forward to working with William Hill to support future growth in the US by providing our customers with a superior and comprehensive experience across all areas of gaming, sports betting, and entertainment."
William Hill US accounted for just 7% of William Hill's revenue in the first half of 2020. However, Caesars is only interested in that part of the business. It plans to immediately sell all non-US operations. Apollo is a potential bidder, although it may not find the prospect so attractive now that it does not include any US operations. Betfred is said to be interested in buying William Hill's estate of 1,400 British betting shops after the Caesars deal goes through.
Barstool Makes Flying Start in Pennsylvania
The new Barstool Sportsbook went live in Pennsylvania last Friday. Penn National, which purchased a 36% stake in Barstool for $163 million in cash and stock earlier this year, revealed that the site took $11 million handle on its opening weekend. That is an impressive performance, but it is likely to have made a loss after 13 out of 14 favorites won on the money line on Sunday. Yet it was pleased to report that the app attracted 12,000 first time depositors between Friday and Monday. The app was downloaded 30,000 times in Pennsylvania and around 180,000 times across the country, with a national rollout planned soon.
Penn National is obliged to pay another $62 million to bring its stake in Barstool up to 50% by 2023, and it has the ability to take a controlling stake at a later date. This week it sold 16.1 million shares at $61 apiece in order to raise $982.1 million in gross proceeds. The majority of that capital will be ploughed into the Barstool app. "This successful offering provides our company with additional resources to accelerate our unique omni-channel strategy, including launching the Barstool Sportsbook app in new markets, developing new products and features, establishing Barstool-branded sports bars and retail sportsbooks and reimagining the customer experience at our casinos, all while fortifying our balance sheet," said Jay Snowden, president and chief executive at Penn National.
News Comes in Thick and Fast
It has been a busy news week in the flourishing US sports betting sector. Australian operator PointsBet raised AU$353.2 million ($247 million) in institutional offerings to bolster its presence in the US market. It has committed to spending $400 million with broadcaster NBC to raise awareness of the brand over the next five years. DrafKings also tied up a deal to become an official betting partner of the Philadelphia Eagles, showing just how competitive the Pennsylvania market is becoming.
Offshore operator could be poised to debut in the legal US sector after reaching a $46.8 million settlement with the US Department of Justice. The DOJ was investigating 5Dimes for money laundering, wire fraud and accepting wagers from US bettors at its base in Costa Rica. "Beginning in at least 2011, 5Dimes accepted wagers from and made payouts to US bettors, and transferred more than $46.8 million in proceeds earned from its illegal gambling activities in such a manner as to attempt to hide the nature, location, source, and control of the funds," said the court notice. The agreement will allow owner Laura Varela, widow of murdered founder Sean Creighton, the "use of her assets or the assets of the 5Dimes brand to explore future options, including, but not limited to, re-constituting the 5Dimes brand to be licensed to conduct legal, regulated gaming activities in the US and internationally".
Elsewhere, Nevada reported that it took a sports betting handle of $475 million in August. A total of 64.3% of the handle came from online sportsbooks, as retail books in Las Vegas and Reno began welcoming more customers. Nevada is now firmly in second place in the US, as New Jersey took a record handle of $668 million in August, with more than 90% coming from online bettors. Pennsylvania remains the third-largest state.