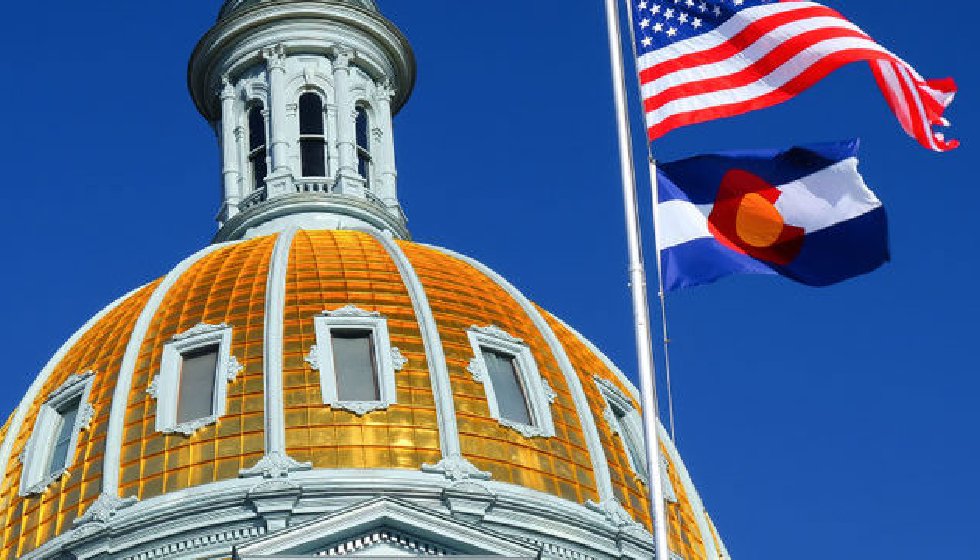 Caesars Outlines "Aggressive" Bid to Increase Market Share
Caesars Entertainment has pledged to become more aggressive in a bid to increase its share of the burgeoning US sports betting market. The firm has just completed a $3.7 billion takeover of British bookmaking giant William Hill. It plans to immediately sell the company's non-US assets, and it has promised to significantly ramp up its investment in the American sports betting sector.
William Hill is the market-leading sportsbook in Nevada and Iowa, and it has also launched in Colorado, Illinois, Indiana, Michigan, Nevada, New Jersey, West Virginia, and Washington, D.C. It is the exclusive risk manager for lottery sports betting apps in Delaware and Rhode Island, it runs retail sports betting in Mississippi and New Mexico, and it also has operations in Florida. Its broad footprint and operational expertise convinced Caesars to swoop in and buy the business.
However, Caesars now plans to make sweeping changes to the business model as it battles for market supremacy in the burgeoning US sports betting market. In a Q1 investor call this week, Caesars chief executive Tom Reeg noted that William Hill US is currently "cash-flow positive", whereas rivals like FanDuel, DraftKings and BetMGM are all incurring losses as they invest in building up market share. Reeg believes this shows a lack of investment from the Hills team.
"William Hill, with the UK parent and UK investor mindset, was more conservative toward leverage and not as aggressive as we expect to be in this business," said Reeg. He added that William Hill was "fighting with an arm behind its back" during the last NFL season as a result of the ongoing transaction, but he promised that would not be the case this fall.
A Sweeping Rebrand
The William Hill app will be rebranded as Caesars Sports now that the takeover has been completed. Caesars already has a mobile sports betting app in some states, but that will merge with the William Hill app on Hills' Liberty platform, with a single wallet. Some of the retail sportsbooks will also be rebranded as Caesars, but the plan is to maintain the William Hill brand in some states. Joe Asher, who served as chief executive of William Hill US since 2012, has left the business.
Reeg told investors that the company will "significantly" increase its spending as it seeks to attract new customers. "We see a great correlation between spend and market share at this point," he said.  "And not quite so much for brand or other non-spend categories. That's a good sign for us when I talk about the cash flow that we're generating right now. You shouldn't expect us to be just throwing money away to buy market share. You should expect us to build this thoughtfully, but you should expect to see a significant increase in investment in this side now that we've got all our ducks in a row."
He pointed to the strong performance of BetMGM in Michigan as evidence of Caesars' ability to compete. The brand "came from a position similar to where William Hill was, to a leadership position in a market thanks to a large database," said Reeg. "That gives us a lot of confidence as we move forward." BetMGM is a 50/50 joint venture between casino giant MGM Holdings and British firm Entain, so it has a similar dynamic to Caesars-William Hill.
Caesars Shares Surge on Post-Pandemic Optimism
Caesars reported a net loss of $423 million for Q1 2021. It suffered a 16% year-on-year organic net revenue decrease as a result of the Covid-19 pandemic. However, its loss was smaller than expected, and it said that "weekends in Las Vegas are sold out for the foreseeable future", which caused its share price to increase by 7%.
Caesars (NASDAQ: CZR) closed out $102.22 on Thursday, which is a new record high. It plunged from $68 to just $8.82 in March last year as a result of the pandemic, but CZR has been on a tear ever since. The company ended the quarter with $1.8 billion of unrestricted cash, but debt has increased to $15 billion, so it plans to raise funds by selling William Hill's non-US assets as quickly as possible. 888 and Betfred have been mentioned as potential suitors.
Caesars will also invest $400 million in its Atlantic City resorts – Caesars, Harrah's Resort and Tropicana – by 2023. The plans include remodelled room towers, a design overhaul, enhancements to the casinos' gaming floors and new restaurants. These developments are designed to bolster the city's position as a Las Vegas-style destination market with a focus on revitalizing the world-famous Atlantic City Boardwalk. New Jersey is currently the top sports betting market in the country, ahead of Nevada, and this investment could help Caesars grow its market share in the Garden State.
Caesars Ties Up Deal with Arizona Diamondbacks
Arizona recently became the latest state to legalize sports betting, and operators are required to tie up deals with sporting arena owners in order to launch there. FanDuel has inked a deal with the Phoenix Suns, while DraftKings has teamed up with the TPC Scottsdale golf course. Caesars has now made its move by getting into bed with MLB team Arizona Diamondbacks.
It will launch a sportsbook, sports bar and broadcast studio on the location formerly known as Game 7 Grill on the Plaza at Chase Field. That will also allow it to launch its sports betting app statewide. D-backs president and chief executive Derrick Halk said: "Caesars is considered the cream of the crop and aligns with our philosophy when it comes to professionalism, brand presentation, and customer treatment and brings its best in class William Hill mobile sportsbook product and retail sports betting expertise."
"We have long enjoyed successful gaming operations in Arizona and are delighted to expand into sports betting alongside the Arizona Diamondbacks," said Reeg. "Together, we have the opportunity to create new ways for baseball fans to engage with the game both in-person near the ballpark and online anywhere in Arizona. Our ability to tie those into our Caesars Rewards network will create an unbeatable experience for any sports fan."