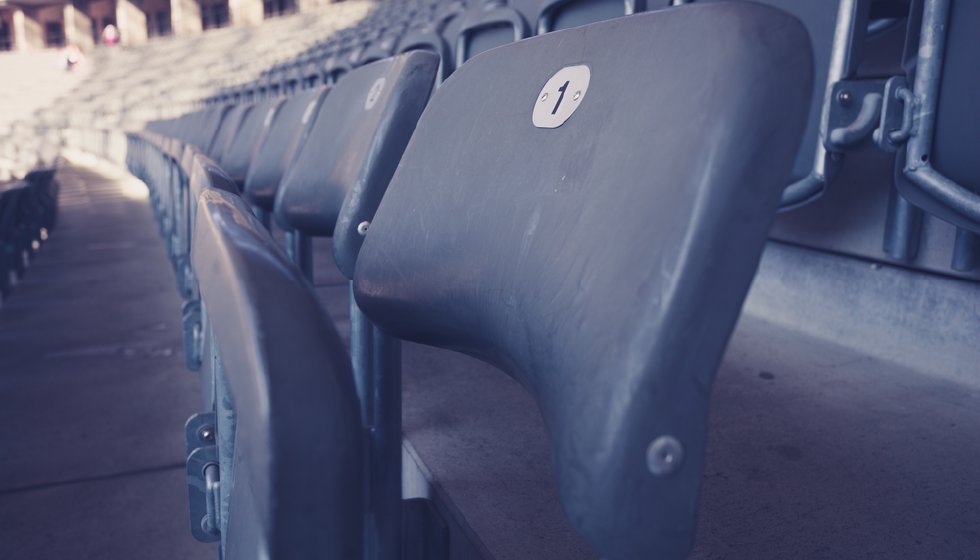 Coronavirus Fears Turn Sportsbooks Into Ghost Towns
Sportsbooks are reeling after the NCAA canceled March Madness, the NBA suspended its season and hundreds of major sporting events were called off. The World Health Organization assigned pandemic status to the new coronavirus this week after the number of global cases soared and the death toll passed 5,000. Most large gatherings have been canceled and the sporting sector has gone into lockdown mode, turning sportsbooks across America into ghost towns.
The coronavirus, COVID-19, first reared its head in Wuhan, China, in December 2019. The LPL, China's top League of Legends tournament, was suspended, along with the F1 Shanghai Grand Prix, but it remained business as usual for the rest of the world. However, in recent weeks the virus has spread to almost every country.
The first step was playing big soccer matches behind closed doors: Juventus took on Inter Milan without any fans present, while TV viewers witnessed the bizarre sight of PSG superstar Neymar celebrating a crucial Champions League goal against Borussia Dortmund without any supporters to salute him. However, the authorities soon realized that playing behind closed doors was insufficient. A Premier League game between Arsenal and Man City was postponed on Wednesday after Gunners players had to go into isolation, following a meeting with the owner of Greek team Olympiakos, who tested positive for the coronavirus.
Now Arsenal manager Mikel Arteta has Covid-19 and the entire season could be scrapped. Serie A is already postponed indefinitely, while a huge number of golf, rugby, tennis, cricket and motor racing events were canceled. US sports league were under intense pressure to follow suit. LA Lakers star LeBron James said he would refuse to play in an empty stadium. Then two Utah Jazz players, Rudy Gobert and Donovan Mitchell, tested positive, and the NBA suspended the season indefinitely. The NHL and MLS seasons were suspended, and MLB delayed the start of the season. The NCAA swiftly announced there would be no March Madness this year, scrapping the biggest sports betting event of the year.
More TVs Than People
Almost every industry across the world has been battered by the coronavirus outbreak. Hand sanitizer producers are a notable exception, but the pandemic-driven global recession is becoming more likely by the day, as the flow of goods, services and people becomes increasingly challenging. On Thursday, the S&P 500 suffered its worst day since the 1987 crash. Industries like tourism, aviation, manufacturing and hospitality are on their knees. The sports betting sector is also shaping up to be a major casualty.
Reporters have paid visits to sportsbooks in Las Vegas, Philadelphia and Atlantic City this week, yielding color pieces on empty venues. "The main video wall in the sportsbook at Rivers Casino on Delaware Avenue had seven TVs going on Thursday afternoon," wrote Ed Barkowitz of the Philadelphia Enquirer. "Two had European soccer games on. One showed the Nets-Lakers game from two nights earlier. Another had the PGA's Players Championship. There was a tennis match from 2019 being shown on one lower screen and the MLB Network breaking in with news about the cancelation of spring training on another. The sportsbook was deserted. There were more TVs than people."
Jim Barnes of the Las Vegas Review-Journal reported from Sin City, which was "kind of like a ghost town". A few patrons at Green Valley were betting on horse racing, , while others looked numb as they watched the list of canceled games rolling across on the ticker. One bettor, George Zhouf, said he agreed with the lockdown. "One word: Italy," he said. "We don't want to become Italy."
A Big Concern
There have already been more than 15,000 cases and 1,000 deaths in Italy, which has seen the worst outbreak outside of China. Towns have been shutdown, schools and universities have shut down and city centers are deserted. The USA is now eighth in the list of the worst affected countries, with close to 2,000 cases and at least 41 deaths reported already. The NCAA decided it would be "impractical" to host the men's basketball tournament due to the "evolving COVID-19 public health threat.
March is the busiest month of the year for US sportsbooks. Last year, Nevada set a new record by taking almost $600 million in sports wagers. That figure is now certain to decrease dramatically in 2020. "It's our busiest week of the year," said John Murray, executive director for the SuperBook at Westgate Las Vegas. "In terms of ticket counts and crowds, that's our busiest week of the whole year, the first week of the NCAA tournament. It's a big concern, but every sportsbook in the country is in the same boat. There's nothing we can do to control it. We're just hoping for the best, while keeping the safety of our guests, our staff and everyone involved our number one priority."
The sportsbooks will now have to refund everyone that bet on March Madness. They are still working out how to deal with futures bets on the NBA. "We're waiting until leagues either cancel the season or declare a winner," Kevin Fulmer, vice president for Caesars Entertainment, told ESPN. "That's how we're going to decide futures bets."
Cow Chip Tossing?
The nascent US sports betting industry was just starting to build up significant momentum. That will now fizzle out. The coronavirus will continue to disrupt all walks of life for many months, and big summer tournaments like the Tokyo Olympics and Euro 2020 could be abandoned.
Sportsbooks are now faced with the challenge of finding alternative sporting events for their customers to bet on. They could turn to the likes of snooker, table tennis and handball, which are still being played in various countries. Niche American pursuits like cornhole, cow chip tossing and arm wrestling could come to the fore. However, it seems more likely that digital activity will take over.
Esports can be played remotely, so they could come to the fore. Virtual sports could see a boon. Online casino sites are likely to become increasingly popular, as bettors substitute sports wagering for the table games, slots and live dealer play. Social distancing has become a key buzz phrase, and people are likely to spend a lot more time at home, so this could totally reshape the US sports betting sector for the rest of the year.