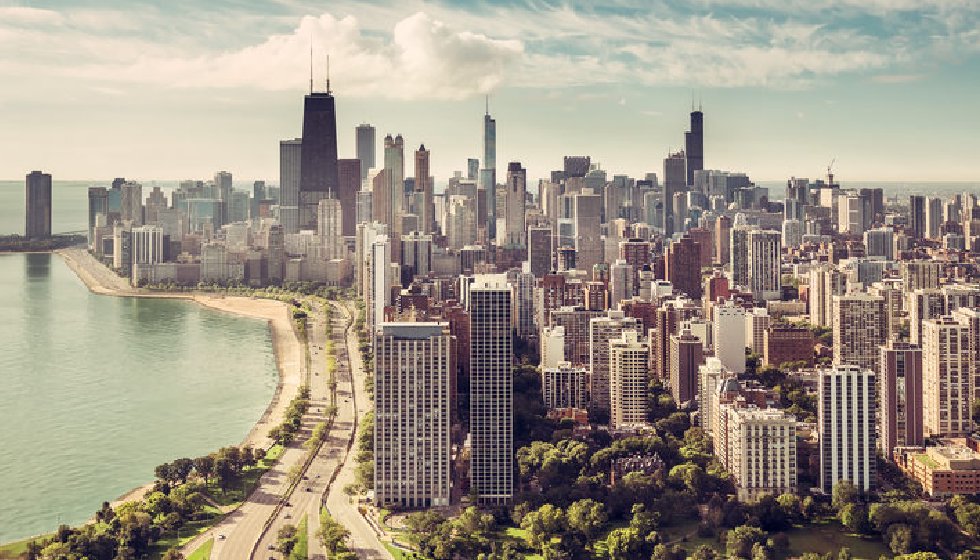 DraftKings Rally Makes Jason Robins a Billionaire
DraftKings founder Jason Robins became a billionaire this week after the company's share price increased by around 16%. The surge came after Robins wowed Wall Street with a buoyant investor presentation on Tuesday. He predicted that the total US online wagering market will eventually be worth $67 billion per year, and set DraftKings a "very achievable and perhaps conservative" long-term annual EBITDA target of $1.7 billion.
That caught the attention of some of Wall Street's biggest hitters. The high-profile ARK Innovation ETF, spearheaded by Cathie Wood, added 949,200 shares in DraftKings following the presentation. It now holds 1,765,203 shares in DraftKings, accounting for 0.51% of the ETF. The ARK Innovation ETF surged more than 10% on Tuesday, enjoying its best day ever, with the likes of Tesla, Zoom and Palantir leading the charge.
DraftKings' soaring share price pushed Robins' net worth past the $1.1 billion mark on paper. It made him the company's second billionaire, after Israeli entrepreneur Shalom Meckenzie, according to analysts Forbes. Robins' co-founders, Matthew Kalish and Paul Liberman, own 1.8% and 2% of DraftKings' stock respectively, meaning they are both now worth more than $500 million.
Meckenzie founded SBTech, the sportsbook white-label services provider, in 2007. SBTech merged with DraftKings in a SPAC deal forged by black-check company Diamond Eagle Acquisition Corp. last year. The combined entity has seen its share price increase steadily over the past 12 months as the US sports betting industry has continued to gather pace.
Annual Revenue Forecasts
DraftKings' presentation suggests that the US online sports betting market would be worth at least $22 billion if all 50 states were to legalize sports wagering. Right now just 15 states have legalized online sports betting, while various other states have legalized retail sports betting or sports wagering at tribal casinos. DraftKings is live in 12 of those states, representing around a quarter of the US population.
Six states have legalized iGaming – online casino games – and that represents just 11% of the country's population. DraftKings believes it will be worth at least $40 billion if legal iGaming is rolled out across the country. It predicts that the overall online betting industry will be worth around $67 billion at 100% legalization, but said it could go a lot higher. It used data from the UK, Australia and New Jersey to arrive at its projections.
It now forecasts annual revenue of $5.4 billion, and it expects to make a 31.5% margin on that, resulting in EBITDA of $1.7 billion. That $5.4 billion figure assumes it will retain a 20% share of the US online sports betting market, 15% of US iGaming, and 10% of online wagering in Canada. Robins admitted that DraftKings and its peers have not yet converted many players from offshore betting sites, and said that represents a strong opportunity in future.
Analysts were impressed by the performance. David Katz at Jefferies raised his price target for DraftKings by $2, while Credit Suisse analyst Benjamin Chaiken raised his price target by a dollar to $85. It is currently trading at around $71, up from $61 at the start of the week.
Sponsorship Deals
DraftKings, like many of its peers, has tied up deals with a huge range of sports leagues and media outlets over the past two years. It now has relationships with MLB, NFL, NBA, PGA, NASCAR, various other leagues, a huge range of individual franchises, and media platforms such as ESPN and Bleacher Report. Its latest sponsorship is a five-year deal with UFC. A source told ESPN that it was characterized as "low nine figures", meaning it is worth at least $100 million. UFC supremo Dana White said it is one of the most important deals his organization has ever secured.
"This is a massive deal that will benefit UFC, DraftKings, and most of all the fans," said White. "DraftKings is the best at what they do in the betting and daily fantasy space, and unlike other sports, UFC has no off-season. The action will be non-stop for fans of UFC and DraftKings. This is the most important deal we've ever done to increase engagement with our fans and reach new ones, and I'm looking forward to all the exciting things we're going to do with DraftKings over the next few years."
Robins, who serves as chief executive at DraftKings, added: "Combat sports, and UFC in particular, have scaled significantly across both our sportsbook and daily fantasy verticals, evolving from a niche offering to a high-demand category that we believe will only grow further as we innovate. While DraftKings and UFC have previously collaborated on specific events, we are proud to become official partners and explore even more impactful integrations that prioritize the fan experience."
Barstool Sportsbook Expands Into Illinois
FanDuel, William Hill and BetMGM currently appear to be DraftKings' main competitors as it seeks to carve out a market leading position in the US sports betting industry. FanDuel leads DraftKings in key states like New Jersey and Pennsylvania, while William Hill is number one in Nevada and will soon be taken over by Caesars, and BetMGM – a joint venture between MGM Resorts and Entain – is gathering momentum.
However, other intriguing challengers are emerging, such as Barstool. The digital media company founded by Dave Portnoy moved into the sports betting sector when Penn National Gaming bought a 36% stake in the business for $163 million. By 2023, Penn National will increase its stake to around 50% for a payment of $62 million. It used the brand to launch Barstool Sportsbook, which made its debut in Pennsylvania last year.
It moved into Michigan earlier in 2021, and it has now expanded into Illinois just in time for March Madness – which is potentially the busiest time of year for sportsbooks. "We are extremely excited to launch our online Barstool Sportsbook in Illinois just as the college basketball regular season wraps up and bettors begin their preparations for March Madness," said Penn National chief executive Jay Snowden in a news release.
"Dan 'Big Cat' Katz started Barstool Chicago in 2012 and has worked with Chief, Eddie, Carl, and 'White Sox' Dave to develop a tremendous following across the state by covering all things Windy City through daily blogs and social media content, including the immensely popular 'Red Line Radio' podcast. As the only gaming operator with a fully integrated sports media and entertainment partner, our customers in Illinois will now be able to engage with these Barstool personalities through the online Barstool Sportsbook and enjoy their unique take on Chicago sports."