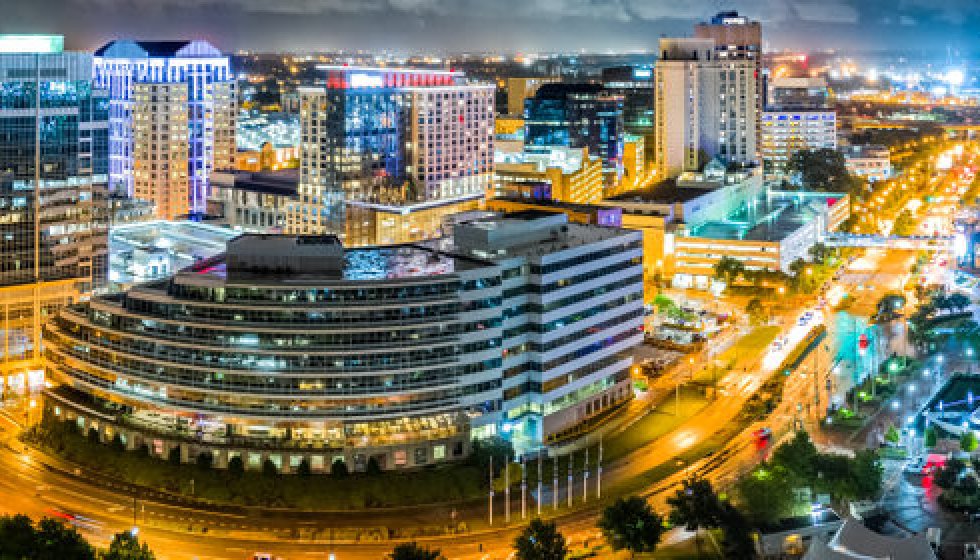 DraftKings Set to Go Public After Shareholders Approve Deal
DraftKings Inc. is set to commence trading on the Nasdaq today after shareholders of a special purpose acquisition company voted to approve the takeover. It is part of a three-way merger that sees DraftKings join forces with white-label sportsbook provider SBTech. Special purpose blank check company Diamond Eagle Acquisition Corp. will then purchase the combined group and rebrand as DraftKings Inc., trading under the stock ticker DKNG.
Former MGM Holdings movie studio chief executive Harry Sloan and serial dealmaker Jeff Sagansky founded Diamond Eagle. It held an initial public offering in 2019, and its share price has increased by more than 50% this year in anticipation of the DraftKings takeover. The Securities and Exchange Commission approved the deal earlier this month, and Diamond Eagle shareholders have now given it the green light too.
The deal will provide DraftKings with $700 million in additional funding, which should come in handy during the Covid-19 pandemic. The coronavirus lockdown has decimated the sporting calendar and DraftKings has seen its revenue plummet, despite some bettors switching to esports and wagering on politics, entertainment and virtual sports.
Proceeding as Planned
The deal was announced last year as a $3.3 billion three-way merger. However, recent IPOs involved prominent firms like Uber and Lyft have underwhelmed as a result of the coronavirus outbreak, so it will be interesting to see how DKNG fares. The SBTech arm of the business looks robust, as its platform powers a huge number of sports betting sites across the world. The plan was for DraftKings to engage in an aggressive customer acquisition drive after receiving the cash injection, but that may not be possible right now due to the lack of sport on the horizon.
However, DraftKings chief executive has previously insisted that the pandemic would not derail the firm's plans. "On our end, I think the plans are the same," said Robins, who will lead the combined entity. "We don't have a big physical presence. Being a digital company, obviously not having sports reduces the amount of content we have. But the types our team is working on, the products we're working on, nothing much has changed there. Same story for us on the going-public side, where we're proceeding with that as planned and really we're trying to just continue with the same strategy and the same path we've been going down."
Robins tried to put a positive spin on the crisis, claiming it allowed DraftKings to introduce customers to new products. However, he now admits that there has been a significant decline in revenue as a result of the shelter in place measures enforced across the country. Yet he also feels that more states could legalize sports betting soon in order to bolster their finances once the pandemic ends, presenting the industry with more long-term opportunities.
"Right now, of course, state officials are very focused on dealing with COVID but I imagine that once that dust settles, they're looking at ways to fill budget gaps," Robins said. "There might be an appetite for sports betting and iGaming legislation and that's something we're also thinking about and preparing for."
Virginia Approves Governor's Amendments
Twenty-one states and the District of Columbia have joined Nevada in legalizing sports betting since the Supreme Court struck down a federal ban in May 2018. Virginia could be the next to join the party after both the House and the Senate approved a sports betting bill last month. It went to Gov. Ralph Northam's desk and he requested various amendments. Lawmakers have now approved those amendments, which were largely administrative, and Northam is expected to sign the bill into law within two weeks.
The governor wanted to add Nascar tracks to the list of businesses permitted to launch retail sportsbooks. He also requested that operators be permitted to have third-party skins, and he made changes to the license fees demanded. There was initially a flat fee of $250,000, but it will now be set at $50,000 per principal, defined as anybody owning 5% or more of a business. Northam wanted the renewal fee to be increased from $200,000 to $250,000, and for the licensing process timeline to increase from 60 to 90 days. The House voted 64-30 in favor of including the amendments, while the Senate approved them by a 27-13 margin.
NFL Draft Proves Popular
The NFL draft took place yesterday, providing Americans with a much-needed sense of normalcy in these troubling times. Commissioner Roger Goodell announced the picks while staring into a camera in his basement, while technicians piped in the sound of booing fans from a monitor behind him. General managers and coaches conducted the draft remotely, with video feeds from more than 100 locations, leading to a somewhat bizarre but entertaining spectacle.
It was a night to remember for Joe Burrow, who jumped to number one overall pick when the Cincinnati Bengals snapped him up. It was also a major event for sportsbooks.  FanDuel reported a tenfold increase in prop bets on the draft. Chief executive Matthew King called it a "huge event" due to the lack of available sport to bet on, and fellow sportsbook operators were also upbeat.
"This year's draft will be by far the biggest handle we've seen," said Nick Bogdanovich, the US director of trading at William Hill. The firm's US chief executive Joe Asher added that it was the "biggest bet draft ever". "The draft is a time of renewal, and I think people are looking forward to a bit of fun after all of the tough news we've had recently," said Asher. "Betting on the draft is small in context, so this is no silver bullet, but it's something positive for sure."
Burrow ended up as the favorite to be picked first, followed by defensive end Chase Young and cornerback Jeff Okudah. Yet there were all manner of intriguing prop bets on offer, including a trifecta of the first three wide receivers off the board, the number of first-round trades and the number of Clemson players picked in the first round.
Goodell said the NFL is planning for the season to start on time, which will be music to the ears of sports betting fans. The 2020 schedule will be released next month, and Goodell is determined to find a way to host games as planned, even if they must be played behind closed doors. He said the NFL is "making sure" the health and safety of everyone involved is protected and he insisted that "we will be ready to play" when the season begins.