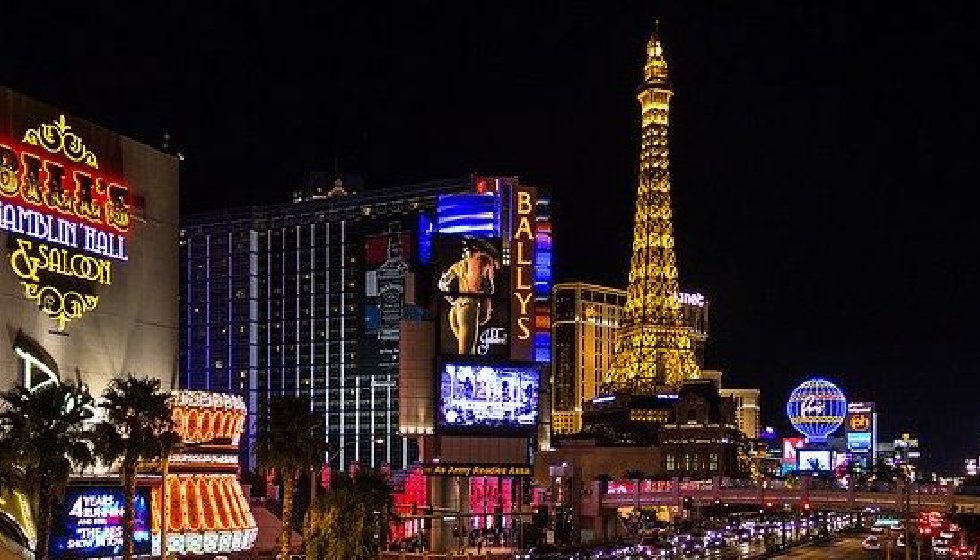 Evans Saga Thrusts D.C. Sports Betting Into the Limelight
The District of Columbia has been urged to reconsider its decision to award Intralot a monopoly on sports betting after its key supporter was ousted. Council member Jack Evans worked hard to push through the much-maligned contract for the Greek gaming operator to run sports wagering in the nation's capital. His efforts were successful, even after it emerged that he had a private business relationship with William Jarvis, a lobbyist associated with Intralot. Yet Evans has seemingly conducted one shady deal too many, as the council voted to recommend expelling him over egregious ethics violations this week.
It came after a series of investigations that found D.C.'s longest-tenured lawmaker used his public office to benefit private clients and employers who paid him hundreds of thousands of dollars. "He has betrayed each and every one of us," said Council member Mary Cheh. "You would speak to him about council things, but he was speaking for the people who were buying him." The council urged Evans to resign from his post. If he refuses, a formal vote on his expulsion will take place on December 17, and he is highly likely to be booted out.
Many gambling industry insiders were aghast at the decision to hand a monopoly to beleaguered lottery provider Intralot on a no-bid basis. Some hope to see the council revisit this decision in the wake of Evans' alleged corruption. Yet those hopes were dashed by Washington, D.C. based lawyer Jeff Ifrah, founder of Ifrah Law. "If people are thinking that the vote to remove him by the council is somehow going to simultaneously be a vote to revisit the Intralot contract, I think that's very wrong," he said. "That's nuts. That's just not going to happen. Remember, the D.C. council as a whole had a chance to revisit this independent of the whole Evans deal, and chose not to, and that was after Evans was in trouble."
A Question of Ethics
Upholding strong standards when it comes to integrity and ethics represents a major challenge for the nascent US sports betting industry right now. Arizona Cardinals cornerback Josh Shaw has just become the fourth man in history to be suspended by the NFL for wagering on games. There is no suggestion that he received any inside information, nor was any game compromised, but football players are banned from wagering on pro games. Shaw was suspended for the rest of the season, and the ban may be extended even further.
"The continued success of the NFL depends directly on each of us doing everything necessary to safeguard the integrity of the game and the reputations of all who participate in the league," said NFL commissioner Roger Goodell. "At the core of this responsibility is the longstanding principle that betting on NFL games, or on any element of a game, puts at risk the integrity of the game, damages public confidence in the NFL, and is forbidden under all circumstances If you work in the NFL in any capacity, you may not bet on NFL football."
There is now a fear that football fans will start crying foul if a call is botched or a player has a terrible game. Commentators believe it will become worse as sports betting becomes more widely permitted across the US. Shaw is a relatively unknown player who is missing through injury this season. He apparently visited Las Vegas with friends and placed sports bets based on a based on a misinterpreted understanding of the Supreme Court ruling that saw PASPA struck down last year. The NFL has punished Shaw heavily, and the hope is that the case will deter anyone else from following in his footsteps. Yet it is easier than ever before for players to gamble now, and it is something both the NFL and the industry need to monitor.
Oregon Gathers Pace
However, sports betting continues to spread across the US at a rapid pace. Oregon is one of the states to legalize it in recent months, and it has just revealed that residents wagered $17.1 million via the state lottery's sports betting app, Scoreboard, in November, the first full month of legal mobile wagering in the state. Lottery officials revealed that there were 720,084 bets placed during the month, with an average stake of $23.76. It held revenue of $960,714, which equates to 5.14% of the handle. Basketball was the most popular sport for Oregonians to wager on, followed by football and then ice hockey. Pre-match betting proved slightly more popular than in-play wagering.
There is now legal sports betting in Nevada, Delaware, New Jersey, Mississippi, West Virginia, Pennsylvania, Rhode Island, New Mexico, Arkansas, New York, Iowa, Indiana and Oregon. Illinois, Montana, New Hampshire, North Carolina and Tennessee have all agreed to legalize sports wagering and launch is pending in those states. Tennessee has hired Nevada gaming industry veteran Jennifer Roberts to run its online-only sports betting program. She said she will be "setting up the structure for regulation, issuing licenses and getting it launched".
Michigan Could Be Next
The next state to legalize sports betting could be Michigan. Rep. Brandt Iden has sponsored a bill that seeks to permit sports wagering, and he has been busy persuading the state's 23 tribal casinos to back it. They could potentially scupper any legislation by arguing it violates their exclusivity over gaming in Michigan. Some lawmakers fear the tribes could withhold share payments to the state. They paid $53.4 million to the state in 2018, which eclipses expected sports betting tax revenues of $16 million to $20 million per year. Yet Iden said they are now on board with the legislation.
Bryan Newland, chairman of the executive council at the Bay Mills Indian Community, which operates the Bay Mills Casino in Brimley, said: "We just feel like this is the next step in the evolution of gaming. I just think it's important that Michigan as a state, and the tribes included, not miss the boat on this."
Gov. Gretchen Whitmer could provide another obstacle, as she said the proposed 8.75% tax rate in Iden's bill is too low. Earlier this year she released a report demanding double the tax rate and licensing fees that Iden had included in his draft legislation. Yet State Sen. Curtis Hertel Jr. now claims that negotiations with Whitmer are nearly complete. "Negotiations are going well," Hertel said. "I fully expect the bills will be on the governor's desk and signed before Christmas."