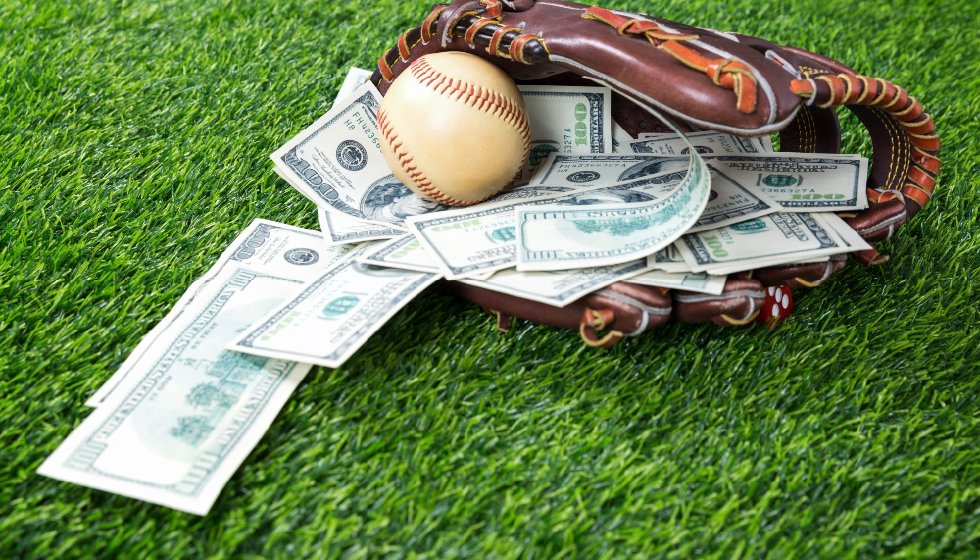 FanDuel and William Hill US Battle for Market Share
FanDuel owner Flutter Entertainment has reported a loss of £60 million ($77.3 million) on its US operations in 2019. The London-listed group released its preliminary 2019 financial results this week, showing that FanDuel has emerged as the number one online sportsbook in the US. Revenue almost doubled to £376 million ($484 million) in 2019, but heavy investment in marketing and new customer acquisition resulted in the overall loss.
The firm has been aggressive in trying to capture a large slice of the nascent sports betting market springing up across America since PASPA was struck down. It bought FanDuel to front its US operations, and it now holds a 44% share of online sports betting revenue in the states it operates in. However, it is a fiercely competitive sector and FanDuel's large market share has come at a cost. An increase in Irish betting duty and UK remote gaming duty, plus the decline of UK high street betting shops, also helped push Flutter's pre-tax profits down by 38% year-on-year.
The firm's share price fell 4.2% following the announcement, but chief executive Peter Jackson was upbeat. He feels the initial heavy investment will yield significant profits down the line. "Our online market share during 2019 of 44% in the states where we have gone live is testament to the quality of our products, brand and team," said Jackson. "We remain as confident as ever in the size of the prize in the US and in our strategic approach which positions us well for the future."
William Hill Bets on Retail
A number of European betting giants are battling to carve out a slice of the lucrative market opening up in the US. Regulatory pressures in the UK have caused them to redouble their efforts in recent months. British bookmaker William Hill set up a US subsidiary in Nevada back in 2012, and it is now the clear market leader in the Silver State. It has also moved quickly to expand into new states since PASPA was repealed in May 2018.
William Hill US is now active in nine states, and it has access to 24 via various agreements it has tied up. It also presented its annual report for 2019 this week, revealing that it holds a 35% market share of retail sports betting in the US. However, its online share is just 9%. In maturing states like New Jersey and Pennsylvania, online wagering accounts for more than 85% of the sports betting handle, so William Hill's smaller online presence could hinder its progress.
Nevada remains the largest state for sports betting and it is reliant on retail sportsbooks, as it attracts a lot of tourists. William Hill is the dominant player in the Silver State, and that helps it hold a market share of roughly 20% of the entire US sports betting industry. William Hill US lost $33.2 million in 2019. That was an improvement on the previous year, aided by a $13.5 million payment it received from The Stars Group in a licensing deal.
Mergers and Acquisitions
William Hill US has partnered with Eldorado to gain access to a wide array of casino properties across the country. That allowed it to charge The Stars Group a hefty skin fee for access in 2019. Eldorado is expected to complete its purchase of Caesars Entertainment in the first half of 2020, create a $17 billion behemoth. That should benefit William Hill by giving it broader access to sports betting licenses across the country.
Sports bettors wagered $2.9 billion at William Hill's US sportsbooks in 2019. Chief executive Ulrik Bengtsson called the US "our biggest opportunity" and pledged to keep investing in the market. "We continue to leverage our recently launched US technology platform and market access partnerships, most notably with Eldorado, which is expected to complete its proposed acquisition of Caesars in the first half of 2020," he said. "Market estimates suggest that the US could generate between US$5bn and US$19bn of sports betting revenues by 2023, depending on the speed and nature of state-by-state regulation, and William Hill is well positioned to participate, with market access secured in 24 states."
Speaking of impending deals, Flutter hopes to complete its proposed takeover of The Stars Group soon. That will create the world's largest online betting company, bringing FanDuel, Fox Bet and Poker Stars all under the same umbrella. Other brands include Paddy Power, Betfair, Sky Bet and Adjarabet. "We are very excited about the group's prospects and in particular our proposed combination with The Stars Group, which will help us build a more diversified global business," said Jackson.
Former FanDuel Employees File Lawsuit
FanDuel co-founder Nigel Eccles and more than 100 former employees are suing private equity investors over the sale of the business to Paddy Power Betfair, which has now rebranded as Flutter. They claim they were cheated out of their fair share of the deal. The private equity firms that became early investors in FanDuel were entitled to the first $559 million in proceeds from the deal. Common shareholders, including Eccles and his team, were entitled to everything above that figure.
The vendors were to receive a 40% stake in the newly created FanDuel Group. Eccles and the former employees filed a lawsuit claiming that Shamrock Capital Advisors and KKR & Co. artificially lowered the price of FanDuel to benefit themselves. It alleges that these firms kept the sale valuation under the $559 million figure to ensure they retained full control of that 40% stake.
"Put simply these investors and the board cheated FanDuel employees to give themselves a massive payday," said Eccles, former chief executive at FanDuel. "They failed to ask for an independent valuation, failed to hold a shareholder vote and then hid documents from employees and other investors to cover up their misdeeds. Their self-dealing fails any basic fiduciary or moral standard."
The lawsuit stated that initially FanDuel was valued at $1.2 billion ahead of a proposed merger with DraftKings. It was eventually sold to Paddy Power Berfair for less than half of that. Eccles and his fellow plaintiffs "seek to recover in this lawsuit the hundreds of millions of dollars for their interests in FanDuel that were misappropriated". They also want de facto control over the company. "KKR and Shamrock stood by and supported the company during difficult times and we are confident that the facts will demonstrate that the allegations in this lawsuit are completely baseless," said the private equity firms in a joint statement.