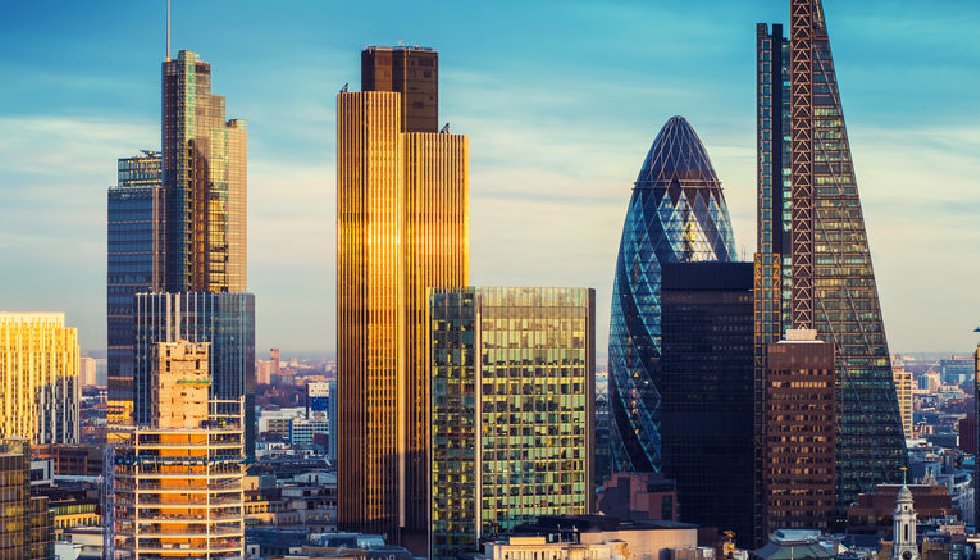 FanDuel Enjoys Surging Revenue Growth in Q3
Shares in FanDuel owner Flutter Entertainment jumped 3% after it delivered a strong set of Q3 results this week. The London-listed firm increased total revenue by 30% to £1.325 billion ($1.74 billion) in the three months to September 30. Flutter said the return of sport in Q3 provided it with a significant boost, resulting in surging demand for its services around the world. The United States was the fastest growing market for the business, with revenue increasing 82% to £161 million ($212 million).
Flutter consolidated its market-leading position in the US, with a 46% share of the online sportsbook market and a 29% of the total online gambling sector. FanDuel is the market leader in New Jersey, Pennsylvania and several other states. It also controls the FOX Bet brand after its $6 billion takeover of The Stars Group earlier this year. Flutter attracted another 550,000 US customers during Q3, taking its total active customer count to 1.8 million.
"We are very pleased to have retained our position as the number one online operator in the US, where FanDuel has made significant progress against each of its key priorities," said Flutter chief executive Peter Jackson. "We have enhanced the customer experience, secured further strategic media partnerships and acquired more new customers than anticipated. We are on track to generate more than $1.1 billion of gross gaming revenue in the US this year, which will mark a major first for an online operator."
A Unique Position
Flutter's total US handle in Q3 reached £1.25 billion ($1.65 billion), which represented a 155% year-on-year increase. However, net revenue margin decreased from 5.1% in Q3 2019 to just 2.1% in Q3 2020. Jackson said FanDuel is keeping margins tight in order to see off competition from rivals. DraftKings and BetMGM are among the operators bidding to seize market share from FanDuel. Jackson said the firm did not want to give competitors "a lot of oxygen".
Flutter had previously advised shareholders to expect an EBITDA loss of £140 million to £160 million for its US business in 2020. It has now increased that guidance to an EBITDA loss of £160 million to £180 million ($211 million to $237 million). That is a result of spiralling new customer acquisition costs as it bids to hold onto its market-leading position.
By contrast, Flutter expects to make a large profit on its non-US business. It increased ex-US 2020 EBITDA guidance to £1.275 billion to £1.35 billion ($1.68 billion to $1.78 billion). The online arm of its Paddy Power Betfair empire increased revenue 14% to £278 million ($366 million) in Q3, while Sky Bet revenues were up 26% to £231 million ($304 million) and revenues in Australia shot up 76% thanks to an excellent performance from its Sportsbet brand.
Flutter does not need to invest so much in new customer acquisition it those mature markets, so it takes a significant profit on those revenues. For example, Sky Bet posted a net revenue margin of 11.6% for the quarter, whereas FanDuel and FOX Bet suffered losses. That shows what FOX Bet and FanDuel must aim for, but it could take several years before they can match that sort of performance.
Overall, Jackson was extremely upbeat after delivering the Q3 results. "We're now a truly global business with significant scale," he said. "As such we are in a unique position to respond to the many opportunities we see across our growing markets. Looking ahead, while the outlook with respect to Covid-19 remains uncertain, we're confident our business is well-positioned to capture further growth in a sustainable and responsible way."
Challengers Assemble
DraftKings and William Hill have proved to be Flutter's toughest competitors thus far in the burgeoning US sports betting market. FanDuel and DraftKings are old rivals from their daily fantasy sports days, and DraftKings has made a bold play for the sports wagering sector too. It is flush with cash after a three-way merger with white-label sportsbook provider SBTech and special purpose acquisition group Diamond Eagle Acquisition Corp., and it is also investing heavily in acquiring new customers. London-based bookmaker William Hill has long been the market leader in Nevada, and it has also spread across the country, inspiring Caesars Entertainment to mount a £2.9 billion ($3.8 billion) takeover.
However, BetMGM could yet emerge as the most significant challenger to the throne. The brand is a joint venture between casino operator MGM and another London-listed betting giant, Ladbrokes Coral owner GVC Holdings. Chief executive Adam Greenblatt laid out ambitious plans for the brand in a video interview this week.
"We've started in an almost zero base and now we have over 300 hundred people employed directly, and many hundreds more supporting the business from GVC or MGM Resorts," he said. "The [GVC] product we started with is incredibly robust and proven as a leader in worldwide regulated markets. We tailored it out for US sports prioritization, with football, basketball, baseball, hockey as opposed to the much more soccer-focused centricity and horse racing in international markets."
On the Expansion Trail
The team has also invested in strategic partnerships with the likes of DAZN, Yahoo Sports and Buffalo Wild Wings, while expanding across the country. "Currently, we are live in nine states," said Greenblatt. "Our most recent launch was in Tennessee and our performance in these two weeks has been nothing shorter of stellar, absolutely amazing. The brand is resonating more and more strongly with our players."
Grenblatt said that BetMGM would be live in more than 20 US states by the end of 2021, while it is also pating close attention to the legalization process in Ontario, Canada. A total of 27 US states have now legalized sports wagering after Maryland, Louisiana and South Dakota voters all said yes at last week's election, and BetMGM wants to be present in the majority of them. Some states run a monopoly, so it is not possible to enter, but Greenblatt said the firm is comfortable navigating legislative requirements on a patchwork, state-by-state basis.
"There is quite a lot of volume and complexity to manage in real-time across all of these states," he said. "The state by state rollout is working, is not broken, and the federal government has other priorities. Although it would be helpful to have a single policy on KYC and anti-money laundering, it is not necessary to achieve a functioning and vibrant market."