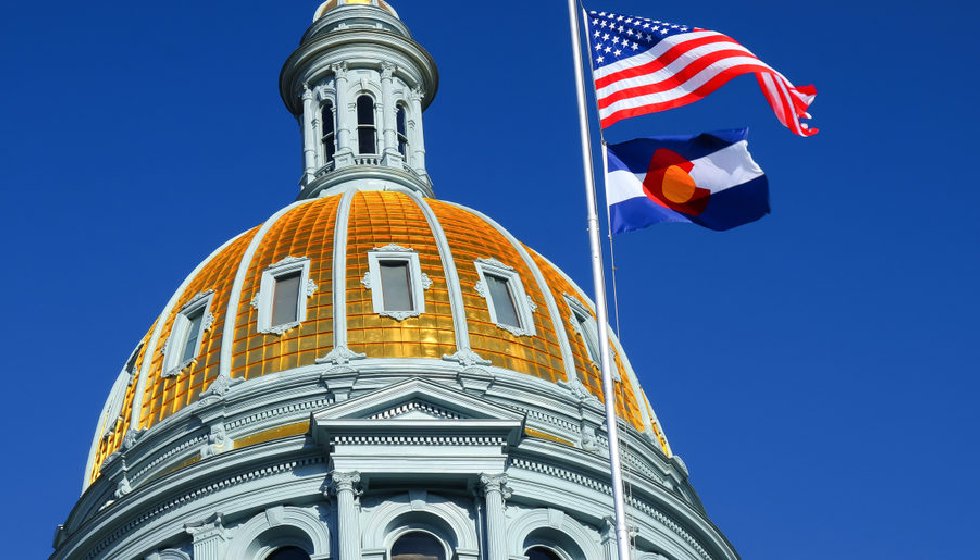 FanDuel Owner Raises $1bn to Fund US Expansion Drive
FanDuel owner Flutter Entertainment has raised $1 billion to bankroll an ambitious expansion of its US sports betting business. The London-listed firm placed 8 million new shares with institutional investors at a discounted price of 10,100 pence per share on Tuesday. That has given the bookmaker a significant war chest as it bids to see off competition from DraftKings and William Hill and cement its status as the leading sportsbook operator in the United States.
Last month, Flutter completed a $6 billion all-share deal to acquire The Stars Group, creating the world's largest online gaming group. Flutter was formerly known as Paddy Power Betfair, but it rebranded last year after purchasing FanDuel to front its US operations. It now owns Poker Stars, Sky Bet and Fox Bet, a venture that The Stars Group launched in partnership with Fox Corporation.
Fox Corporation increased its stake in Flutter during this week's discounted share placing. "Fox is bullish about the opportunities in the digital sports wagering market," CEO of Fox Corporation Lachlan Murdoch said. "Fox Bet has shown strong growth since launching last fall, and we look forward to continuing that success with our partner, Flutter. Fox's investment in Flutter underscores our confidence in Flutter's business and its management's ability to continue to drive leadership in the US market."
Let the Battle Begin
Flutter now has two strong brands as it seeks to carve out a leading share of the potentially lucrative US sports betting market. FanDuel and Fox Bet are live in New Jersey, Pennsylvania and Colorado, while FanDuel has also launched online sportsbooks in West Virginia and Indiana, plus retail books in New York and Iowa. FanDuel is the clear market leader in New Jersey and Pennsylvania and it is well placed to become the top sportsbook in the country, but it faces stern competition from DraftKings.
April marked the closure of a $3.3 billion three-way merger between DraftKings, white-label sportsbook provider SBTech and special purpose acquisition company Diamond Eagle. The combined entity is simply referred to as DraftKings and it has now commenced trading on the NASDAQ. Shareholders include famed investor George Soros, The Madison Square Garden Company, Fenway Sports Group and World Wrestling Entertainment.
The move gave DraftKings a cash balance of around $500 million, which will fund an aggressive customer acquisition drive ahead of the next NFL season. DraftKings has seen its stock soar over the past month, despite a lack of sporting action for Americans to bet on due to the coronavirus crisis. DKNG has increased by more than 200% since the end of April, showing just how bullish the market is on the firm. It gives DraftKings a market cap of more than $12 billion, and that is based entirely on the vast potential of the US sports betting sector once the Covid-19 pandemic passes.
Sporting World Gradually Returns
It paves the way for an intense battle between Flutter and DraftKings – the old DFS rivals – to become America's favorite sportsbook provider. However, it is by no means a two-horsed race. William Hill is the market leader in Nevada, it powers state monopoly operations in Rhode Island and Delaware, and it has also launched sportsbooks in Pennsylvania, Indiana, Iowa, Mississippi, New Jersey, New Mexico, and West Virginia. It does not spend as much on customer acquisition as DraftKings and FanDuel, but it is still an ambitious firm with strong foundations in the US.
Bet365, the world's largest online sports betting company, expanded into Colorado last week. The British firm has already launched operations in New Jersey, and it could emerge as another significant player in the market. The likes of Caesars, 888 Sport, Unibet, BetRivers and PointsBet are all jostling for the position too, creating an intriguing, competitive marketplace.
Now all they need is some sport to return. Most sports shut down in March due to the coronavirus pandemic, but several leagues and tournaments around the world have restarted over the past few weeks. In Europe, the German Bundesliga, Portugal's Primeira Liga and Poland's Ekstraklasa are all back up and running. The Premier League, La Liga Primera and Serie A will follow suit in the next few weeks. Asian sports leagues have also sprung back to life, while rugby league resumed in Australia last week.
The US has been much slower to reopen. MMA fans have enjoyed a number of exciting UFC events over the past few weeks, while NASCAR has held several big races and there have been plenty of horse racing meetings on offer. The next step would be for the NBA and NHL to return, and for a new MLB season to begin.
One Giant Leap for the NBA
The NBA took a major step toward getting back on the court on Thursday, when the team owners approved a new 22-game format to conclude the season. The Associated Press revealed that Portland was the only dissenter in a 29-1 vote in favor of restarting the season at the Disney Campus near Orlando, Florida. The scheme still needs to gain player approval, and a National Basketball Players Association vote is scheduled today.
The plan would see the teams arrive in Orlando on July 7, and the first games would take place inside an empty arena on July 31. The season would probably have to stretch on to October, which would cause the following season to be delayed. "The Board's approval of the restart format is a necessary step toward resuming the NBA season," NBA Commissioner Adam Silver said. "While the COVID-19 pandemic presents formidable challenges, we are hopeful of finishing the season in a safe and responsible manner based on strict protocols now being finalized with public health officials and medical experts."
The NHL will allow teams to reopen their training facilities on Monday. This week it announced the final details of a 24-team playoff format that will be used if play does resume this season. The remaining games would be played in two hub cities. The MLB plans to host a drastically shortened 2020 season, but players are yet to agree salary concessions and there is no deal in sight. On a brighter note, the Belmont Stakes takes place on June 20, marking the start of a modified Triple Crown, and UFC will host events in Saskatoon, Las Vegas and Austin this month.