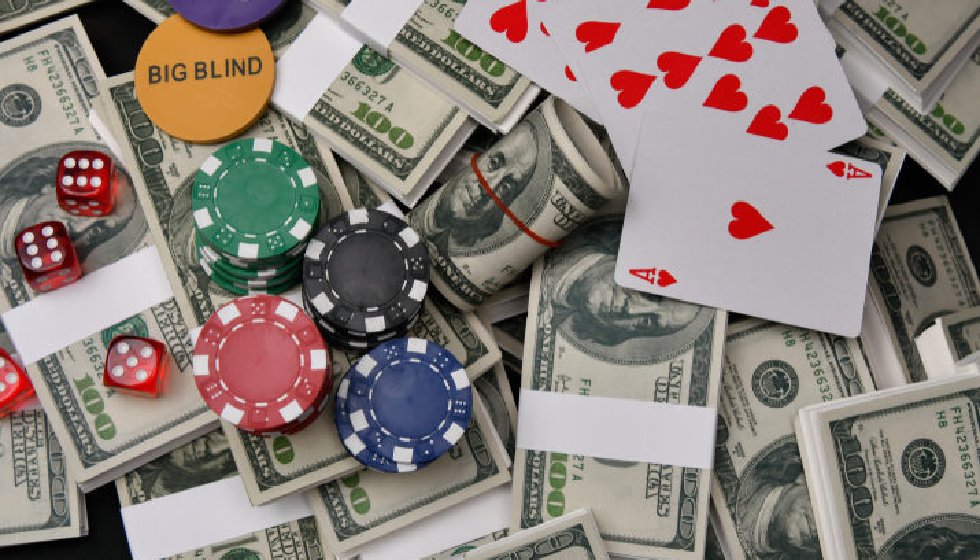 FanDuel Owner Reports Surging Revenues
FanDuel owner Flutter Entertainment saw revenue increase by 106% to £4.4 billion ($6.1 billion) in 2020 thanks to a boom in online gambling. The firm said it retained a 40% share of the US online sports betting market in Q4, while it also accounted for 20% of online casino revenues. Flutter Entertainment did not propose a dividend, but its share price surged to a new all-time high after delivering its full-year results this week.
The company completed its takeover of The Stars Group in 2020, a move that formed the world's largest online gambling group. That caused profits to decrease by 99% year-on-year, while net debt also shot up by 91%. Yet it remained in profit, which drew praise from analysts.
Richard Hunter, head of markets at Interactive Investor, said the results showed Flutter was moving "at lightning speed" during difficult trading conditions. "For a business to have washed its face after completing two corporate deals, let alone during a pandemic which saw sporting events cancelled during the first lockdown, is a fine achievement," he said.
Customer Economics Exceed Expectations
The firm lost a significant chunk of revenue due to betting shop closures in the UK market. Its 620 Paddy Power shops were shut for several months due to the Covid-19 pandemic. However, its Paddy Power and Sky Bet brands saw average monthly customer numbers increase 36% and 12% respectively in the second half of the year, and it attracted more than 7.6 million online players during the final quarter of 2020. Chief executive Peter Jackson chose to single out the US market as a star performer.
"We delivered a very strong financial performance in 2020, benefitting from our scale and diversification," he said. "We continue to grow our recreational player base across key regions. In Q4 alone, the group had over 7.6 million monthly online players. Nowhere has our growth been more evident than in the US, where we have consolidated our number one position in this crucial market with customer economics that continue to exceed our expectations, finishing this year as the first US online operator to reach over $1.1 billion in gross gaming revenue." FanDuel was live in eight states during the final three months of 2020.
It has since launched in Michigan and Virginia, bringing the total to 10. It now reaches a quarter of the country's population. Flutter Entertainment, which also controls the Fox Bet brand following the takeover of The Stars Group, revealed that it expects the US sports betting market to be worth $20 billion by 2025. It is determined to maintain at least a 40% share. The firm said that gross revenues increased by 36% in the first seven weeks of 2021.
Entain Sees US Revenues Rise 130%
Flutter Entertainment was not the only London-listed gambling giant to see its share price increase after revealing a strong performance in the US market this week. Entain, which teamed up with MGM Resorts to launch the BetMGM joint venture. The firm saw online revenues increase 27.2% year-on-year to £2.75 billion ($3.8 billion) in 2020.
That made up for declines to its UK retail business, which was also hit by Covid-19 related betting shop closures. Entain's overall revenue was almost exactly flat at £3.6 billion ($5 billion), yet online wagering soared. Much of that growth came from the UK, Germany, Australia, Italy and Brazil, but Entain also singled out the nascent US market as a key driver.
The firm's 2020 US revenues were up more than 130% to $178 million. State revenue data shows that BetMGM is starting to emerge as a credible rival to FanDuel and DraftKings in the battle for market supremacy in key jurisdictions across the country. Entain recently rebuffed an unsolicited £8 billion ($11 billion) takeover bid from MGM Resorts. It said the offer "significantly undervalued" the business. MGM declined to increase its offer, but it could return with another bid next year.
The challenge is now to flourish independently in a rapidly consolidating market after Jette Nygaard-Andersen took over from Shay Segev as chief executive. "Nygaard-Andersen has the complex job of navigating an increasingly regulated domestic market, whilst simultaneously juggling expansion in the US and acquisitions to fuel growth," said Harry Barnick, senior analyst for leisure sector companies at Third Bridge.
Regulus Partners added in a market note: "Few businesses have managed organic growth and continued bolt-on M&A while also handling CEO disruption with such aplomb. The question now is whether Entain is able to sell into US strength with its options strategically tied to MGM, becomes big enough to buy its way into US independence, or faces a series of regulatory and expectations 'corrections' that re-write the playbook again."
Bettor Safe Campaign Launches
Fifteen states and the District of Columbia now offer some form of legal online betting. Other states, including New York and Mississippi, have legalized retail sports betting, but not online sports wagering. Many more states have legalized sports betting, but they are currently pending launch as officials thrash out a regulatory framework. The number of states could soon increase, as the Arizona House just passed a legalization bill, and the Kansas Senate also passed a sports wagering bill.
There is confusion among many Americans, as an American Gaming Association found that 35% of individuals do not know if they can legally bet on sports in their state. An organization called Conscious Gaming – a non-profit created by GeoComply – has therefore decided to launch Bettor Safe, a national consumer awareness campaign. It is designed to educate consumers about the risks of betting on illegal websites and the benefits of legal and regulated gaming options if they choose to wager. Alongside the national campaign, there are state-specific initiatives planned for New Jersey and Pennsylvania.
"Bettor Safe underscores Conscious Gaming's commitment to consumer protection and safety by directly educating individuals about the risks of unregulated online betting," said Conscious Gaming vice president Seth Palansky. "This campaign comes at a pivotal moment when American sports fans are gearing up for the NCAA basketball tournament amid a pandemic that continues to push individuals online. Now more than ever we must educate consumers and equip them with the tools to make more informed decisions about online betting."