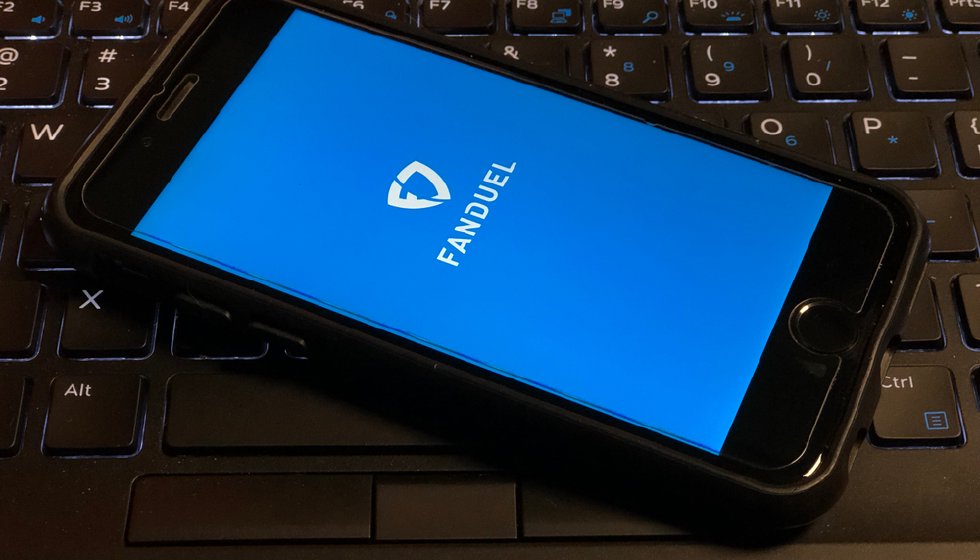 FanDuel Success Drives Flutter Entertainment to Strong Q3 Performance
FanDuel owner Flutter Entertainment has reported a 67% increase in US revenues in the three months to September 30, 2019. Its American sports betting division grew revenue by 55% to £76 million ($97.4 million) and casino gaming was up 174% to £15 million ($19.2 million). FanDuel launched in five more states during the quarter – online in Pennsylvania and West Virginia and retail books in Iowa, New York and Indiana – after previously seizing a market-leading position in New Jersey. Chief executive Peter Jackson said it would soon expand into Colorado after the Centennial State legalized sports betting this week.
Paddy Power Betfair, a Dublin-based, London-listed gambling giant, snapped up FanDuel last year after the US Supreme Court struck down PASPA, the federal ban that previously outlawed sports wagering in every state apart from Nevada. It decided to use FanDuel to front a major expansion into the American market. The brand was already a household name among US sports fans, who played its Daily Fantasy Sports games while sports wagering was outlawed. The expertise of Paddy Power Betfair in the sports betting vertical combined with the FanDuel brand has proved to be a winning combination.
Paddy Power Betfair rebranded as Flutter Entertainment earlier this year. It has just delivered its Q3 financials and the US is easily its best performing market. "In the US, FanDuel has now launched online sports betting in Pennsylvania, West Virginia and Indiana and we have been very encouraged by the progress to date," said Jackson. "Published market share data in Pennsylvania shows that FanDuel quickly became the market leader with around 50% share while we remain the clear number one operator in New Jersey also. Notwithstanding the substantial investment we are making, our strong customer and revenue momentum means that we are raising our full‐year guidance in the US."
Creating a Sports Betting Behemoth
Its strong US performance allowed the firm to grow overall Q3 revenue by 10% to reach £533 million ($683 million). That represents a 10.4% year-on-year revenue rise. Shares in Flutter Entertainment increased 1.8% on the back of the news, giving the firm a market valuation of £6.51 billion ($8.34 million). It is in the process of purchasing Canadian firm The Stars Group, which owns PokerStars, Full Tilt and FOX Bet among other brands. It has a market cap of $6.43 billion, meaning the combined group would be worth almost $15 billion.
That would make it the world's largest online gambling company. It could run into competition watchdog issues in the UK, as The Stars Group owns Sky Bet, and the combined market share of Paddy Power, Betfair and Sky Bet would be high. However, the Royal Canadian Bank recently issued a market note saying it believes the deal has a "high chance" of going through. Jackson said his firm is "very excited about the proposed combination and continuing to make good progress in preparing and integration planning".
If Flutter manages to complete the takeover, it will add FOX Bet to its roster of US sportsbooks. The Stars Group also announced its Q3 results this week. "We have made rapid progress in the U.S. following our landmark FOX Sports deal in May, with the launch of our FOX Bet products at the start of the professional football season in New Jersey and Pennsylvania, and some very encouraging early signs from our FOX Sports Super 6 nationwide free-to-play games," said chief executive Rafi Ashkenazi. The firm said the Super 6 app has been downloaded more than 800,000 times in the eight weeks since launch.
Colorado Calling for Sportsbooks
Colorado will be the next destination for FanDuel after lawmakers in the Centennial State passed Proposition DD this week. State residents will be able to place legal sports bets at retail casinos in Cripple Creek, Black Hawk and Central City in May 2020. Mobile apps targeting people across the state can also launch on those casinos' licenses, and FanDuel will be at the front of the queue as it seeks to become the leading sports betting brand in the US, ahead of rivals William Hill and DraftKings.
The state will take a 10% tax on sportsbooks' hold. Most of that income will be channelled into Colorado's drastically underfunded public water plan. Advocates hope to receive between $12 million and $29 million annually when the market gets underway. "I'm proud of the diverse coalition that came together to pass DD," said leading proponent Alec Garnett, majority leader in the House of Representatives. "It's a win for Colorado's water and will help shut down a black unregulated market."
Illinois to Release License Applications
Illinois is also edging closer towards launching a legal sports betting industry. Gov J.B. Pritzker signed SB690 into law in June, paving the way for the state to become the sports betting capital of the Midwest. Next year the good people of Illinois will be able to legally bet on sports, although a date for launch has not yet been set. However, we now know that state gambling regulators expect to release license applications for potential sports betting operators by December 19.
FanDuel will not be part of that process, as it has been hit with an 18-month "penalty box" ban along with DraftKings. It is billed as punishment for the firms offering DFS to Illinois sports fans when it was technically illegal, but it really has been engineered to prevent them from dominating the nascent sports betting market. Local operators will have an 18-month window to establish themselves before FanDuel and DraftKings can come in and seize market share.
Illinois has the potential to vie with New Jersey, Pennsylvania and Nevada to become the largest state for sports betting. It the sixth largest state by population, just behind Pennsylvania, but it is ahead of the Keystone State in terms of GDP. The only states larger than it are California, Texas, New York and Florida. If that quartet, only New York has legalized sports betting, but that only covers a handful of retail sportsbooks at a few upstate casinos. Three more are set to launch before the end of the year, but a lack of online wagering means New York is set to lag well behind the likes of Nevada, New Jersey and Pennsylvania. Lawmakers in California are lining up witnesses for their first sports betting hearing of 2019, but legalization in the Golden State is a long way off.