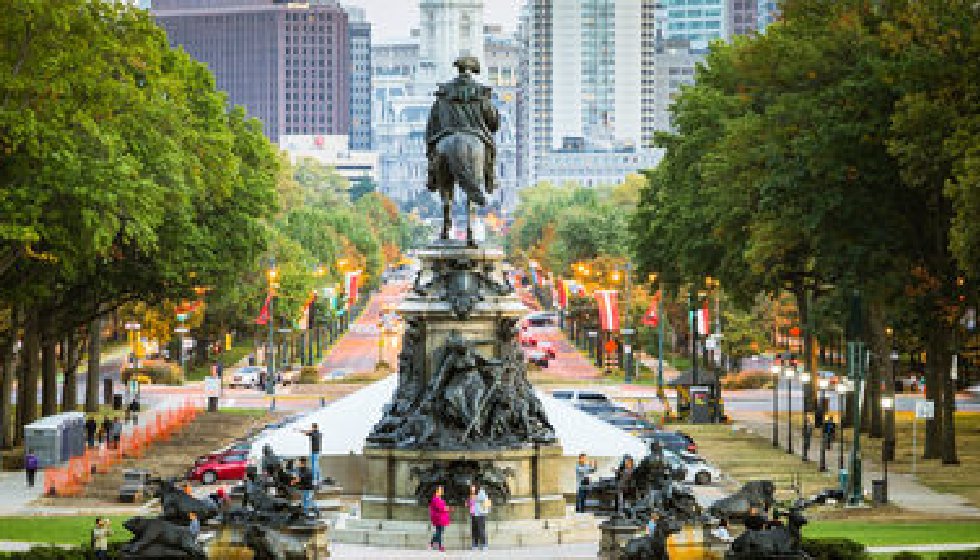 Flutter Entertainment Increases Stake in FanDuel to 95%
Flutter Entertainment shares increased to a record high after it tied up a $4.2 billion deal to acquire Fastball Holdings LLC's 37.2% interest in FanDuel. The Irish firm will own 95% of FanDuel's issued share capital once the deal is completed, with market access partner Boyd Interactive Gaming continuing to own the remaining 5%. The deal gives FanDuel an estimated enterprise value of $11.2 billion, and it is fast becoming the crown jewel in the Flutter Entertainment empire.
Shares in Flutter increased 14% in Thursday trading after it announced the deal. The company pointed out that it has secured an attractive price, as the transaction equates to a discount of more than 40% on the $20.3 billion enterprise value of its closest peer, DraftKings Inc. Fastball shareholders will receive $2.088 billion in cash and 11.7 million in new ordinary shares in Flutter as part of the deal. They agreed to a discounted offer in exchange for "price certainty and liquidity".
Paddy Power Betfair acquired a controlling stake in FanDuel back in May 2018, just after the US Supreme Court overturned PASPA, a federal ban that prohibited sports wagering in every state apart from Nevada. It contributed existing US assets worth $612 million along with $158 million in cash to take a 61% stake in the combined business. Existing FanDuel shareholders, known collectively as Fastball, controlled the remaining 39%. FanDuel's value has soared since then.
A Commercial Juggernaut
Paddy Power Betfair capitalized on the popularity of the FanDuel brand and used its operational expertise in the sports betting sector to turn FanDuel into the market-leading online sportsbook in several states, including New Jersey and Pennsylvania. The firm later rebranded as Flutter Entertainment in order to reflect its increasingly diverse portfolio. It then bought The Stars Group in a $6 billion deal to form the world's largest online gambling group. That deal saw Flutter take control of the Fox Bet brand, along with PokerStars, Full Tilt and Sky Bet. As part of the agreement, Fox Sports has the right to acquire an approximate 18.5% stake in Flutter's US business at its market value in 2021. Flutter is now bidding to see off competition from DraftKings, BetMGM and Caesars-William Hill to become the market leader in the rapidly expanding US sports betting market.
This week, Flutter raised approximately £1.1 billion ($1.48 billion) through a share placing. It placed around 8 million new ordinary shares via Goldman Sachs International and J&E Davy at a price of 14,000 pence per placing share. These shares represent around 5.2% of the Flutter's issued share capital immediately prior to the placing, excluding treasury shares. That will bolster its cash balance as it embarks upon an ambitious customer acquisition drive across the United States.
Fox Doubles Down on Flutter Partnership
Fox Corporation was one of the participants in the capital raising. "We are delighted to participate in this capital raising," said executive chairman and chief executive Lachlan Murdoch, son of founder Rupert. "Maintaining our ownership stake in Flutter signifies our long-term commitment to Flutter, and ongoing confidence in management's ability to execute against the fast-growing US opportunity."
Fox had a 4.99% stake in The Stars Group, and that equated to a 2.6% stake in Flutter's equity following the takeover. It decided to take part in Thursday's capital raising to maintain its stake in the Irish company. Fox has also kept options to acquire more shares in FanDuel in future. "The first person I rang to tell about this deal on a confidential basis was Lachlan Murdoch," said Flutter chief executive Peter Jackson said. "Fox are an incredibly important media partner."
Sky Bet has carved out a large share of the UK sports wagering market thanks to its partnership with Sky Sports, another brand created by Rupert Murdoch. Flutter hopes Fox Bet can enjoy similar levels of success in the US, but FanDuel remains the key focus. "When we look at life through the lens of Fox Bet, as a subscale competitor, it's very tough," Jackson said in an interview last month after delivering strong Q3 results. "It makes us realize how big an advantage the FanDuel brand has. Particularly around acquiring customers at sensible costs. And that reminds us to keep pushing hard and investing."
888 Embarks Upon Expansion Drive
FanDuel, DraftKings, BetMGM and Caesars-William Hill are the main players in the emerging US sports betting market, but rivals are also showing considerable ambition. On Wednesday, London-listed operator 888 Holdings announced plans to launch its 888 Sport brand in Colorado, Iowa and Indiana in 2021. It will launch of the licenses of Colorado Grande Casino, Catfish Bend Casinos in Iowa and Caesars-owned Harrah's Hoosier Park in Indiana. 888 was founded by Israeli entrepreneurs and it has established a strong presence in the European market. It is already live in New Jersey, Delaware and Nevada.
"We are delighted to sign these agreements with three great partners – the Colorado Grande Casino, Catfish Bend Casino II LLC, and Harrah's Hoosier Park – that will enable 888 to bring its first-class online sportsbook to bettors in Colorado, Iowa and Indiana," said chief executive Itai Pazner. "The U.S. online betting and gaming market has huge growth potential, and we continue to build a strong platform for growth across both our B2B and B2C operations." 888 Sport formerly used the Kambi white-label sportsbook, but it now has its own proprietary technology after buying Irish operator Bet Bright. Yaniv Sherman, head of commercial development, added: "Expanding 888Sport.com into these three states represents another major milestone in our ongoing growth across the regulated US online gaming market.
We have deployed our proprietary technology in the US, and our exciting pipeline of new products will deliver industry-leading propositions to customers across both our B2B and B2C operations. We continue to appraise strategic partnerships that will provide additional brand-building and market access opportunities for 888 across the U.S. market in the near future."