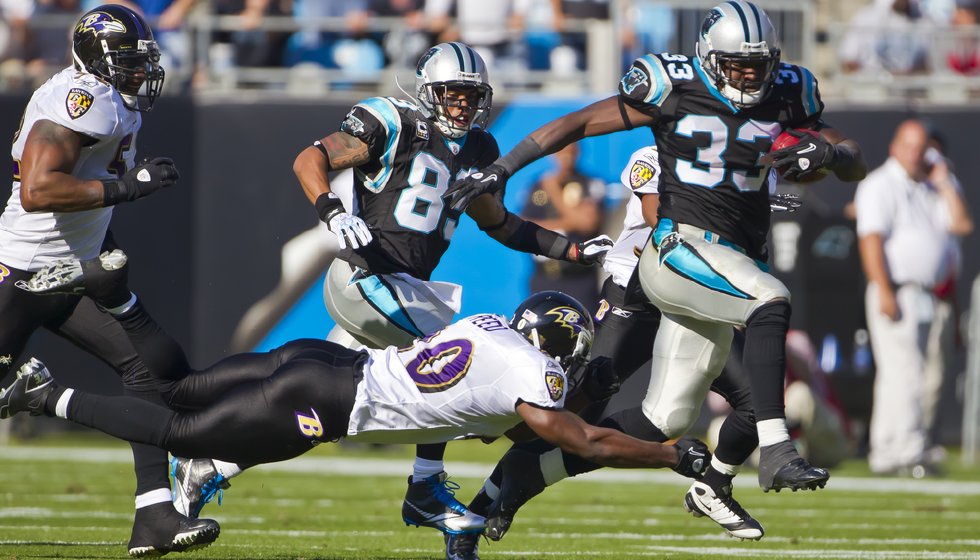 2020 NFL Offseason Update
The summer is always a long period without any football to take our minds of the day to day grind. Sure, there are other sports to enjoy and place wagers on, but nothing quite beats the NFL season when it comes to exciting action. Fear not though; there's still a lot going on in the NFL. Join us twice a week for the
latest news and updates from the offseason
. Here are the headlines.
Andre Smith to Stay With the Ravens
The Baltimore Ravens have confirmed that veteran offensive tackle Andre Smith has put pen to paper on a one-year extension. He first signed back in January as cover for the injured Parker Ehinger and extended his stay into the postseason after the Bengals waived the 12-year veteran. Although he didn't play in the postseason for Baltimore, it's a smart addition to the team as Smith is versatile and could fit in nicely at guard. 
Weddle Calls it a Day
Eric Weddle has decided to call time on his 13-year long career in the NFL after failing to recover from surgery to the level he wanted. It was likely game over for him at the Rams anyway as they attempt to freshen up their secondary with youth next season. Weddle spent time at the Chargers, Ravens, and Rams over his long career in the NFL, and many fans will be sad to see him call time on his career. 
Shanahan Keeps the Faith
The rumor mill went into overdrive after the last quarter collapse in the Super Bowl LIV, with many fans believing time may be up for Jimmy Garappolo. He got much of the blame for that crushing finish when the season fell at the feet of the Niners veteran quarterback as he only managed to complete 30 percent of his passes in that final 15 minutes. Shanahan silenced those talking about a trade by speaking of his plans for San Francisco next season, and it now seems inevitable they'll stick with Jimmy next season. 
Is Gurley Staying or Going?
Much like at the end of last season, the world of NFL is talking about running back Todd Gurley and his future. He's not the player he once was, and the Rams will sit down to discuss what the future holds for Gurley in LA over the coming days. The main concern is whether he fully recovered from the knee injury he sustained in the past and continues to struggle with. It may be time for a change, so watch this space as the saga unfolds again this summer. 
Looking Ahead
That's it for the latest offseason news this week. Join us again throughout the offseason as we bring you everything you need to know about the NFL. If it's news, we've got you covered, so make sure you visit our NFL predictions place regularly to catch the updates.