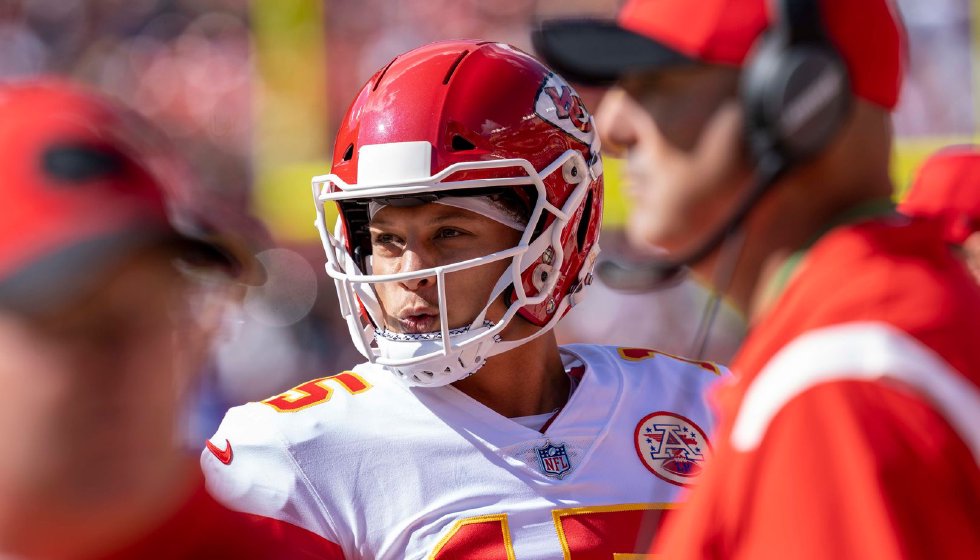 Chiefs star Patrick Mahomes eyes 2028 flag football Olympics debut
Kansas City Chiefs quarterback Patrick Mahomes has expressed his strong interest in participating in the 2028 Summer Olympics in Los Angeles. He is particularly excited about the new branch of flag football that will make its Olympic debut then.
"NFL football, American football has taken to further parts, all the way across the world, with flag football coming to the Olympics," Mahomes said. "I think it's really cool because football is a great game that has given me so much and I want to make sure everyone gets the same experience that I got growing up."
Team USA is expected to dominate the sport with a large presence of active NFL players. Mahomes, who will be 32 then, said that he would love to be the team's quarterback even though he has his worries.
"I definitely want to. But I've seen some of those guys play the flag football. They're a little faster than I am," Mahomes said. "I know there's not, like, linemen blocking for you. I'll be 31, 32 years old, so if I can still move around then, I'm going to try to get out there and throw the football around maybe in LA. Just don't tell Coach Reid or Veach or anybody."
Mahomes and the rest of the Chiefs are currently in Germany, preparing for their upcoming game against the Miami Dolphins. The team has arrived in Frankfurt, where they are scheduled to face the Dolphins in a regular-season game on November 5.
Interested NFL players
Mahomes is only one among several other NFL players excited for the upcoming flag football in 2028. Tyreek Hill, Dolphins' wide receiver and Mahomes' former teammate, has openly talked about his desire to compete in the 2028 Olympics before.
"Just being able to say, 'Hey, I was able to play on the Olympic level and compete for a medal for the U.S.' That would be special," Hill said on the It Needed to be Said podcast in October. "Who wouldn't want to do that? Travel to LA and compete in a flag championship. I think it would be so dope if other NFL players buy into that."
Hill, who shared a Super Bowl win with Mahomes in 2020, said that the USA Team should "sign the Cheetah up" to win Olympic gold.
Not just active players but former players are looking to participate in flag football. Like Mahomes and Hill, former tight end Rob Gronkowski has similarly expressed his desire to compete in Olympic flag football to TMZ.com.
"Hopefully there's no tryouts and they just accept me," Gronkowski, who will be 39 years old in 2028, said. "But I'm in. I'm going for that if there is flag football in the Olympics in 2028."
Flag football's rising appeal
On October 16, the International Olympic Committee (IOC) officially gave its approval for flag football to be included in the 2028 Summer Olympics in Los Angeles. This addition will showcase 5-on-5 action on a 50-yard field without linemen on either team.
The decision reflects the sport's global appeal and rising popularity, with flag football transitioning from a standard gym class activity in the United States to a prominent Olympic discipline. The game is carried out with players wearing flags on their waists, aiming to snatch the flags of their opponents to halt their advance, in a non-contact variation of American football.