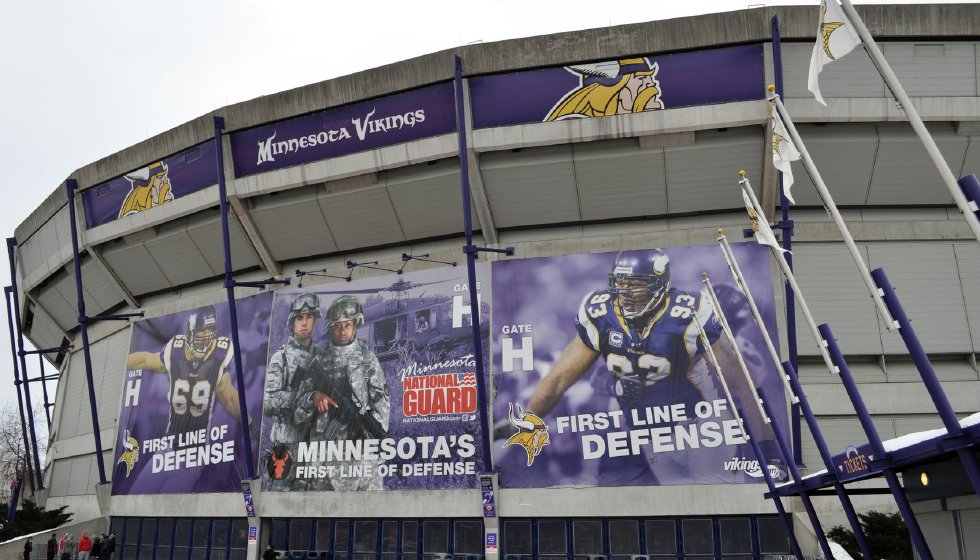 Five Dark Horses Who Might Surprise In the 2021 NFL Season
Many football fans see the Kansas City Chiefs and Tampa Bay Buccaneers as the leading contenders for glory once again this season. The Buffalo Bills, LA Rams, Baltimore Ravens, Green Bay Packers and San Francisco 49ers are also mentioned as serious challengers for the Super Bowl crown. However, the beauty of the NFL is its unpredictability. Many teams relish in ripping up the script, defying expectations and making a mockery of analysts' projections. With that in mind, these are the top five dark horses for the season ahead:
Minnesota Vikings
Vikings QB Kirk Cousins could enjoy a strong season after the franchise signed Christian Darrisaw in the offseason. Cousins has rarely received much protection during his time in Minnesota, but Darrisaw could provide him with time to weave his magic, with Adam Theilen and Justin Jefferson operating as a strong wide receiver duo. The Vikings struggled in defense last year, but Anthony Barr and Danielle Hunter should be back in business, while Patrick Peterson looks like a shrewd acquisition. If the relations between Aaron Rodgers and the Packers deteriorate further, the Vikings could capitalize and enjoy a strong season in the NFC North.
Dallas Cowboys
The Cowboys' season fell apart after Dak Prescott suffered a long-term injury and it finished 6-10 in a poor NFC East division. However, it could enjoy a much better season this time around if Prescott returns to full fitness. That is by no means guaranteed, as he is recovering from a should injury and a broken ankle, but he is an exceptionally tough athlete and he could lead the team to a strong season, even if he misses the first few weeks. Ezekiel Elliott is healthy, Dallas has a terrific group of receivers, and it has worked hard to improve the defense in the offseason, with Micah Parsons, Keanu Neal, Kelvin Joseph, and Damontae Kazee all joining the franchise. This team could reach the postseason and pull off one or two surprises.
Arizona Cardinals
The Cardinals boast a wealth of offensive talent. Kyler Murray is one of the best young QBs in the business, and a receiving unit featuring DeAndre Hopkins, A.J. Green, Rondale Moore, Andy Isabella, and Christian Kirk could be devastating. Arizona failed to reach the playoffs last year after going 8-8, but that was largely a result of defensive ineptitude. The Cardinals have taken steps to correct those issues in the offseason. J.J. Watt, Malcolm Butler, and A.J. Green has been added to an impressive roster, and Arizona could be heading for a deep run in the postseason.
Seattle Seahawks
The Seahawks went 12-4 last season after Pete Carroll caved into fans' demands to "let Russ cook". Russell Wilson threw a career-high 40 TDs and generally impressed, despite fading a little in the second half of the regular season. Seattle eased past the Eagles in the Wild Card Round, but suffered a narrow defeat to the Packers in the Divisional Round. Not much changed in the offseason, with Ahkello Witherspoon and Pierre Desir replacing Shaquill Griffin and Quinton Dunbar, and veteran defensive ends Kerry Hyder and Aldon Smith joining. The defensive depth chart looks a little weak, but the offense was sixth in overall efficiency last season, and Carroll has not had a losing season since 2011, so it would be unsurprising to see the Seahawks go 11-6 and cause teams a few problems in the playoffs.
Los Angeles Chargers
The Chargers are highly unlikely to usurp the Chiefs at the top of the AFC West, but they should have enough quality to seize a wild card spot this year. Young QB Justin Herbert was a force to be reckoned with last year, throwing for 31 TDs and 4,336 yards against just 10 picks as a rookie. He should maintain his upward curve this season, while the arrival of Brandon Staley should bolster the team's defense, leaving the Chargers a strong dark horse for glory.