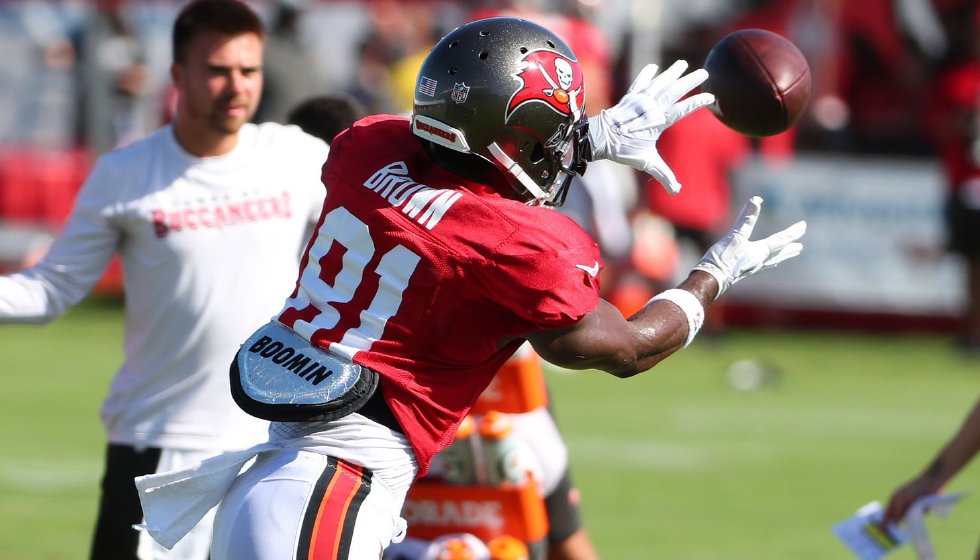 Former Bucs WR Antonio Brown announces he's President of Kanye's Donda Sports
Last week former Tampa Bay Buccaneers wide-receiver announced he had joined Kanye West's Donda Sports organization as President.
Brown took to Instagram where he shared a screenshot of the invoice for the owner's suite and VIP level seats for Super Bowl LVI. The invoice was for $2.1 million with AB stating, "we will be hosting community events this weekend, and inviting kids with their families to the game, let's give people the Donda experience.
In further developments on Thursday, Brown tweeted out saying,"Donda Sports want to buy @Broncos who with me!"AB followed up his initial Broncos tweet with a message telling them to call Ye. The Denver Broncos were officially put up for sale earlier this month.
Since Brown was released by the Buccaneers following his dramatic exit from the field in the middle of a game back in Week 17 the former Bucs receiver has been spending a lot of time with Ye while working on the Donda Sports brand.
Donda Sports was founded by the hip-hop artist and business mogul. It will "encompass athlete representation" and be "a full-service sports brand including apparel, sneakers and much more."
In an interview with Complex, AB spoke about his relationship with Ye:
"We're just excited about the Donda sports brand, and making this thing a competitive sports brand to athletes. I don't think there's a lot of fashion lines for athletes, wearing fashionable and comfortable clothes, so with a guy like Kanye West, being able to partner with him and work with him to provide more creative, genius ideas for fashion looks for athletes in general… I'm just grateful for the opportunity here soon, to share what we've got with the world. And you guys are hearing it first, we got some exciting things to look forward to this year."
It remains to be seen whether Brown will suit up for another NFL team next year or not.