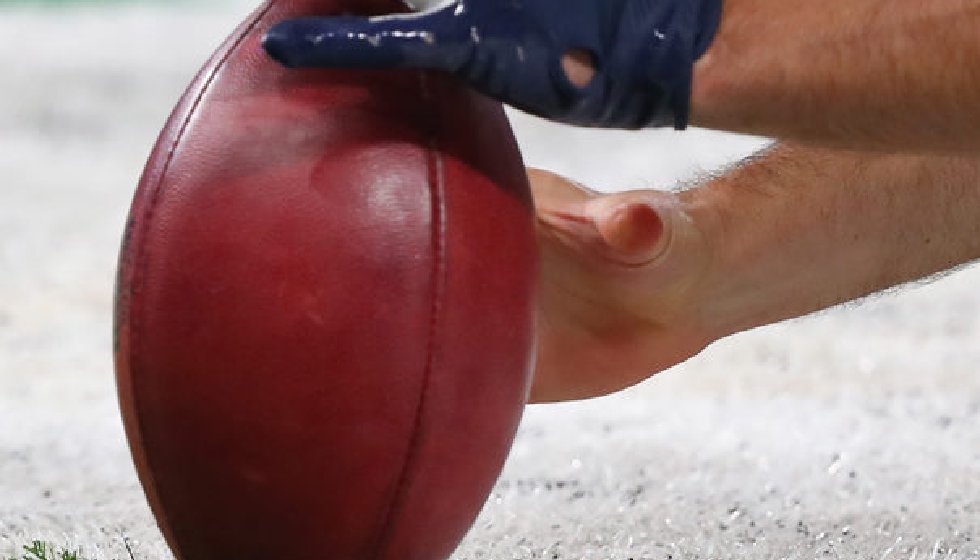 How to Bet on Super Bowl LIV
Football fans are expected wager a cool $6.8 billion on the Super Bowl showdown between the Kansas City Chiefs and San Francisco 49ers on Sunday. The American Gaming Association arrived at the figure after conducting a major survey, which also suggested that 26 million adults will have money riding on the action.
Sportsbooks have released a dizzying array of wagering options, from classics like the point spread to exotic props like the color of Gatorade that will be dumped on the winning coach. These are the key markets:
Moneyline
This is a straightforward wager on which team will win Super Bowl LIV at Hard Rock Stadium in Miami on Sunday. It looks fiendishly difficult to call, as Kansas City boasts an elite offense and QB Patrick Mahomes is on fire right now, while San Francisco's defense is truly terrifying and its running game is supremely dominant.
The Niners secured top seed status in the NFC after battling to a 13-3 record. They finished second in the league for yards allowed per game and for yards gained per game. Nick Bosa was named Defensive Rookie of the Year, while Dee Ford, Arik Armstead and DeForest Buckner have been terrific. San Francisco overwhelmed the Vikings and the Packers to surge into the Super Bowl, and fans expect it to write a glorious new chapter in the franchise's history.
Mahomes has been the star of the show for the Chiefs. The 2018 NFL MVP led Kansas City to a 12-4 regular season record, including wins in its final six games, before performing heroics in the postseason. The Chiefs were 24-0 down at the end of the second quarter in their divisional round game against Houston, but Mahomes' golden arm got them out of trouble and allowed them to win 51-31.
He was devastating once again in the conference championship game, in which the Chiefs secured a 35-24 win over the Titans. No lead is safe when Mahomes is on the other side of the field, and no defense can contain him. That is why the Kansas City opened as the -122 moneyline favorite.
It has been a popular bet, and it the Chiefs are now -128 with top sportsbooks to win the game. The line on the Niners has lengthened to +112 at some of the leading sports betting sites, making it the narrow underdog in this game.
A $10 bet at -128 on the Chiefs would earn a $7.81 profit if successful, whereas a $10 bet at +112 on the 49ers would result in an $11.20 profit if they won.
Point Spread
This is the most popular wager among NFL fans. The sportsbooks weigh up the relative strengths and weaknesses of each team and then give the supposedly stronger team a handicap. The odds compilers have made Kansas City the 1.5-point favorite to win Super Bowl LIV.
If you bet on the Chiefs to cover the spread, they need to win the game by two or more points. However, if they pull it off you will earn a higher payout than bettors that go for the moneyline.
If you back the 49ers to cover the spread, they need to either win the game or lose by a single point. That gives you a slight buffer, but you will have to accept a lower potential payout if successful. Sportsbooks typically pay -110 on either team covering the spread, although some books offer reduced juice and they have -105 on either team covering.
You will also find alternate lines that skew the odds in different directions. For example, you might find -133 on the Chiefs +1.5. That means Kansas City can either win the game or lose by a point, but you earn a smaller profit if successful.
You might also see +150 on the Chiefs -4.5. That means they would need to win by five or more points, but you stand to earn a higher payout, so this is a great option if you expect an emphatic victory for Kansas City.
Check out our NFL predictions for expert picks on the Super Bowl.
Totals
This is another hugely popular Super Bowl wager. The sportsbooks set a total points line, and you simply have to predict whether the cumulative points scored by both teams will go over or under that line. Once again, you will typically be offered -110 on either outcome, but some books go to -105.
The lines will move if one option proves popular among bettors. The Total Points line opened at 53 for Super Bowl LIV, but most of the action went on over, so the line has current been pushed up to 54 or 54.5. If you think it will be a high-scoring game, bet on over. If you think defense will come to the fore, bet on under.
Both of the Chiefs' postseason games so far have gone well over 54 points. The 49ers' divisional round win over the Vikings saw just 37 points, but there were 57 points when it beat the Packers in the conference championship game. Last year's Super Bowl saw just 16 points, but Super Bowl LII featured 74.
Game Props
Prop bet mania will grip the nation in the build-up to the Super Bowl. A prop bet is a bet on an event within the game that does not necessarily pertain to the result. They range from the sublime to the preposterous, from the total yards a QB will throw to the outfit worn by the pre-game singer.
Game props include the largest lead, the winning margin, the half-time result, the first sack, whether a field goal will be missed, the longest punt return, race to 15 points, race to 20 points, whether a safety will be scored, whether a defensive touchdown will be scored and much more.
You can bet over or under on total field goals, total punts, total sacks, total turnovers, total touchdowns, total interceptions, total first downs, the largest lead, the jersey number of the first player to score a touchdown, the shortest touchdown, the longest touchdown, total sacks, total interceptions... The list goes on and on. You can even bet on who will win the coin toss.
Player Props
Many bettors love to get into player props around the Super Bowl. One of the most popular is speculating on who will be named MVP. Right now Mahomes is the clear favorite, ahead of 49ers QB Jimmy Garoppolo, running back Raheem Mostert, tight end Kittle and Bosa. They clearly feel that Mahomes will need to have a big game if the Chiefs are to win, whereas the Niners have plenty of options.
There are many more player props to choose from. You can bet over or under on passing yards, passing touchdowns, passing attempts, completions, longest completion or interceptions on either QB. You can also bet on who will throw more touchdown passes, who will throw the first touchdown pass or interception, and who will have more completions.
There are a similar number of receiver props, rushing props, kicking props and defensive props. You can also check out markets like the total number of players to have a passing attempt, the first pass reception, first touchdown scorer, last touchdown scorer, anytime touchdown scorer and much more.
Fun Prop Bets
Sportsbooks will allow you to be on a number of quirky markets, like the color Gatorade that will be dumped on the winning coach. Clear is the favorite, ahead of Lime/Green/Yellow and then Orange at +350.
You can also put a wager on how long it will take Demi Lovato to sing the National Anthem. Over 2 minutes is -230 and under 2 minutes is +160. It took her 2 minutes and 12 seconds to sing the National Anthem before the Conor McGregor and Flyod Mayweather fight in 2017. Last year, Gladys Knight sung is in 1:49, the shortest time since Kelly Clarkson seven years previously.
Will a fan run onto the field during the game? How many commercials will air? Who will prevail out of Team Fluff and Team Ruff in the Puppy Bowl? How many times will President Donald Trump Tweet on the day of the game? Will he attend? How will the price of bitcoin fare during the game? Will Nike release a commercial with Colin Kaepernick? Will Chiefs coach Andy Reid wear a Hawaiian shirt? Will he eat a cheeseburger?
These are just some of the many exotic props on offer for Super Bowl LIV.
Where to Bet on the Super Bowl?
You can find legal sportsbooks in Nevada, Delaware, New Jersey, Mississippi, West Virginia, Pennsylvania, Rhode Island, New Mexico, New York, Indiana, Iowa, New Hampshire, Oregon and Arkansas. Other states have legalized sports betting and that list should have grown significantly by Super Bowl LV.
What do the Odds Mean?
If you see a minus symbol before a set of odds, it tells you how much you need to bet in order to win $100. If the odds are -150, you must stake $150 in order to generate a $100 profit.
If you see a plus symbol, it tells you how much you stand to win from a $100 bet. If you wager $100 at odds of +150, you will make a $150 profit if successful.
You are by no means obliged to wager $100. A $20 bet at -150 would earn you a $13.33 profit if successful, while a $20 bet at +150 would earn you a $30 profit if successful.