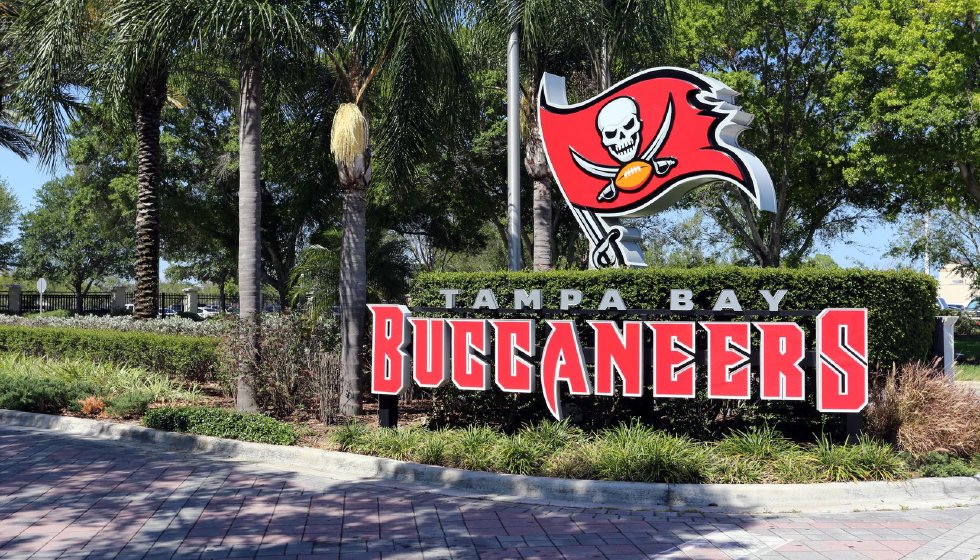 Los Angeles Rams vs Tampa Bay Buccaneers: Divisional Round Preview
NFC Divisional Round Schedule

Los Angeles Rams (4) @ Tampa Bay Buccaneers (2)
3pm ET, Sunday Jan 23, NBC
Opening spread: Bucs -3
Opening moneyline: Rams +140, Bucs -160
Observations: Historically, one of the best ways to cause Tom Brady trouble is to pressure him up the middle. Looking at how the Rams played Kyler Murray and the Cardinals on wild card weekend - a defensive masterclass that head coach Sean McVay called the Ram's best performance of the season - one can picture the blueprint to knock out last year's champions, the Buccaneers.
While it was impressive to watch a quarterback in his mid-40s march up and down the field with authority, the Eagles with their soft zone coverage and lack of defensive match winners failed to pressure the greatest quarterback to ever take what the defense gives. It led to the game effectively being over after two rushing touchdowns by back-ups Giovani Bernard and Ke'Shawn Vaughan on two out of the first three possessions. Where the Eagles are lacking, the Los Angeles Rams are stacking. Von Miller, Aaron Donald and Greg Gaines recorded 14 pressures against Arizona and their defensive line, pressuring Kyler Murray to play up to his height. The Rams were so utterly dominant they put up 21 unanswered points before the Cardinals got its first first-down conversion.
Sean McVay ran the ball steadily behind Sony Michel and amazingly Cam Akers - who had 18 touches in just his second game back from tearing his achilles in July - with smartly-designed outlet plays to Tyler Higbee, Cooper Kupp and Odell Becham Jr. Matthew Stafford looked comfortable in his first ever playoff win, throwing only four incompletions for 13-17 and 202 passing yards, three of those four were clear drops by the receivers.
For the Bucs, returning pass rushers Shaq Barret and Jason Pierre-Paul and linebacker Lavonte David were critical in holding the Eagles on Sunday night to 12 total yards of offense while Tom Brady built up a 17-0 lead. The defense getting healthy and racking up 10 QB hits, two sacks, six tackles for loss, seven passes defended and two interceptions certainly took the pressure off a Bucs offense that was missing several key pieces. Stafford is going to have to be more expansive and creative to put the Bucs on the back foot defensively, you wouldn't imagine Akers and Michel will find much joy against the talented Bucs run-stopping defense. How Stafford copes with the Bucs blitz defense will be a fascinating watch on Sunday afternoon.
Key matchups: Tom Brady and Rob Gronkowski hold the most passing touchdowns in playoff history with 15, with Gronkowski moving closer to Jerry Rice's all-time NFL record of 22 postseason touchdowns in 29 playoff games. Gronkowski has 15 touchdowns from 21 playoff games to date. With key absences stacking up in the Bucs offense, their historic connection will be the x-factor moving forward for this Bucs team. The Ram's defense gave up 90 receptions to opposing tight ends during the regular season, no. 22 in the NFL, and will need to figure out a way to slow their telepathic connection down especially in key red zone situations. Easier said than done.