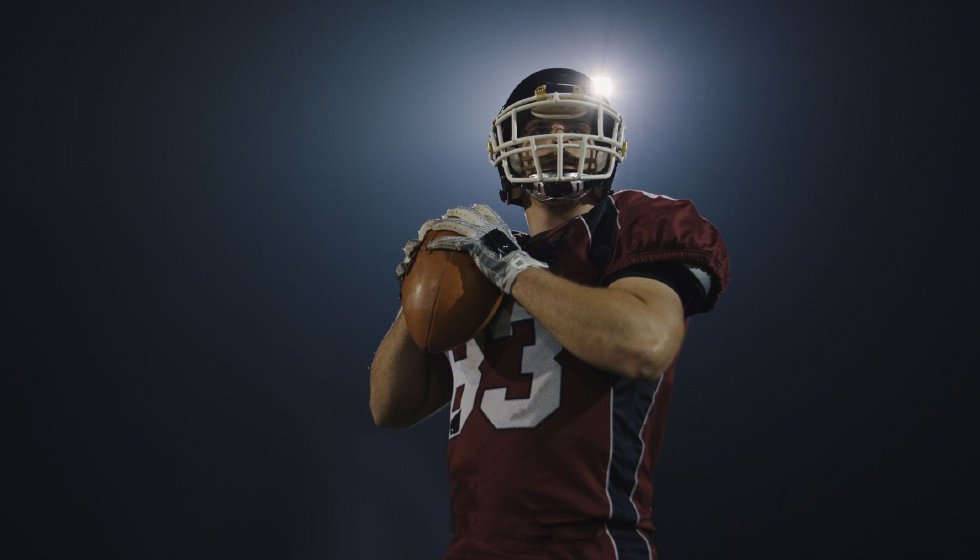 NFL Midseason awards: MVP race has a frontrunner
We have made it to just over the halfway point of the NFL season and it's only natural to reflect on what we've seen. Below are MVP award picks for the first half of the NFL season, candidates based upon their output and performance to date, not necessarily how things are about to shake up as we enter the final stretch of the NFL regular season.
Most Valuable Player Award
An award dominated by quarterbacks, four names jump out at just over the halfway point. The MVP odds have been shaken up over the last couple of weeks with the Philadelphia Eagles and Buffalo Bills having lost games while Patrick Mahomes and Tua Tagovailoa putting up video game numbers.
4.Josh Allen
Despite bouncing back against the Cleveland Browns in Week 11 three straight games of two interceptions thrown, recording 10 on the season, a number second only to David Mills of the Houston Texans with their NFL worst record of 1-8-1. Interceptions are not a problem in a broader sense, especially considering the skill-set that Allen possesses.
On pure physical talent alone, Allen is capable of generating a huge volume of yards through his arms and legs. The 26-year old's game has matured this season, with his accuracy, ownership of the offense and decision making all taking a step forward. For the early part of this season he realized his upside more often than not but the Bills recent struggles have dropped him from co-favorite with Mahomes to the outside looking in. No doubt at some point he will put it all together for an MVP season, the Bills will be hoping he regains his excellence for when the games matter the most, the 2023 postseason.
Current MVP odds: +550
3.Jalen Hurts
Hurts' MVP chances are closely linked with the Eagles finishing above the Chiefs and Bills for the best record in the NFL. Philadelphia's Week 10 loss to the Washington Commanders hasn't helped with this, nor have the Eagles big leads in the second half of games where the offensive coordinator has chosen to run the ball to time-manage out their victories. Philadelphia needs to be good, but not so good as to negate the importance Hurts has played in their success this season.
As a passer, Hurts has taken a year 3 jump, orchestrating one of the most efficient offenses in football and gaining more yards per attempt than any other quarterback outside of Tua Tagovailoa. Hurts has also used his legs to great effect this year, as one of the top rushing quarterbacks in the league, with seven rushing touchdowns already burnishing his resume.
Current MVP odds: +600
2.Tua Tagovailoa
If we're talking about quarterback play on a game-by-game basis, Tua Tagovailoa has been the league's best passer. He leads the league in yards per pass attempt (9.1), QBR rating (83.1) and passer rating (118.4). The issue for Tua is that he missed 2 1⁄2 games after suffering a concussion against the Bengals in Week 4. Missing games puts him at a disadvantage against someone as consistent and stat stuffing as Mahomes. Yet if Tagovailoa continues to play at the level he has since coming back (and indeed, prior to the concussion) he could win MVP despite the missing time on his resume.
The Dolphins lost all three games he missed including the half-game against the Bengals, yet since his return Miami have gone undefeated. During the last four games he has recorded 10 passing touchdowns against zero interceptions with elite accuracy and completion rates. He is undefeated as the orchestrator of the dynamic Dolphins offense and should everyone stay healthy down the stretch he has a chance to break plenty of records and perhaps chase down the sportsbooks favorite, Patrick Mahomes.
Current MVP odds: +500
1. Patrick Mahomes
Mahomes leads the league in passing touchdowns (28) and yards (3,256) and is currently on pace to break Peyton Manning's NFL record for single-season passing yards (5,477). Mahomes in his fifth season seems to have elevated his play by combining his improvisational talent with excellence at in-play decision making. He can plant his foot in the pocket and hit his tight end down the field yet if a play breaks down he can kill you in multiple ways. Mahomes breaks all the rules of conventional quarterback play and defenses are powerless to stop him. He is proficient in all the boring stuff, seeing through his progressions, anticipating openings and seeing what defenses are scheming against him.
Comparing Hurts and Mahomes as a runner, one would assume that Jalen Hurts has a sizable advantage with eight rushing touchdowns for 440 yards in 10 games played only trailing the enigmatic Lamar Jackson and breakout star Justin Fields among quarterbacks. Mahomes doesn't run nearly as often as Hurts with only 38 attempts for one rushing touchdown and 238 yards, yet he has been a more efficient runner when afforded the opportunity. Averaging 6.3 yards per carry he uses his legs when he needs to or when defenses allow him space up the middle. Combined with the kind of passing volume and team success we have come to expect, Mahomes has been the most valuable quarterback in the league.
Current MVP odds: -150