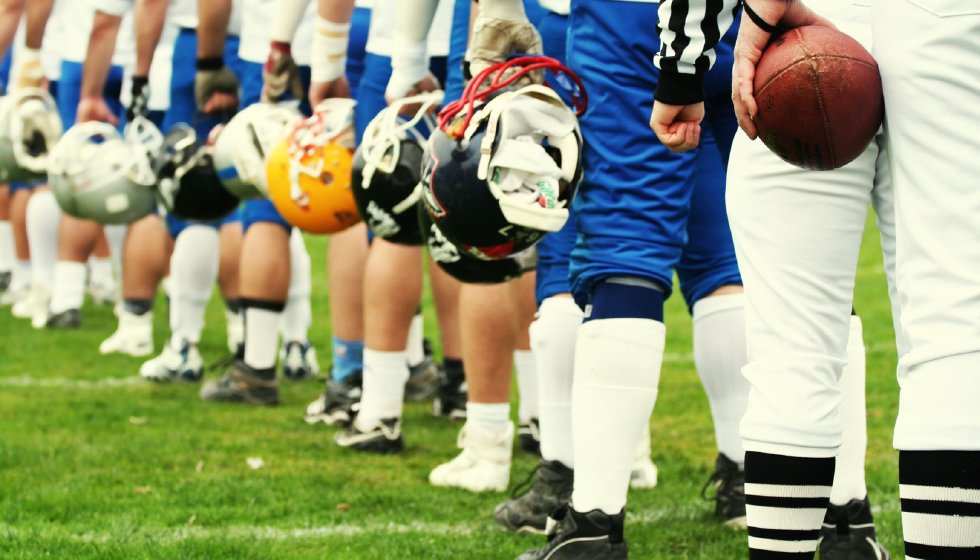 NFL offseason moves: quarterback merry-go-round
With the free agency period having opened, players and teams can make moves to improve (or not) their rosters as the build up begins for the 2022-23 NFL season. Below is a selection of some of the more impactful moves made already this offseason.
Deshaun Watson traded from the Texans to the Browns, Amari Cooper traded from the Cowboys to the Browns
Cleveland traded a 2022 first round draft pick, 2023 first and third round picks and 2024 first and fourth round picks to the Houston Texans for quarterback Deshaun Watson and a 2024 fifth round draft pick.
The Browns already have a playoff-quality roster with a top five defense. In trading for Deshaun Watson they have paid to get a top tier quarterback and Watson will get to enjoy the kind of quality on offense he lacked in Houston.
Watson hasn't played since the 2020 season after being accused of sexual assault and misconduct although the quarterback was cleared of criminal charges related to the allegations by a grand jury in Harris County, Texas. How conditioned he will be for a full NFL season remains to be seen.
In addition to making the move for Watson, Cleveland swung a trade for wide receiver Amari Cooper sending the Cowboys a 2022 fifth round pick. Cooper is a low risk move for the Browns as he has no guaranteed money going into 2023. Taking what amounts to a one year flier on a potential top-20 wide receiver makes a lot of sense for the Browns as they add more offensive weapons to an already talented team. Watson and Cooper are, potentially, the kind of additions that will elevate the Cleveland Browns into the playoff picture. With a division that includes the Cincinnati Bengals and Baltimore Ravens they needed to do something to compete.
Russell Wilson traded from the Seahawks to the Broncos, also added Randy Gregory
Denver is in a division with some very talented teams and quarterbacks featuring Mahomes, Herbert and Carr. The Broncos were the clear outsiders of the group until they managed to swing a blockbuster trade that netted them veteran quarterback Russell Wilson from the Seattle Seahawks.
Denver gave up two first round picks, two second round picks, a fifth round pick, Drew Lock, Noah Fant and Shelby Harris in exchange for Wilson and a fourth round pick. Wilson is signed for the next two years for $51 million.
Since Peyton Manning's retirement in 2015 the Broncos have struggled to find quality at the quarterback position. The trade for Wilson, 33, comes with risk as the Broncos are banking on him not showing any further decline after last season's up and down year.
In addition to getting a prized quarterback, the Broncos made the decision to prioritize free agent pass rusher Randy Gregory, signing him to a five year deal worth $70 million. The 29 year old matched his career high sack total in 2021 and is arguably on the verge of having the breakout season he's been chasing. The Denver Broncos could be the beneficiaries of such a breakout.
Davante Adams traded from the Packers to the Raiders, Raiders also added Chandler Jones
The Las Vegas Raiders have self-transformed from a fringe playoff team to a Super Bowl contender with the huge trade and signing of Davante Adams to a five year $142.5 million contract. Having versatility as a number-one receiver, Adams will be able to target mismatches and take away focus from star tight-end Darren Waller and underrated receiver Hunter Renfrow.
In addition to adding an elite receiver on offense, the Raiders revamped their defense by reaching an agreement with four-time Pro Bowl pass-rusher Chandler Jones in a deal for three years and $51 million. Jones, 32, will bookend the Raiders defensive line with 2022 Pro Bowl defensive MVP Maxx Crosby, who recently signed an extension worth $95 million.
Von Miller signed with the Bills
The Buffalo Bills managed to jump on the free-agency merry-go-round by agreeing to terms with star edge rusher Von Miller on a six year deal worth $120 million. Miller, 32, will be a critical piece of their pass rush, a further addition to an already loaded defensive group. Already boasting one of the most complete squads in the NFL, the addition of Miller cements their status as serious Super Bowl contenders for 2022. Their time is now.
Tom Brady's return to the Buccaneers, Gronk back? Rodgers staying in Green Bay
As Brady himself confirmed, "I'm coming back for my 23rd season in Tampa. We have unfinished business." Retired for six weeks, he is returning for a third season with the Tampa Bay Buccaneers and it instantly transforms the Bucs into playoff contender status, again. Now that Brady has returned, it would not be surprising to see Rob Gronkowski follow Brady's lead and re-sign with the Bucs.
Also confirming he will be returning to the NFL, Aaron Rodgers announced that he will be returning to the Green Bay Packers with a three year deal worth $150.8 million to see if the 2021 NL top seed can finally make it to the big game. With Rodgers back, the Packers remain a Super Bowl contender as Rodgers is coming off his second straight MVP season at the age of 38.
Khalil Mack traded from the Bears to the Chargers, JC Jackson signs with the Chargers, DL Sebastian Joseph-Day and Austin Johnson also signs
The Los Angeles Chargers had to suffer their interstate rivals the LA Rams taking home the grand prize, the Super Bowl last season. The Chargers failure to make it to the playoffs was highlighted by poor defense and they acted swiftly to bring in some more star quality by trading for Khalil Mack, 31, and the remainder of his three years and $70 million contract he signed with the Chicago Bears.
The Chargers have signed former Patriots cornerback J.C. Jackson to a five year deal worth $82.5 million. The 26 year old has developed into one of the best cornerbacks in the league earning a Pro Bowl and second-team All-Pro selection in 2021. Jackson effectively becomes the Chargers' best cornerback with experience in defensive man-coverage schemes. He has led the NFL with 25 interceptions since joining the league in 2018.
The Chargers also signed a couple of key defensive linemen, Sebastian Joseph-Day for three years and $24 million and Austin Johnson for two years and $14 million. With the Chargers having one of the worst run defenses in the league last season, this was an obvious area needing improvement and with these deals they have addressed these issues, at least on paper.
Cincinnati Bengals reshaped their offensive line, landing OT La'el Collins, C Ted Karras and guard Alex Cappa
The Bengals managed to make the Super Bowl with one of the worst offensive lines in the league and with quarterback Joe Burrow receiving 70 sacks and 133 hits during the regular season and postseason. Adding Karras, Cappa and Collins addresses the biggest issue they faced this offseason. Alex Cappa's deal is for four years and $40 million, Ted Karras signed for three years and $18 million. The Bengals have confirmed the deal for La'el Collins is for three years and an undisclosed amount.
Receiver Robert Woods traded from the Rams to the Titans, receiver Allen Robinson signs with the Rams
The Rams trading Woods can be seen as a clearing salary type of move after the team signed wide receiver Allen Robinson. Woods, 29, tore his ACL during practice last November, ending his season. The Rams agreed to a three team deal with the former Bears receiver, Robinson, in a deal worth $46.5 million.
Safety Marcus Williams signs with the Ravens
The Baltimore Ravens took a much needed step to improve their defense by signing one of the top free agents available in safety Marcus Williams on a five year $70 million deal.
Jacksonville Jaguars makes moves: Brandon Scherff, Foley Fatukasi, Christian Kirk, Foyesade Oluokun, Zay Jones
The Jaguars started this offseason with a flurry of moves as they try to put together a better quality side around number one draft pick, quarterback Trevor Lawrence.
They picked up a couple of receivers, agreeing to a three year deal with Zay Jones worth up to $30 million and a four year deal worth $84 million with Christian Kirk, making him one of the highest paid receivers in the NFL. Is Kirk worth that kind of money? Probably not, but the Jaguars needed to do something this offseason to signal growth.
Scherff, 30, is a five-time Pro Bowler considered among the best guards in the NFL. He received a substantial offer of three years and $49.5 million which is risky considering the questions that surround Scherff's durability having missed 22 games the last four years with injuries. When healthy, however, his blocking skills are hard to beat.
The Jaguars also inked a couple of deals on the defensive end, as they agreed to a three year deal with LB Foye Oluokun for $28 million, as well as a three year deal with DT Foley Fatukasi for $30 million.
On the long road back to relevance and contention, the Jaguars have at the very least made moves to improve defensively and offensively.