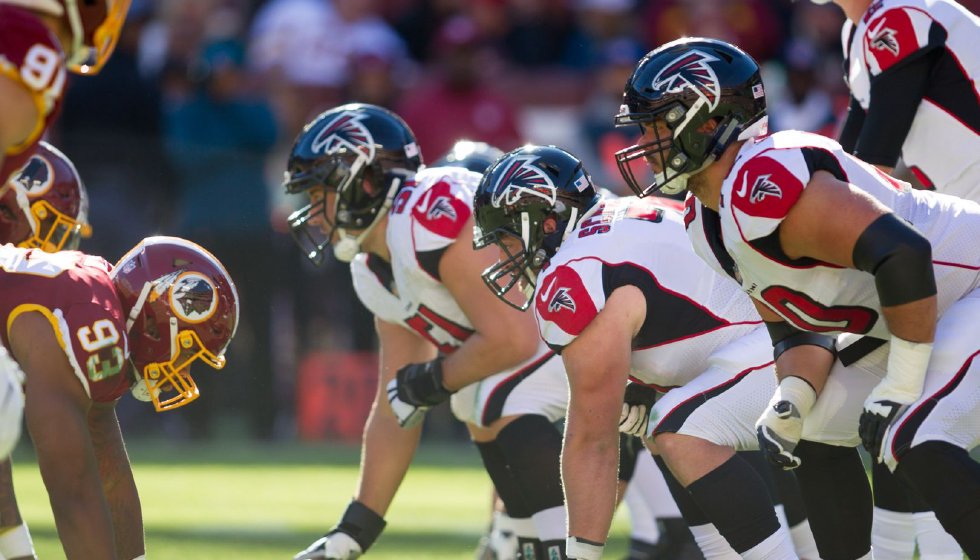 NFL Season So Far And What Could Unfold
After a highly charged 2020-21 season came to a close with the Tampa Bay Buccaneers recording a 31-9 Super Bowl victory over pre-game favorites and holders Kansas City Chiefs, the new NFL season has started in a similar fashion. As the world begins to return to normal following the global COVID-19 pandemic, with crowds flocking back into stadiums in their thousands, the teams already look raring to go and some are already making statements.
49ers finding their groove
San Francisco 49ers, defeated 2019-20 finalists look back to their best, after a tense 17-11 victory over the Philadelphia Eagles, last time out, showing mettle to grind out an ugly win, with Jauan Jennings registering an early touchdown to keep nerves at bay. There followed a great defensive performance, with the 49ers limiting coverage bursts from the Eagles who were restricted to half chances.
This made it two wins from two games from the west coast side, who were part of a highly entertaining offensive battle against the Detroit Lions, previously as they ran out 43-31 victors. Already, they look like Super Bowl contenders and Fred Warner and Jaquiski Tart look like they are going to be important in defense.
Raiders Rampage
AFL Conference West side, the Las Vegas Raiders are starting to finally look at home in their new stadium, having moved there permanently in January 2020 and they have 100 per cent record this season with two wins. Their maiden fixture yielded a narrow 33-27 victory over the Baltimore Ravens, in what was a nervy encounter, with the irrepressible duo of Joshua Jacobs and Darren Waller being key protagonists of an exciting showing for the neutrals.More of a composed encounter against Pittsburgh Steelers saw them run out 26-17 winners, with Carr once again pulling the strings to unlock the defense.
Broncos' brilliance
In the same division, another standout team who will have their eyes on a first Superbowl since their 2016 win over Carolina Panthers, is Denver Broncos who have been impressive in both offense and defense in the first two games, having also gone undefeated during pre-season. A 27-13 win over New York Giants saw Teddy Bridgewater being the star of the show, recording two touchdowns, while Melvin Gordon was also one to watch. They impressively followed this up with a 23-13 victory over Jacksonville Jaguars last time out, with Bridgewater collecting another two touchdowns - another Peyton Manning in the making?
All to play for in the NFC East
As yet, there are no standout teams in the NFC East, with three out of four in this segment each recording a win and a loss; the Giants being bottom of the pile with two defeats. Perhaps the last game for the Giants was unlucky, who incidentally played Washington Football Team, with the outcome 30-29 in the capital side's favor in what was a cagey, error-strewn battle throughout. Quarterback Taylor Heinicke carrying their water, recording two touchdowns and one interception was a key difference-maker. The Dallas Cowboys, in a similar nervy matchup, defeated the Los Angeles Chargers, running out 20-17 winners with running back Tony Pollard among the four players who recorded touchdowns. Meanwhile, despite a narrow loss against the 49ers, in their first game, the Eagles showed promise, defeating the Atlanta Falcons 32-6, 23-year-old quarterback, Jalen Hurts registering three downs, showing he has the potential to be a star this season.
Chiefs to perform again?
It was somewhat of a shock for the Kansas City Chiefs to lose the Superbowl last season, with many expecting a consecutive victory for the mid-west side. It looked like a promising start in their maiden bow, with a 33-29 win over the Cleveland Browns, though an agonising 36-35 loss over the Baltimore Ravens last time out has brought them back down to earth. Coach Andy Reid commented after the game, stating that turnovers punished them: "The guys played hard. The other group took advantage of the turnovers."
"It's a team effort, so when you have opportunities to tackle, you've got to tackle, and I don't think we did very well in that — the first half, in particular," he said. "We gave up a lot of yards there. You got guys in position, you got to make the tackle, you got to make the play."There are plenty of promising signs from these two battles, with star quarterback Patrick Mahomes scoring seven downs, while rapid wide receiver Tyreek Hill also recorded two impressive performances. Next up for the Chiefs is a face-off against the Chargers who will be looking to avenge their narrow 20-17 loss against the Cowboys.
Packers to pack another punch this time around?
Despite falling at the penultimate hurdle last season, losing to the Buccaneers - the eventual Superbowl winners, Green Bay Packers were humbled with an earth-shattering bang in their maiden run out over the New Orleans Saints, going down 38-3. It led to one of the most scathing interviews from Packers coach Matt LeFleur post-match who pulled no punches, pointing out major errors and even blaming himself: "Give the Saints all the credit in the world," said coach LaFleur post-game. "They came ready to play, absolutely embarrassed us. You can't do that against a well-coached and quality football team. Our guys are going to have to take a long look in the mirror. It starts with myself."Meanwhile, Packer's touchdown leader Aaron Rodgers was equally despondent: "I'll let him (LaFleur) use those words and I'll use, 'it's just one game,'"
"We played bad. I played bad. Offensively we didn't execute very well. One game. We've got 16 to go.
"We probably felt like we were going to go up and down the field on whoever they had out there. This is a good kick in the you-know-where to hopefully get us going in the right direction." Prior to the start of the season, the Packers were considered one of the favorites to go all of the way, this time around, which is why their next three fixtures are intriguing, with games against the Detroit Lions, 49ers and Steelers all coming up.
Who has impressed so far?
Although the season is still in its infancy, already we might have seen a couple of picks who could go all of the way this season. Certainly do not write off the Chiefs who on their day are one of the most electric forces in the NFL, especially with Mahomes and Hill dictating play.The 49ers could also be set for a promising season and the upcoming match-up against the Packers is definitely a mouthwatering prospect; the Packers certainly need a much-improved performance. Perhaps the most intriguing is going to be what happens with the Raiders and whether they can keep up their impressive form. Their next three games see them face the Dolphins, Chargers and Bears, after which, we will have a clearer picture as to whether they can mount a serious challenge. Though it really is all to play for and there are going to be more twists and turns to come over the next few weeks.