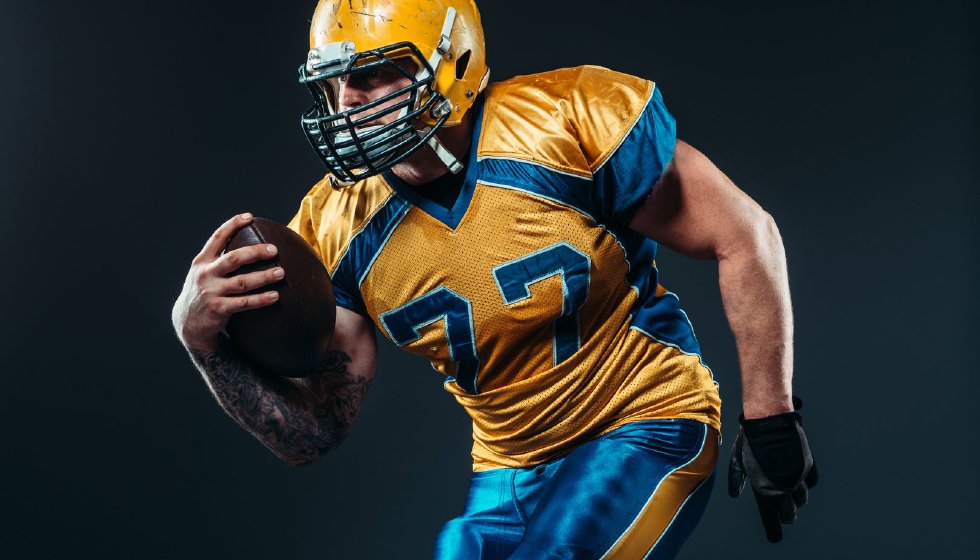 NFL week 1 prime-time preview
Week 1 of the NFL season is here, and the prime time matchups offer up some tasty viewing and betting opportunities. This will be a running column with the goal to get as many games right as possible. Betting lines are courtesy of PointsBet.
Thursday Night Football: Buffalo Bills at Los Angeles Rams (+2.5)
Last season's champions matchup with this year's pre-season favorites for what should be a fascinating fixture. With intriguing matchups all over the field, how the Bills and their much vaunted defense plan to defend triple crown dynamo Cooper Kupp tops my list. How Aaron Donald and Leonard Floyd contain (if that is possible) mercurial Josh Allen will be a close second. The last time we saw Buffalo they looked imperious in victory over the Patriots and in defeat by the Chiefs. They have made some changes to that great foundation, especially on the defensive side, none more splashy than former LA Rams' linebacker Von Miller.
The narrative of the offseason and various betting trends have crowned the Bills and Allen as the best in the AFC, a title they could very well achieve yet they still need to go out and prove that last season's playoff magic was not purely perfect timing and perfect opposition. The Rams are top of the NFL pyramid with a target on their back, add in some roster churn and a Matthew Stafford injury scare and it's easy to see why the Rams are the home underdog following their Super Bowl victory.
The Rams are 5-0 outright and against the spread (ATS) in gameweek 1 under Sean McVay. The Rams are the fifth reigning Super Bowl champions to be home underdogs in week 1, the previous four are 4-0 ATS with the last three (2018 Eagles, 2016 Broncos, 2002 Patriots) winning the game outright. This feels like a toss-up game, so I'm taking the Rams with the points.
Fivethirtyeight win probabilities: Bills 47%, Rams 53%
The pick: Rams (+2.5)
Sunday Night Football: Tampa Bay Buccaneers vs Dallas Cowboys (+2.5)
Two teams that have had a mixed pre-season with injuries and unexpected absences (Tom Brady) disrupting training camp. It's hard to make a solid argument before the season that the Cowboys have improved this offseason. Trading away Amari Cooper, cutting right tackle La'el Collins, losing Randy Gregory and Cedrick Wilson to free agency and losing left tackle Tyron Smith to injury are issues that will need to be addressed. Likewise injuries to Bucs offensive linemen Ryan Jensen and Aaron Stinnie are concerns, yet Tampa Bay has enough stars to paper over the cracks early. Two teams that will look to put down a marker that they belong in the playoff and Super Bowl discussion.
Since 2018, the Cowboys are 6-0 against the spread (ATS) as home underdogs, which is where they find themselves for gameweek 1. Tom Brady is 2-5-1 ATS in his past eight week 1 games, 1-10 ATS in his past 11 regular seasons prime-time games. Narrative favors the Bucs and historical trends favor the Cowboys. Take the points for the home underdog.
Fivethirtyeight win probabilities: Buccaneers 49%, Cowboys 51%
The pick: Cowboys (+2.5)
Monday Night Football: Denver Broncos vs Seattle Seahawks (+6.5)
One of the most highly anticipated storylines of the 2022 seasons kicks off on Week 1: Who's going to be proven right - the Seahawks or Russell Wilson? The game looks like a referendum on Russ' departure and why the Seahawks were willing to let their former franchise quarterback go. Most commentators have the Broncos as a playoff team (or at least competitive) and the Seahawks finishing last in the NFC West. This has all the hallmarks of being a wild and weird game, especially as Wilson attempts to navigate playing against the Seahawks fanbase for the first time.
The Seahawks are 17-7 as home underdogs under Pete Carroll, including 14-3 ATS when getting at least three points. Since 2009, week 1 home underdogs in prime-time games are 12-4 ATS. I think there is value in taking the points with the Seahawks to keep this game close.
Fivethirtyeight win probabilities: Broncos 57%, Seahawks 43%
The pick: Seahawks (+6.5)