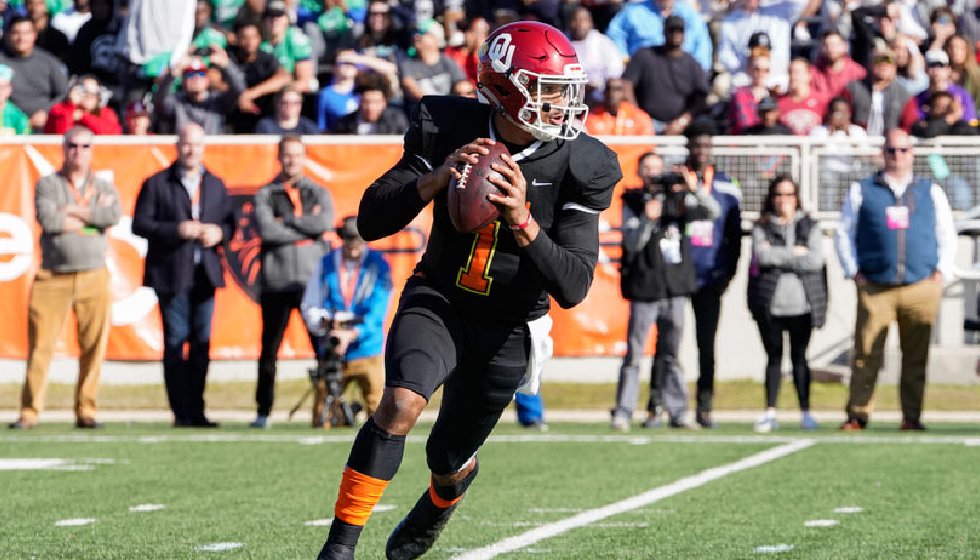 NFL Weekly Roundup: The 2020 Draft 
The NFL Draft took place this week, and it was undoubtedly a different sight than last year's proceedings. 2019 saw over 600,000 fans filling the streets of downtown Nashville for the 3-day spectacle. This year's lavish plans, however, were scrapped due to the pandemic, and instead, the NFL Draft was held virtually. The 2020's NFL Draft was no disappointment regardless of the circumstances. 
The Virtual Coming Together of Sports Fans 
The league was initially sceptical about the popularity of the NFL Draft in this format. Still, when 55 million fans tuned in over the 3 days and raised more than $6.7 million for coronavirus charities, it can't be denied that it was a success. The Draft-A-Thon money adds to the $100+ million the league has raised so far. 
The Drafts opening montage was a heartwarming and tear-jerking start to the draft. Players new and old thanked healthcare and frontline workers for their service. It was beautifully narrated by Super Bowl-winning quarterback Petan Manning. 
Fans got a glimpse into the normal lives of their idols. Plus, things were made even more wholesome as players shared moments of tearful joy with their families on screen.
Draft Winners 
As with any draft, there are always those teams that do better than others, and this year there are some very worthy teams that landed some big prospects. 
The Miami Dolphins entered with high figures with 14 picks and 3 in the first round. They landed some heavyweight players that will undoubtedly stir up the season. Potential franchise tag quarterback Tua Togavailoa, starting tackler Austin Jackson and a prospect cornerback Noah Igbinghene will form an unstoppable big-money trio. This rebuild is shaping up nicely for the Dolphins. 
The Minnesota Vikings remained just as focused on filling their gaps. Over the three days, they managed to address all of their primary needs, bagging Justin Jefferson to replace wide receiver Stefon Digs and a new cornerback in Jeff Gladney - two high prospect starters. Overall their picks left them with a lot of rookie contracts leaving more room for salary caps and a younger, more athletic team. 
Draft Losers 
The Green Bay Packers were the biggest shock, they left fans and starting quarterback Aaron Rodgers a little miffed. They picked quarterback Jordan Love, running back AJ Dillon and tight end Josiah Deguara with their first three picks. In a controversial decision, a move was made to trade up for Love on the 26th Pick. 
The decision has left Rodgers feeling uneasy about his future when his contract ends in 2023. No much needed wide receiver was drafted either, meaning his final years will be a challenge to get the team back to the Super Bowl.  
Stay With Us
The sporting world may still be in lockdown, but we're dedicated to bringing you the latest NFL news every week. Players might be out of the stadiums, but there is still plenty going on behind the scenes in preparation for the season to get underway. For more NFL news take a look
here
.