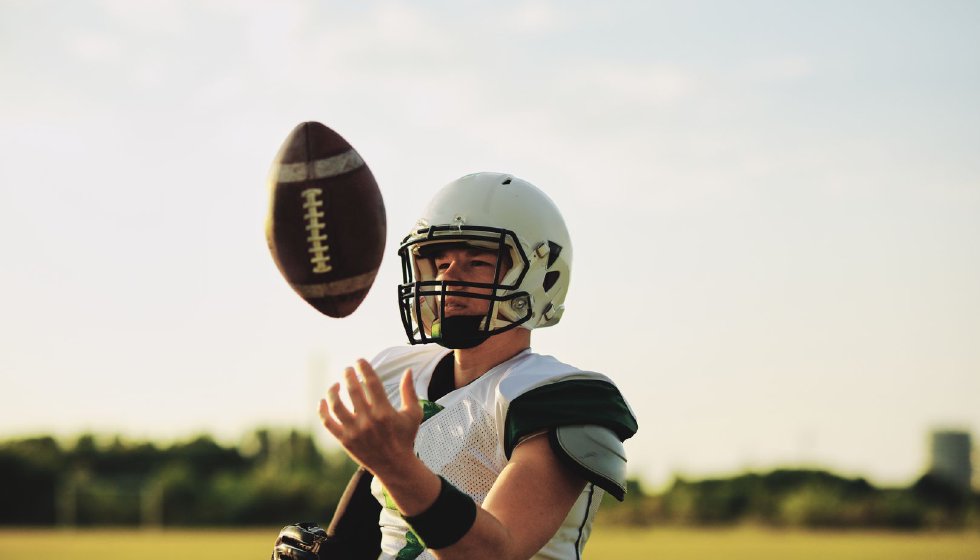 Quarterback offseason storylines
The completion of this year's NFL draft gives us a chance to look at some of the interesting quarterback situations as we head into the new season. It has been a season of significant player turnover and the environment for various quarterbacks has changed drastically. Marquee names have changed teams, young QB's are being given opportunities to shine and Tom Brady both retired and un-retired within the span of a month.
Tennessee Titans
On the surface it looks like the Titans took a step back, trading talented wide receiver AJ Brown for draft capital before drafting the equivalent of AJ Brown-lite type talent in Treylon Burks. Most interesting was Tennessee grabbing Liberty quarterback Malik Willis, who had been in the discussions as a first-round pick, in the third round.
The Titans were able to take a punt on a raw quarterback with terrific arm strength and mobility, although plenty of work needs to be done on his accuracy and footwork. The good news for Tennessee is that with starting quarterback Ryan Tannehill they can afford him time to develop in an organization that knows how to craft a winning team.
If the Titans believe that Willis is ready to take over the starting spot, Tannehill's contract has an easy opt-out for 2023. If the franchise believes Willis is ready, it can move on from Tannehill relatively pain free. I say relatively, as Ryan Tannahill made comments to the Nashville media that it's not his job to mentor Willis this season. It will be interesting to see how this dynamic shapes up over the course of the 2022/23 season.
Denver Broncos and Indianapolis Colts
I have grouped these two teams together as they feature two new quarterbacks who have moved from a worse to a better situation. The Colts shipped out the disappointing Wentz in favor of former Falcons QB Matt Ryan, and in one of the biggest offseason moves the Broncos added former Seahawks QB Russell Wilson to their talented lineup. These two teams will be looking to compete for Super Bowl 57 as they feature plenty of talent prior to the quarterback merry-go-round. Matt Ryan in particular is moving from a franchise that provided little to no protection last season to one that sits in the middle of the pack. The last time the Broncos had a quarterback with as much talent as Wilson was Peyton Manning in 2015.
Philadelphia Eagles and Miami Dolphins
These two teams gave up some draft capital in order to swing trades for star wide receivers, Tyreek Hill with the Dolphins and AJ Brown with the Eagles. The plan seems to be pretty simple for these two clubs: surround promising young quarterbacks Tua Tagovailoa and Jalen Hurts with all the tools to succeed. This year we will learn a lot about the direction of these organizations, both have had successful offseasons after finishing the end of last season strong.
These are two teams to follow in the futures betting market closely, both are around +3300 to win Super Bowl 57 at the time of writing. Excellent value.
New York Jets, New York Giants, Chicago Bears and Jacksonville Jaguars
These four teams feature young quarterbacks that needed help going into this offseason. The Jaguars started the free agency wide-receiver rollercoaster by inking Christian Kirk, before adding a selection of defensive players that is going to be needed in the stacked AFC. Will this be enough for former No.1 pick Trevor Lawrence?
The Jets and Giants accumulated plenty of draft capital and did everything they could to surround their young promising quarterbacks Zach Wilson and Daniel Jones. Both New York teams received pretty good grades on their picks and now it's up to the young QB's to repay the faith these franchises have placed in them.
The Chicago Bears are at an even earlier stage in their rebuilding process and unfortunately for Justin Fields he still doesn't have enough talent surrounding him for the Bears to be true contenders. Can the new management and coaching staff in Chicago get the best out of the talent they have? They are projected to have an easier schedule than many and reside in a weak-ish division while the Packers have yet to replace star WR Davante Adams.
Baltimore Ravens
After Derek Carr of the Oakland Raiders signed a three-year extension this offseason there is one quarterback that stands out as unsigned following the conclusion of the 2022/23 season. The 2019 NFL MVP Lamar Jackson remains on his rookie deal amidst protracted contract negotiations with the Ravens. Jackson is reported to be looking for a deal that would keep him in-line with other top quarterbacks, c. $40 million per season.
The Ravens may be uneasy about committing around $250 million in guaranteed money to a quarterback that derives so much value from his ability to run which leaves him more vulnerable to injury. Does Jackson want to stay in Baltimore long-term? General manager Eric DeCosta has met with Jackson several times over the past year to discuss a new deal, but the sides have yet to reach an agreement. Watch this space closely as the Ravens cannot afford to let this linger into the 2022/23 season.
Atlanta Falcons and San Francisco 49ers
The Falcons will feature one of the league's main quarterback competitions this preseason. Marcus Mariota signed a two-year deal in the offseason to act as a bridge to whoever comes next for the Falcons. That new era perhaps will belong to Desmond Ridder, who was selected by Atlanta in the third round of the 2022 NFL Draft. Ridder's game is built around speed and speedy decision-making, with shades of Mariota himself. The Falcons are most likely looking at another losing season in 2022, but with their pair of QB's, tight-end Kyle Pitts and first round pick WR Drake London the offense will be a lot of fun.
Another team that, currently, faces a quarterback competition are the 49ers who haven't found a trading partner for Jimmy Garoppolo. The 49ers want to give second-year QB Trey Lance the reins, having begun last year as the backup to Garoppolo and impressing coach Kyle Shanahan learning the 49ers offense. Trade partners for the quarterback became scarce after he underwent successful shoulder surgery in March that will keep him from throwing a football until July. Garoppolo's leadership qualities could keep him on the 49ers roster as the season approaches, Trey Lance is going to have to earn the starting quarterback spot.