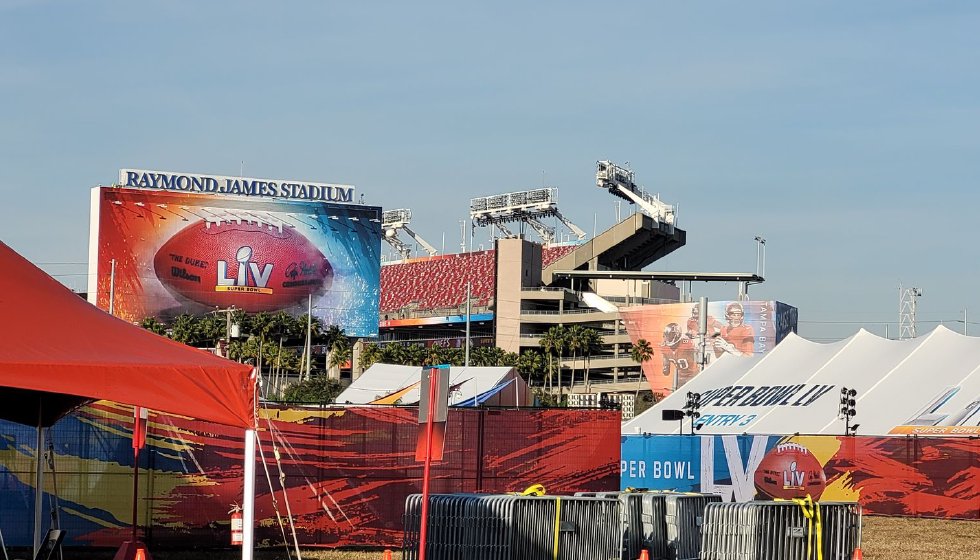 The Five Most Exciting Games to Look Forward To In The 2021 NFL Season
The NFL has implemented a new 17-game regular season format this season after franchise owners agreed to an enhanced schedule. That means football fans can look forward to 272 regular season games in total, and these are the top five to mark in your diary:
Tampa Bay Buccaneers at New England Patriots, October 3
It will be fascinating to see Tom Brady's long-awaited return to Foxborough. The 44-year-old quarterback took the bold decision to leave the Patriots last summer, but it paid dividends after he led the Bucs to glory at Super Bowl LV. Brady proved that he could thrive without Belichick, but the legendary Pats coach will be desperate to shut down the prodigal son. Actually, make that two prodigal sons, with Rob Gronkowski also set to return to New England for the first time since joining Brady in Florida. It has all the hallmarks of a classic game. The Bucs have a stronger roster, but Belichick has constructed some stunning defensive masterpieces in the past, and it will be exciting to see him try to contain Brady. We also want to see how the fans react to his return. Will they cheer him, or will they boo?
Kansas City Chiefs at Baltimore Ravens, September 19
Turn up the dial in Week 2, as Patrick Mahomes will come face-to-face with Lamar Jackson in an epic duel. These two young guns have redefined the QB position over the past few years. Mahomes has clearly had more success, winning the Super Bowl and an NFL MVP title, but Jackson remains a phenomenal talent, despite his struggles last season. This game should be thrilling on both sides of the ball, so it promises to be a classic. We also look forward to seeing Mahomes come up against Josh Allen and the Bills in Week 5.
Detroit Lions at Los Angeles Rams, October 24
A major QB swap saw Jared Goff move to Detroit and Matthew Stafford join the Rams in the offseason. Which team got the better end of that deal? We will find out in Week 7 when the teams lock horns at the SoFi Stadium. The Rams look vastly superior to the Lions as we approach the season. You only need to look at the NFC futures odds to see that Detroit is the rank outsider at +10000, whereas the Rams are leading contenders at +650 with various online sportsbooks. However, Goff will be determined to show his former employers what they are missing, so it should be a great game.
Green Bay Packers at Kansas City Chiefs, November 7
This could develop into a QB showdown for the ages. It pits 37-year-old reigning NFL MVP Aaron Rodgers, who is coming off arguably the greatest season ever witnessed, against a man 12 years his junior in Mahomes. Many commentators agree that they are the two best QBs in the business, and it will be exciting to see who prevails. Mahomes naturally brings more vitality and athleticism to proceedings, but Rodgers is as sharp as ever and he has the ability to destroy any opponent. These teams were the top seeds in their conferences this past January, and they are among the leading contenders for glory this time around, so this game could provide an indication as to where they both stand.
Cleveland Browns at Pittsburgh Steelers, January 3
This could be the final time in which veteran QB Ben Roethlisberger comes up against his old adversary, the Browns. The Steelers have dominated their divisional rivals during Big Ben's time at the franchise, but the Browns snapped a 17-game losing streak at Heinz Field by beating Pittsburgh in the playoffs back in January. The Steelers will be out for revenge, so this could prove to be a thrilling encounter.