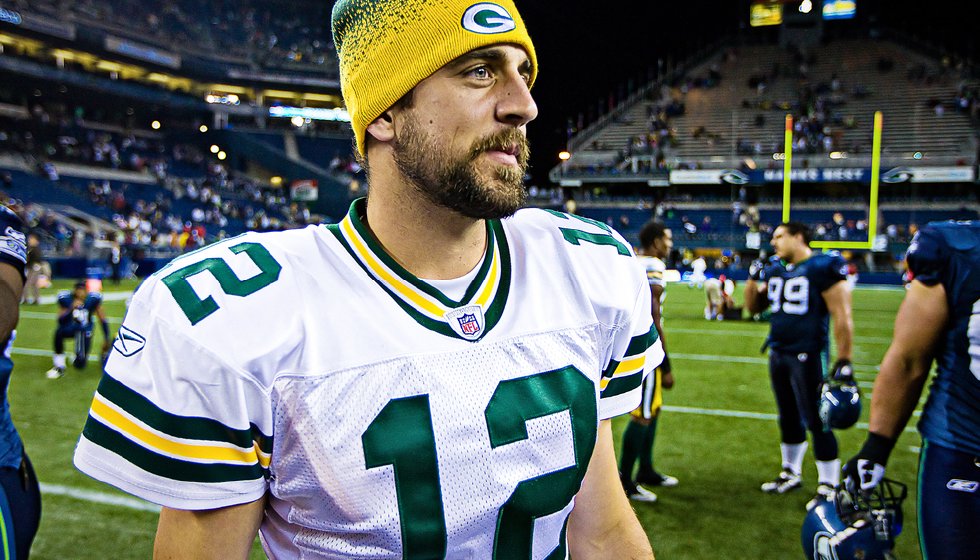 This Season's NFL MVP: Where Should You Put Your Money?
The NFL season is underway and in full swing after some crazy action in these opening weeks. Now we can start to think about where the teams will end up toward the end of the season and who will drive them there.
The early stats give us a good indication of who might end up as the MVP this season. Let's take a look at where you should put your money for the ultimate personal prize in the NFL. There is a long way to go, but some of these guys are setting themselves apart from the rest already.
Aaron Rodgers +250
Rodgers has started the season well for the Green Bay Packers and is the current favorite for the MVP award at the end of the season. Against the Raiders in Game week 3, he scored an incredible five touchdowns, put in 429 yards, and delivered an overall rating of 158.3. That took the 35-year-old Californian to 16 touchdowns for the season, which is impressive, to say the least.
If he can keep this level of performance for the rest of the NFL season, it will be a massive call to see the coveted MVP prize go to someone else. He will have stiff competition from the man next up on our list. We predict that the two-time winner will make it three this season.
Russell Wilson +300
The Seattle Seahawks will be more than happy with their Quarter-back so far this term. Wilson has been dominant, and that game against the Rams in week 5 will live long in the memory. The Ohioan put in a completion percentage of 73.9 in that game, scoring four touchdowns and rating at 151.8.
Wilson has never won the MVP award before and will fight hard this season to make that grade. He had a shocker against the Ravens, so he will need to avoid another performance like that. That rating of 65.2 hit his average hard, bringing him down to 115.5 for the season to date. He could surprise everyone and is our second pick for the prize.
Deshaun Watson +600
The Texans have benefited from the Watson effect so far this year in the NFL. His most notable performance came against the Falcons, where he racked up 426 yards, five touchdowns, and a rating of 158.3.
Watson is only 24 and his best years are still ahead of him. His consistency needs to improve if he wants to win the MVP, and this season it may be too much to expect. One thing that is certain is we will hear a lot more about this player in the future.
Christian McCaffrey +800
McCaffrey is the first player that is not a Quarter-back on our list, so his magic is of a different kind. He turns out for the Panthers and at 23 years of age, is one for the future. His receptions this season have been outstanding, and he puts in a rushing touchdown or two for his team.
So far, he has eight to his name, which reads very well alongside those 39 receptions. Whether it will be enough to take an MVP this season is a stretch, but he will be a player to keep your eye on in the future.
Lamar Jackson +900
Jackson has come into his second season, looking like the kind of player who will be around for years to come. The 22-year-old has been on form for the Ravens, and it is hard to see how he can be at this level already. There are one or two things he needs to work on, but he seems to have the consistency needed at this level.
His best performance was in the opening game against the Dolphins. Jackson scored five touchdowns and ended the game with a 158.3 rating. His form has dipped since, and avoiding terrible performances like the one against the Steelers is a must. We predict it's a little too soon for him to win the MVP.
Tom Brady +900
Brady may be in the swan song of his illustrious career in the NFL, but we can't write-off the three-time MVP winner from this season's awards. Playing for the Patriots means he has had a career full of success, and it is in no small part down to his ability. This season has been up and down for him, and the game he played against the Bills was not what we expect from him.
In that game, he ended up rating at 45.9 and didn't score. There is still a spark and desire for success, though, and Brady can still put in the kind of MVP performance he is famous for. A rating of 95.0 for the season and a return of thirteen passing touchdowns is still impressive. We predict that he will not add a 4th MVP to his list of honors.
Who's Our Best NFL MVP Pick?
That's the six players we predict will have a chance of taking the MVP prize at the end of the season. There is a long way to go, but barring any injuries, it looks like Aaron Rodgers will claim the prize for the third time.
Russell Wilson will be in the running and may even pip Rodgers. The other guys in the list could do it too, so be sure to revisit Bet Today USA for another edition of MVP predictions later this season.