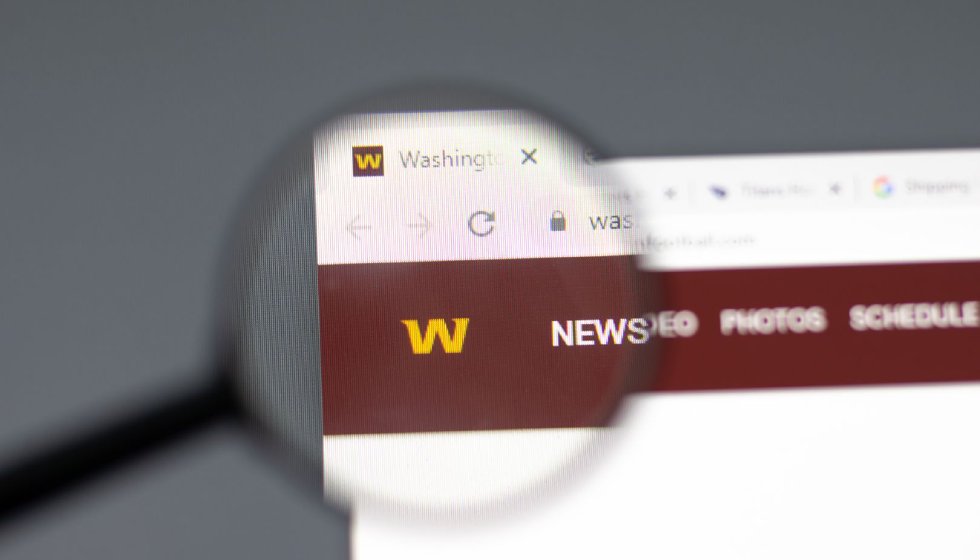 Washington Commanders: Washington Football Team Reveals New Name
The Washington Football Team will now be known as the Commanders after the franchise announced its new name Wednesday on Twitter and live on NBC's "Today" show.
Washington had played under the WFT moniker for the past two seasons after dropping its longtime nickname, the Redskins, in response to the national discussion over racial equality following the protests over the murder of George Floyd in 2020.
With elected officials in D.C.warning that there was "...no viable path, locally or federally, for the Washington football team to return to Washington, D.C., without first changing the team name" and the club's top sponsors including FedEx, Pepsi and Nikepromising to withdraw their agreements with Washington the time had come for change. The club adopted the temporary moniker - Washington Football Team - while it began the process to seek out a new identity.
The much anticipated announcement closes the team's 87-year chapter as the Redskins and marks the beginning of a new era, with the hope that Commanders both resonate with fans and reflect the nature of the Washington area, home to the federal government and every branch of the military.
Team president Jason Wright, who was hired a month after Washington discarded its old name and has remained the face of the process, promising to keep their classic burgundy and gold color scheme and ruling out anything with Native American ties or imagery. Despite consulting the fans for their suggestions, fan favorite Redwolves or Wolves were also ruled out of the final selection.
"It's a name befitting a 90-year old franchise," Wright said on NBC's Today. "It's something that broadly resonated with our fans and something that we believe embodies the values of service and leadership that really defines the DMV and this community."
The reception to the announcement has been mixed. On social media sarcastic jokes have already centered around the Washington Commies and their striking similarities in red/gold color scheme to the imagery of the Soviet Union. In time, the jokes will abate as the business of football takes over and success on the pitch takes precedent now that the renaming project is finally over.