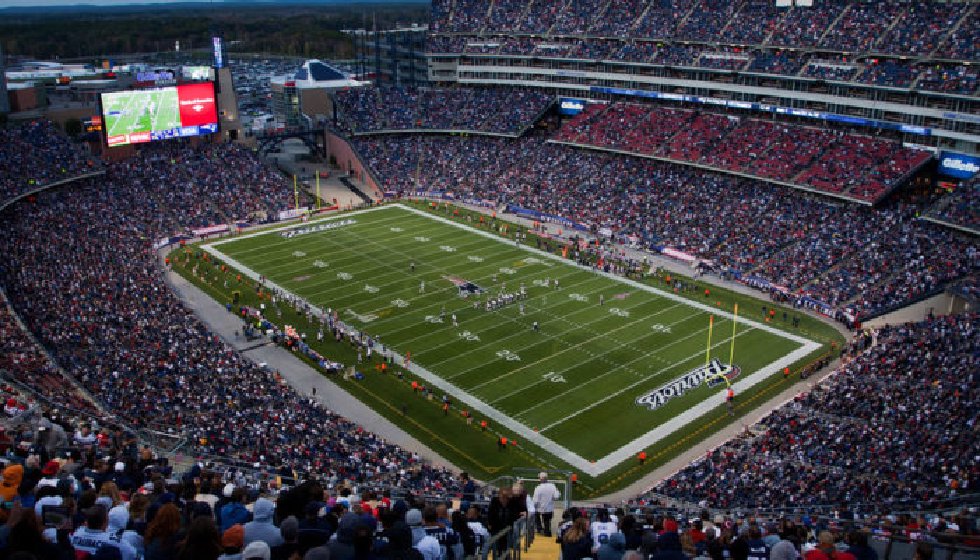 What Can We Expect in the Offseason and NFL 2020?
NFL has concluded with some explosive endings, and a lot of "what-the-heck-just happened" moments. The Ravens were topping the charts only to fall short of the Super Bowl spot. Kansas Chiefs had a consistent run through the season, but fans' expectations sure didn't go as far as them winning the Super Bowl.
Another shocking thing was when the Dolphins (yes, the Dolphins), crushed the NE Patriots along with their Super Bowl dreams. Those weren't the only hopes they crushed, though. With a favorite of +17 points, a lot of sensible bettors found it hard to deny such a gift. It turned out there were more who relied on New England's usual spread against the team.
All that being said, here's what might happen during NFL off Season and next season.
The Top Performers
All the overachieving teams, including Baltimore, Kansas City, and New Orleans, have huge expectations to uphold. Especially when they're top Super Bowl contenders for 2021 according to many NFL predictions. 
These guys will have some work to do during the NFL Offseason as other teams are bracing for the draft.
 

Kansas City Chiefs

. After the Super Bowl win, things are looking up for the Chiefs. Consider the lineup they have right now, including Patrick Mahomes, Tyreek Hill, and Sammy Watkins. They will be coming into the season with a lot of power. 
What the Chiefs might do is keep their first-round pick. An extension for Mahomes is mandatory. After that, they would want to get their hands on as many fresh and cheap newbies as they could. Another thing they might do is trade off Chris Jones. It doesn't look like Jones has any intention of staying, anyway. So, the best bet is to at least get something for it.
San Francisco 49ers

. Losing a Super Bowl is never easy to swallow. Losing the Super Bowl when you should have won would drive you nuts. The 49ers have some in-house work to do. One thing they might do is swap Jimmy Garoppolo for Tom Brady. 
From a strategic perspective, this may not make any sense. Garoppolo had an outstanding season - leading the team to a 13 - 3 record. Not to mention he is still under contract for three more years. Brady is still consistent for his age and might be a better 4th-quarter QB than Jimmy.
All that said, they could still trade him for financial reasons. Garoppolo wouldn't get paid a dollar out of his $30 million contract before April. Until then, the 49ers can trade him off and not have to pay him at all. It will be a hefty deal for the Patriots, but what better option do they have as Brady is moving on?
Baltimore Ravens

. Despite losing out on the last round, the Ravens finished the season really strong. They sure will pick up where they left off next season. What they might do to improve their pass rush line is sign Calais Campbell. He's one of the best in his position, with over 30 sacks in the past three seasons. Other than that, their first pick round may go to a wide receiver.
Free Agency and Draft
The Patriots and Tom Brady
New England needs to upgrade their offense. If they decide to keep Tom Brady, they'd have to improve the lineup around him. It would make more sense for them to let go of the quarterback and regroup. 
Jimmy Garppolo would be a great option if San Francisco decides to increase their budget. But that's probably not going to happen. They also have excellent options like wide receiver A.J Green and tight end Greg Olsen to consider.
Cam Newton to L.A Chargers
Who's better to replace Phillip Rivers than Cam Newton? Well, a few, but most teams are keeping their quarterbacks. That doesn't mean Cam is half bad. He needs a different environment and more suitable receivers. The Panthers clearly need a rebuild, anyhow, so this would be a good opportunity to save their budget.
Looking Forward
From now until the draft, the teams are holding their breaths for the first picks. This offSeason has some of the most interesting new free agents to date. Fans are looking forward to what the Patriots would do with Tom Brady. For the first time in years, the fearless quarterback has nowhere to go.
The Chiefs are feeling very cozy with what they got. Patrick Mahomes is looking at another fast season being probably the highest-paid player in the NFL. If the 49er decides to get off the salt and pay Garoppolo, the next playoff will look consistent with last season.