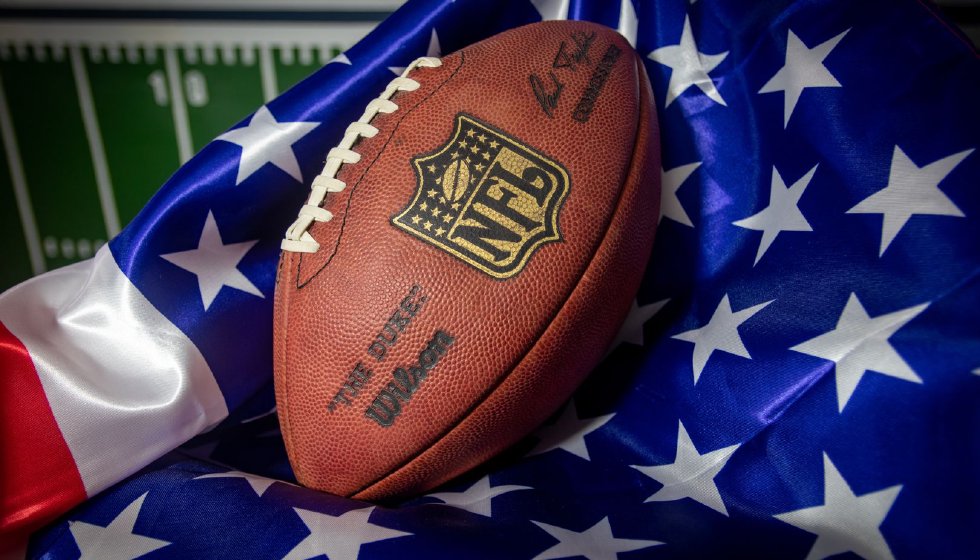 Winners and losers from Week 1 NFL
The return of the NFL brought plenty of close finishes and improbable drama, and everyone wants to rush to judgment, one way or another. Week 1 is a beautiful, binary time. You're either undefeated or winless and hope for a better season has not been squashed under the weight of injuries and poor performance, yet. Below are some of the storylines to emerge from the beginning of the NFL season.
Winners: Mahomes and the Chiefs offense
The Cardinals figured that Mahomes might struggle to create big plays without three-time All-Pro receiver Tyreek Hill who was traded to the Dolphins this offseason. Patrick Mahomes was blitzed on over half of his dropbacks (54%) for the first time in his career, as a response he threw a career-high 4 touchdowns vs the blitz, tied for most in a game since 2016.
Mahomes is the only qualified QB since 2018 to face a blitz rate under 24%, generating a +206.1 passing EPA against the blitz (more than double any other QB).
He finished the evening with five touchdowns for 360 yards, targeting 10 different receivers and looking exactly as good as they were with Hill. JuJu Smith-Schuster looks like a fantastic signing that is going to thrive in this offense as soon as he has acclimated. The Chiefs quieted doubters in one game, Kansas City is still an elite AFC team.
Winners: Justin Jefferson: the top offensive player in the NFC
It was a dream start for the Vikings as they defeated their division rivals Green Bay and placed a marker that they are a serious contending team in the NFC. Fantasy darling receiver Justin Jefferson ran wild through the Packers secondary, pulling down nine receptions for a career-best 184 yards and two touchdowns.
Jefferson averaged 4.0 yards of separation on his 11 targets, according to ESPN Stats & Info, and gained 138 of his receiving yards on plays when he had at least 3.0 yards of separation. On a 64-yard haul that set up a field goal in the second quarter, there was not a defender within 10 yards of him.
Jefferson now has 5 career games with 150 receiving yards. The only player with more 150-yard receiving games at age 23 or younger in NFL history? Randy Moss with 6.
The Vikings did a great job of working Jefferson open in a myriad of ways, reminiscent of the excellent job head coach O'Connell did scheming-open triple crown winner Cooper Kupp for the Rams last season. All signs point to a record year for one of the brightest stars in the NFL.
Losers: the NFC, who is actually going to be good?
The Packers stumbled out of the block and looked like there will be some growing pains post-Davante Adams; The Cowboys looked poor and will be without Dak Prescott for a little while after undergoing thumb surgery; the Rams appear to be suffering a Super Bowl hangover; the 49ers might need time to adjust to Trey Lance as starting quarterback; the Eagles allowed the Lions to score 35 points; the Cardinals were on the receiving end of a pummeling from the Chiefs.
Outside of the Tampa Bay Buccaneers all the other NFC 2021 playoff representatives looked poor on week 1 making the playoff picture decidedly murky. Who is going to be good? The Vikings look a good bet to improve, but who else? The road to the Super Bowl looks like it will be going through the AFC…
Losers: Patriots & Cowboys, QB injuries
On Sunday night the Dallas Cowboys were the only team in the NFL that didn't score a touchdown during week 1. They have lost through injuries or trades this offseason key players on their offensive line, defense and at wide receiver, and now they'll have to endure a stretch without their star quarterback who suffered a hand injury that will require surgery. This is all to say, things are looking bleak for the Dallas Cowboys.
The Cowboys scored just 3 points on Sunday night, their second fewest point total in a season opener in franchise history. The only other time the Cowboys scored fewer was a 28-0 loss in their 1989 season opener for Troy Aikman's NFL debut and Jimmy Johnson's head coaching debut.
The story of the offseason in New England was the offense under new coaches and play-callers and a second-year quarterback throwing to a collection of unproven receivers behind a suspect offensive line. Could they build upon last season without too much drop-off? The Dolphins took care of the Patriots 20-7, holding New England to 271 yards of total offense and forcing three turnovers in the process. They were ineffective and well-collared by the improved Dolphins defense, but the postgame news that Mac Jones injured his back doesn't bode well for the Patriots improving from ineffective. The Patriots did nothing on Sunday in Miami that will get people to stop questioning the disjointed mess of an offense.
Losers: Green Bay Packers receivers
Rodgers had a horrible time trying to find anyone to pass to against the Vikings, finishing the game with 195 passing yards, no touchdowns and an interception. No wideout topped the 37 yards rookie Romeo Doubs posted and Christian Watson's dropped would-be touchdown was the near-highlight. Consequently, Rodgers settled for an afternoon of disappointed scowls at his receivers and short dump-offs to his running backs and tight ends in the loss.
While five Packers receivers combined for just 120 yards on Sunday, former Packers wideout Davante Adams caught 10 passes for 141 yards and one touchdown on his Raiders debut. The comparison is stark and while we shouldn't overreact too much to one game, Sunday was a clear warning that Green Bay's margin for error on offense is now slimmer.
Winners: New head coaches, first wins!
Last year, there were seven new NFL head coaches, their teams went a combined 38-76-1 with only the Philadelphia Eagles making the playoffs. The 2022 intake however is off to a blistering start with head coaches posting a 6-3-1 record including some of the biggest upsets of the new weekend: Bears coach Matt Eberflus got off to a 1-0 start with a comeback win over the 49ers; Brain Daboll's NY Giants came from behind with a minute left against last year's top AFC seed, Tennessee Titans; Kevin O'Connell's Vikings knocked out the Packers in a realignment of the NFC North pecking order; the Dolphins under Mike McDaniel continued Miami's historcal trend of beating the New England Patriots.
Losers: Emergency long snappers
The Cincinnati Bengals experienced a cacophony of disasters on Sunday: Joe Burrow threw four interceptions (most in a single game of his NFL or college career) and was sacked seven times including a strip sack for a fifth Burrow turnover. Tee Higgins, a key member of an elite receiving corps, suffered a concussion and left the game in the first half.
Despite all the issues, the Bengals still had a good chance to beat the Steelers when the score was tied at 20 with two seconds left, however Evan McPherson's extra point was dramatically blocked by Steelers safety Minkah Fitzpatrick forcing overtime. The block was the result of the biggest issue that befell the Bengals on Sunday when their long snapper Clark Harris suffered a biceps injury and had to leave the game.
What ensued was pure chaos as NFL teams do not typically carry backup long snappers. If special teams snaps are just a little bit off it can seriously hamper a team's ability to kick or punt effectively. Which is what happened to Evan McPherson after the Bengals turned to tight end Mitchell Wilcox who has never snapped in an NFL game. McPherson missed the one-point conversion and an overtime field goal winning kick, two clear cut opportunities to notch a win against division rivals Pittsburgh.
Long snapper may be a niche position but it might be the one teams are least equipped to replace. They have one job in which they are very good at, and no-one realizes it until someone tries to fill in. The Bengals seemed to ride all their other issues on Sunday but they got blindsided by one that nobody prepares for.
Winners: Buffalo Bills, early Super Bowl favorites
Thursday night, Buffalo opened the 2022 NFL season by upsetting the defending Super Bowl champions Los Angeles Rams, 31-10.
The Bills are the 4th team in the last 50 seasons that have converted 90% of their 3rd downs (9 out of 10) in a game joining the 2021 Chiefs against the Eagles, 2008 Saints against the Lions and the 1978 Patriots against the Jets.
Josh Allen averaging 2.47 seconds on his passes was the second quickest release of his career.
The Bills defense sacked Matthew Stafford seven times on Thursday night, without blitzing on a single play. A pass rusher made contact with Stafforsd in under 3.5 seconds on four of them.
Allen's ability to evade pressure, efficiency on extended plays and threat to run all leads to positive results. Allen owns the most rushing yards, TDs, EPA on scramble runs, rushing yards over expected (RYOE) and first downs over expected (FDOE) in the NFL since 2018. His mobility is one of the key aspects to Josh Allen's play and elevates the entire Bills offense out of structure.