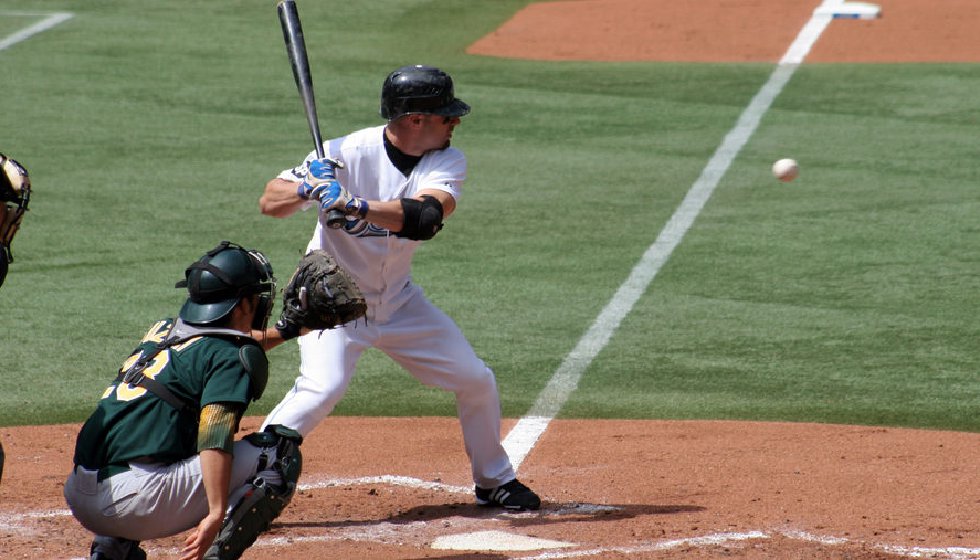 Handle Soars in July After MLB and NBA Return to Action
The return of baseball and basketball drove a 91% increase in New Jersey's sports betting handle during the month of July. A truncated MLB season began on July 23 and then the NBA made its long-awaited return in Orlando on July 30, whipping up a frenzy of wagering action. Garden State sportsbooks took $315.1 million in July, a 91% increase on June's $165 million and a 167% increase on May's $117.8 million.
Atlantic City casinos and retail sportsbooks began reopening on July 2 as lockdown measures were eased in the state, which experienced a large Covid-19 outbreak. July is normally a quiet month for US sportsbooks due to the dearth of action during the dog days of summer. Last year, New Jersey books reported a sports wagering handle of $251.3 million. The new figures from the New Jersey Division of Gaming Enforcement showed that the sports wagering handle increased 65.2% year-on-year in July 2020.
New Jersey's sports betting revenue for the month was $29,551,987, up 133.8% month-on-month from June 2020's $12,639,282, and up 65.2% year-on-year from July 2019's $17,884,790. That will give sports betting operators a much-needed boost after trading dwindled during the lockdown. The Meadowlands, which hosts FanDuel and PointsBet on its license, accounted for more than $14 million of the July handle. In second place was Resorts Digital, which hosts DraftKings, with around $8.2 million.
Those figures are impressive when you consider that MLB and NBA only returned towards the end of the month. The extended NHL playoffs began at the start of August, and football fans are now gearing up for the start of a new NFL season, so we can expect the sports betting handle to soar again in August and September. Online continues to dominate, accounting for $295.8 million of the $315.1 million handle, but bettors may feel more confident going to retail books if the virus retreats.
Gains in Indiana
There was also positive news for sportsbook operators in the state of Indiana. Sports bettors wagered $70.9 million in July, a 137.9% month-on-month increase compared to June's $29.8 million handle. It means that the total handle since Indiana legalized sports betting has smashed through the $1 billion barrier. Operators have brought in $84.9 million during that time, and the state has earned $8.1 million in tax revenue.
The $70.9 million represented Indiana's best monthly performance since March, when the lockdown began. DraftKings retained its crown in the Hoosier State, with FanDuel taking the runner-up spot. Those heavyweights combined for more than $58.5 million of the total $70.9 million via their respective partnerships with Ameristar East Chicago and Blue Chip Casino, according to the Indiana Gaming Commission's monthly report.
Morgan Stanley analyst Thomas Allen tipped DraftKings, which trades under the DKNG ticker on the NASDAQ, to gain from improved trading conditions for US sportsbooks. "We highlight DKNG as the clearest beneficiary of the strong iGaming and sports betting results given it is a near pure play on these markets," he said, adding that wagering volumes were strong for golf, UFC and the Nathan's Fourth of July Hot Dog Eating Contest. DKNG shares increased 5% after the New Jersey sports betting handle figures were released.
Marquee Conferences Postpone Football Seasons
Amid the optimism, there was some cause for alarm after the Big Ten and the Pac-12 postponed their college football seasons before they started. Sportsbooks are already reeling from the cancelation of March Madness, so the news represented a blow. The New York Times said the decision "extended the greatest crisis in the history of college athletics, a multibillion-dollar industry that depends heavily on football to underwrite lower-profile sports and which provides universities with a national profile they use to recruit students and attract donations".
The Big Ten and the Pac-12 are two of the five powerhouse leagues in college football. They have not officially canceled their seasons, but they have been postponed to the spring and they may not take place at all. It could disrupt the flow of more than $1 billion from advertising revenue that Disney, which owns ESPN and ABC via its Fox subsidiary, was counting on. It also threatens to wipe out a major revenue stream for the sports betting sector. Some states forbid wagering on collegiate football, but most states with legal sports wagering permit it, as they know how popular it is.
The Big 12, Southeastern and Atlantic Coast Conference leagues are still set to take place as scheduled this fall. "Reasonable people can disagree on it, and the Pac-12 and the Big Ten are seeing much of the same information that we're seeing," said Bob Bowlsby, the Big 12 commissioner, after his league released its football schedule on Wednesday morning. "But our board believes in our scientists and has come to a conclusion that's different, and so have the leadership of the SEC and the A.C.C."
William Hill on the Expansion Trail
William Hill US chief executive Joe Asher said he is wary of the college football season being in jeopardy after the conferences said they would delay playing until spring. However, William Hill continues to make intriguing moves as it bids to nail down a market-leading position in the US sports betting industry. It is the clear leader in Nevada, and its dominance could grow by the end of the month if the Nevada Gaming Commission approves a new recommendation from the state's Gaming Control Board.
The board voted unanimously to recommend William Hill PLC and its subsidiaries take over sportsbooks operated by CG Technology at six Southern Nevada properties. The NGC will have the final say on August 27. William Hill hit the ground running in Nevada, and it is now expanded across the country. It will manage all sports betting operations at Caesars and Eldorado properties across the country, following the merger of the two casino heavyweights, but it is keen to consolidate its position in the Silver State too.