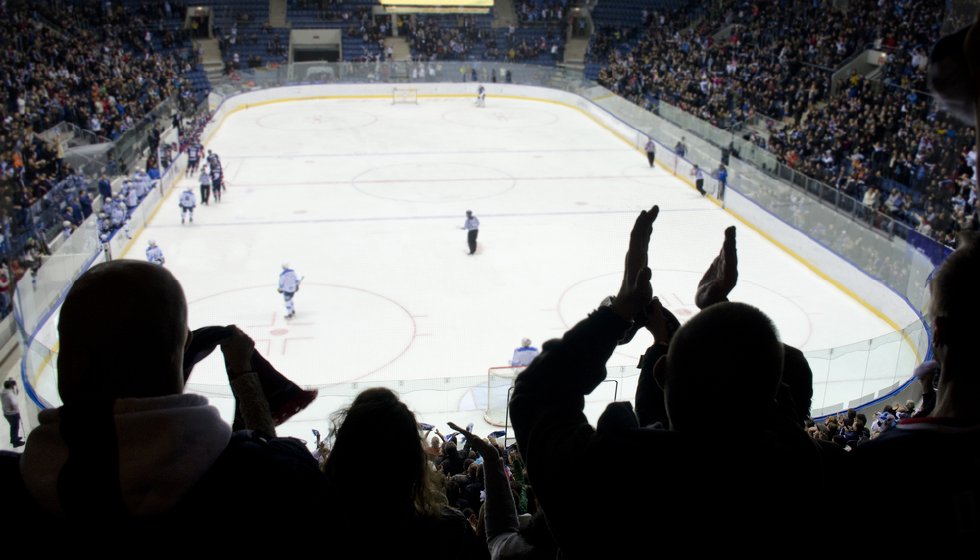 NHL Predictions, News & Tips - Friday October 18
NHL Predictions, News & Tips - Friday October 18
The season is well underway in the NHL, and there have been some top games for us all to enjoy so far. This Friday is shaping up to be a classic, and the level of excitement for these games is palpable. We have selected four of the games to preview for you, and as always, we will give you our prediction for the outcome. So what games do we have in store for you?
First up on our list is Colorado Avalanche, as they travel to Florida to face the Panthers. Next, we have the Penguins who play host to the Dallas Stars at the PPG Paints Arena. The third stop this week is the Hurricanes as they visit the Ducks in Anaheim. Last, but by no means least, is the Red Wings who will pay a visit to the Oilers in Edmonton.
Time for the games in detail.
Colorado Avalanche at Florida Panthers
The Avalanche are top of the Central Division in the Eastern Conference after five wins and one defeat. That defeat came in the last game away from home at the Penguins, where they went down by three goals to two. They can count themselves a little unlucky, and they come into this game with every chance of another victory. Losing in overtime embarrassingly is not something they will want to make a habit of.
The Panthers find themselves down in 6th position in the Atlantic Division. They have two wins and four defeats, and two of those losses came in overtime, which is not good news. They looked more like their old selves when they beat the Devils 6-4 and will be looking to build on that performance in this game. It was a gutsy performance coming back from three goals down to win.
Prediction: Avalanche 4-2 Panthers
Dallas Stars at Pittsburgh Penguins
The Stars are sitting second bottom in the Central Division of the Western Conference, and what is more worrying is that they have played two games more than every other team apart from the Jets. They are on a four-game losing streak, but there was some hope last time out after the narrowest of 3-2 defeats against the Blue Jackets. It's encouraging, but they need to improve fast, and there are still too many questions about Rhett Gardner's NHL pedigree.
The Penguins are 2nd in the Metropolitan Division after taking wins from five of their seven opening games. They completely dominated the Jets and squeezed in an overtime win out of the Avalanche last time out. Brandon Tanev's form has been a joy to behold so far. The Penguins will be hoping the freak spider-bite injury to Alex Galchenyuk is not as severe as first thought.
Prediction: Stars 1-5 Penguins
Carolina Hurricanes at Anaheim Ducks
The Hurricanes have been super intense in their opening eight games. They have won six and lost two so far, and they lead the Metropolitan Division at this stage. Last time out against the Sharks, they had a blip and went down by five goals to two, but they will be more than ready for this visit to the Ducks. They will be happy they don't have to face three-goal man Evander Kane for a little while, though.
The Ducks are flying high in the Pacific Division after seven games and are up in second place. They have put in five winning performances so far and suffered only two defeats. Last time out, they overpowered the Sabres by five goals to two and are in hot pursuit of the Oilers at the top. Nick Ritchie picked up a fine after that game for a late hit on Vladamir Sobotka, but it happens, particularly with the highly physical style of play this team adopts.
Prediction: Hurricanes 4-3 Ducks
Detroit Red Wings at Edmonton Oilers
The Red Wings are mid-table after three wins and three defeats in what has been an average start to this years NHL campaign. In the last two games, they have not been anywhere near the expected level, shipping five goals in each. They need to make a few changes to their top line if they want to improve their scoring too. The Red Wings have some serious work to do to save their season already.
The Oilers are top of the Pacific Division, winning six out of their seven games played. They have been scoring freely but also conceding a fair share of goals at the back. Last time out, they beat the Flyers 6-3, and their one defeat of the season came in the previous game at the hands of the Blackhawks. Connor McDavid is on fire, and the Red Wings will not be looking forward to facing him this Friday.
Prediction: Red Wings 1-6 Oilers
Face-Off
That's all we have for you this time, NHL fans. This Friday is going to be action-packed and full of hard-hitting hockey. There is always a surprise or two, but we are confident we have you covered with our predictions. Keep an eye on the odds at BetTodayUsa as the games approach and see what value you can find in the games coming up. As always, make sure you have fun and bet responsibly. It's the weekend NHL fans.
Find out more about how to bet on NHL at our hocking betting guide!