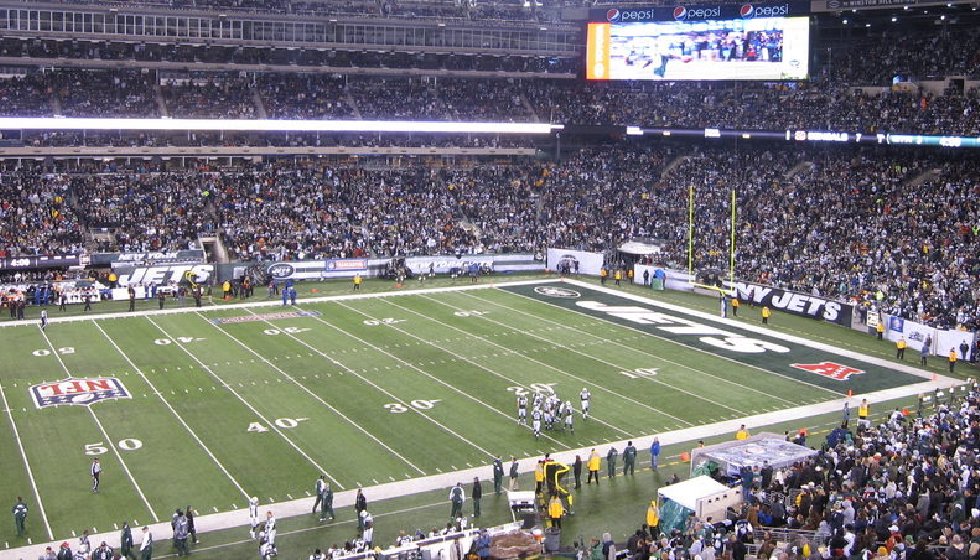 Illinois Sports Betting Industry Gathers Pace
The Illinois sports betting market gathered pace when William Hill and DraftKings both unveiled glistening new retail sportsbooks this week. William Hill became the third operator to go live in the state when it opened the book at Grand Victoria Casino Elgin, a Caesars-owned property 40 miles outside of Chicago, on Monday. It was the first Illinois sportsbook to launch since the Covid-19 pandemic forced a statewide lockdown back in March. The rebranded DraftKings at Casino Queen in East St. Louis then threw open its doors on Wednesday afternoon.
The DraftKings app is now also available for sports fans across Illinois to download. It is just the second online sportsbook in the state, following BetRivers. However, its reach will be limited, as state law requires bettors to visit the casino and complete in-person registration before they can use the app. The casino is 300 miles south of Chicago, so it is difficult to imagine many sports fans making the long drive to East St. Louis simply to register for the DraftKings app.
Gov. J.B. Pritzker temporarily lifted the need for in-person registration in June, when the coronavirus crisis still had everyone in lockdown. Rush Street Gaming swiftly took advantage of the decision by launching its BetRivers app and signing up thousands of customers. However, Prtizker decided against renewing the decree in late July, meaning in-person registration is now required once again. The first online-only sports betting licenses will not become available until September 2021, so in-person registration will be needed until then. That will make it difficult for Illinois' online sportsbooks to gain much traction in the next 12 months.
Skating Around the Penalty Box
DraftKings will simply be pleased that it has managed to launch in Illinois. The state-imposed an 18-month "penalty box" clause on DraftKings and FanDuel when it legalized sports betting. It was designed as a punishment after they offered daily fantasy sports in Illinois when DFS was technically illegal. They should not have been able to launch until late 2021. However, DraftKings has managed to skate around the penalty box by launching a partnership with Casino Queen.
"Illinois is home to some of the most passionate sports fans and most iconic sports teams in the entire country," said Jason Robins, DraftKings Co-founder, Chairman and CEO. "DraftKings' dedication to innovation and providing customers with a premier sports betting experience has made our app the top-rated option and we can't wait for fans in Illinois to discover why."
DraftKings recently merged with white-label sportsbook provider SBTech and a special purpose acquisition company. It has a strong cash balance as it seeks to carve out a market-leading position in the US sports betting market. It expects to build up a strong base in East St. Louis, which is just a short drive from downtown St. Louis, Missouri, in the St. Louis metro area. "We are excited to bring sports betting to Illinois and the St. Louis community," said Terry Downey, President, DraftKings at Casino Queen. "The marriage of two iconic brands promises to create an unforgettable experience that can only be found at DraftKings at Casino Queen. Fans will come to love the service, passion and innovation now available in our state."
An Elevated Experience
William Hill will only operate a retail sportsbook for now at Grand Victoria Casino Elgin. It also stands a good chance of becoming the market leader in the US, as it has dominated Nevada for decades and it will now manage all sports betting operations at Caesars and Eldorado properties across the country, following the merger of the two casino heavyweights. "Partnering with the country's leading sports betting operator allows us to offer our customers an elevated experience that features industry-leading wagering and technology," said Bill Gustafson, senior vice president at Grand Victoria Casino.
The new William Hill sportsbook is open seven days a week, from 10am to 10pm. "Grand Victoria Casino is located just outside of Chicago – where some of the most passionate sports fans in the country live," said David Grolman, president of retail Operations for William Hill. "I'm looking forward to seeing the community come together to watch their favorite teams as we welcome back the return of our favorite professional sports. This will be our first sportsbook in the state of Illinois and allows us to continue to expand our relationship with Caesars Entertainment properties across the country."
Developments in Washington, D.C.
William Hill has also launched a temporary retail sportsbook at Capital One Arena in Washington, D.C. It should enjoy a roaring trade when the country returns to a semblance of normality, as the Washington Capitals and Washington Wizards play their home games at the Capital One Arena. Right now both teams are playing in bio-secure bubbles, with the Wizards in Orlando to complete the NBA season and the Caps up in Toronto for the Stanley Cup playoffs. The FanDuel retail sportsbook at the Meadowlands in New Jersey – home of the New York Giants and New York Jets – has been among the top-performing retail books in the country, and William Hill will hope for a similar level of success.
The news could also provide relief for anyone that wants to enjoy safe, legal sports wagering in the nation's capital. Until William Hill launched they were stuck with GambetDC, a D.C. Lottery sports betting platform powered by Intralot. That platform has been the source of much controversy after Intralot won a no-bid monopoly to run online sports betting in the District amid allegations of corruption. Bettors have complained about the frustrating sign-up process, while the quality of odds on offer has left a lot to be desired. GambetDC has offered uncompetitive lines across the board, which is unlikely to stop people using illegal, offshore sportsbooks.
Now they have another option. William Hill is using ticket windows at the Capital One Arena to take sports bets, along with betting kiosks. Travelling to the stadium is less convenient than using the GambetDC app, but bettors might be swayed if they can enjoy more competitive odds at the new William Hill sportsbook.