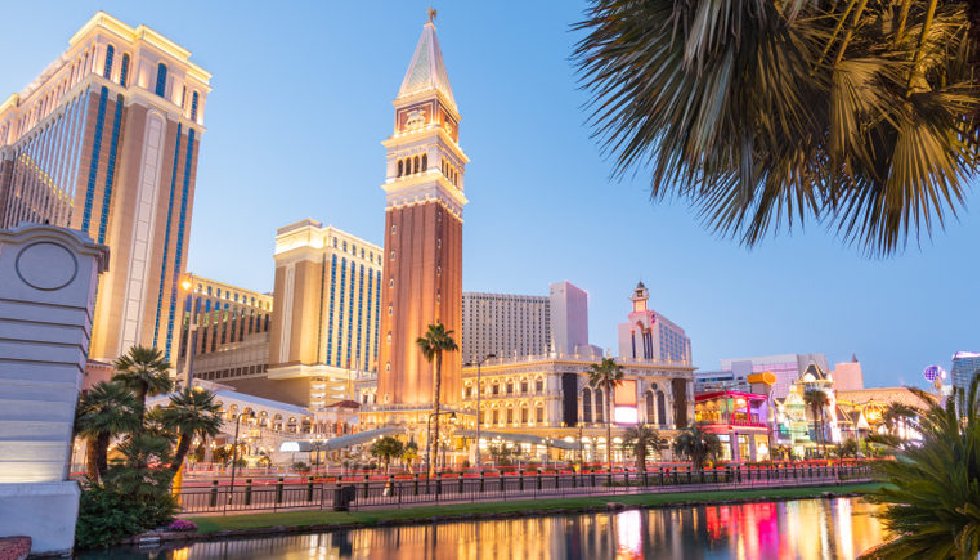 Industry Poised for Record Month After Nevada Rallies
Nevada sportsbooks made a flying start to 2021 by handling $646.5 million during a busy January trading period. It was the first time the Silver State's January handle has gone past the $600 million mark, and it came close to breaking the state record of $660 million set in October 2020. Sportsbooks held $52.4 million, which made it the second-highest month for revenue in Nevada's history.
That will provide the industry with a welcome boost after a disappointing December. The number of people visiting Las Vegas plummeted to a seven-month low in December due to Covid-19 related travel restrictions, and the sports wagering handle suffered. However, analysts believe the only way is up from here. "We think trends in Las Vegas have likely bottomed and should inflect upwards," said Joe Greff, a gaming industry analyst.
Renewed Optimism
Visitor volume increased by 3.8% month-on-month to reach 1.3 million in January, giving the industry a slight boost. It was still 63.5% down on January 2020, as key trade shows CES, World of Concrete and SHOT were called off, but there is a sense of renewed optimism in the state after the sports betting handle went past $600 million for just the fourth time in history. Just 56.3% of that handle was placed online, compared to 92.5% in New Jersey and 94.3% in Pennsylvania, showing how reliant Nevada is on tourists visiting brick and mortar sportsbooks.
Basketball was the biggest draw. Bettors wagers $293.1 million on basketball, $288.3 million on football and $23.8 million on hockey, while the "other" category – which features sports like tennis, soccer, boxing and MMA – amounted to $37.2 million.
It means that Nevada clings onto its status as the second-largest state for sports betting. Sportsbooks in New Jersey handled $958.7 million and won $82.6 million in January, so the Garden State is now the undisputed heavyweight champion. Pennsylvania was third, with a handle of $615.3 million and revenue of $33.9 million in January. FanDuel and DraftKings are the top two sportsbooks in both states, but BetMGM is continually increasing market share.
 Table Tennis Boosts Colorado
January is now likely to be the first month in which the total U.S. sports betting handle broke through the $4 billion barrier. Colorado sportsbooks handled $326.9 million in January, with 97% of those wagers placed online, according to a new state report. It was the largest handle since the state launched legal sports betting last year.
Pro basketball was the most popular sport in the Mile High State, with a handle of $88.4 million. Football was next, with $75 million, followed by NCAA basketball at $39.9 million. It is interesting to note that table tennis was the next most popular sport, ahead of ice hockey, MMA, tennis and golf. Table tennis came into the spotlight during the early stages of the Covid-19 pandemic, as most other sports were abandoned, and its popularity has clearly endured in Colorado.
Sportsbooks in Colorado held onto revenue of  $22.7 million in January. Its $326.9 million handle leaves it in fifth place, behind New Jersey, Nevada, Pennsylvania and Indiana, which took a record $348.2 million in January. Colorado is likely to drop down to sixth place when Illinois reports its January figures. The overall handle for the country now stands at more than $3.7 billion for January, and Illinois should push it past $4 billion.
Florida Takes Another Swing at Legalization
That figure could increase dramatically in future if the largest states join the legal sports betting party. Sports wagering remains illegal in California, Texas and Florida, while New York only permits legal sports betting at a few upstate retail sportsbooks. However, legalization efforts are underway in all four states.
Republican Rep. Chip LaMarca and Democratic Rep. Anika Omphroy joined forces this week for a bipartisan proposal to legalize sports betting in Florida. Lawmakers are keen to make up budget shortfalls caused by the Covid-19 pandemic, and they see legal sports wagering as an enticing opportunity. "As we grapple with a tough budget year and as many good programs are facing deep cuts, it's time Florida gets innovative when it comes to keeping dollars in our state," said LaMarca.
"Right now, Floridians are sending millions of dollars out of the state every year, mostly overseas to foreign countries, because Florida has failed to bring legal sports wagering to our state. We have an opportunity to keep that money here in Florida. Allowing online and retail sports betting to operate legally translates into millions in revenue. That's money from Floridians that should be invested in Florida."
The Sports and Tourism Capital of America
The proposal would permit sports betting at tribal properties, casinos, pari-mutuel facilities, and pro sports venues. Those facilities would also be allowed to create a sports betting website and app. The plan is to charge operators an upfront fee of $7.5 million and a $1 million annual renewal fee. It sounds steep, but operators were prepared to pay large fees in Pennsylvania, and the market in Florida could prove more lucrative.
La Marca is sponsoring two bills that would implement sports betting policy and licensing, while Omphroy has introduced legislation concerning the tax structure. "It is a privilege to file one of the three required pieces of legislation to bring legal sports wagering to Florida with Rep. LaMarca," said Omphroy. "We need to boost our tourism and fill budget gaps for things like education and workforce training. Sports wagering can provide the funds that we are currently leaving on the table."
La Marca said that Gov. Ron DeSantis is on board. "Gov. DeSantis has made it a priority to make Florida the destination sports and tourism capital of America," he said. "Floridians and visitors alike demand entertainment choices. I look forward to working with all interested parties in the Legislature on a bill that makes Florida a major player in the online and retail sports wagering industry to help fill budget shortfalls. Bottom line? Safe and regulated domestic sports wagering is an industry Florida deserves."