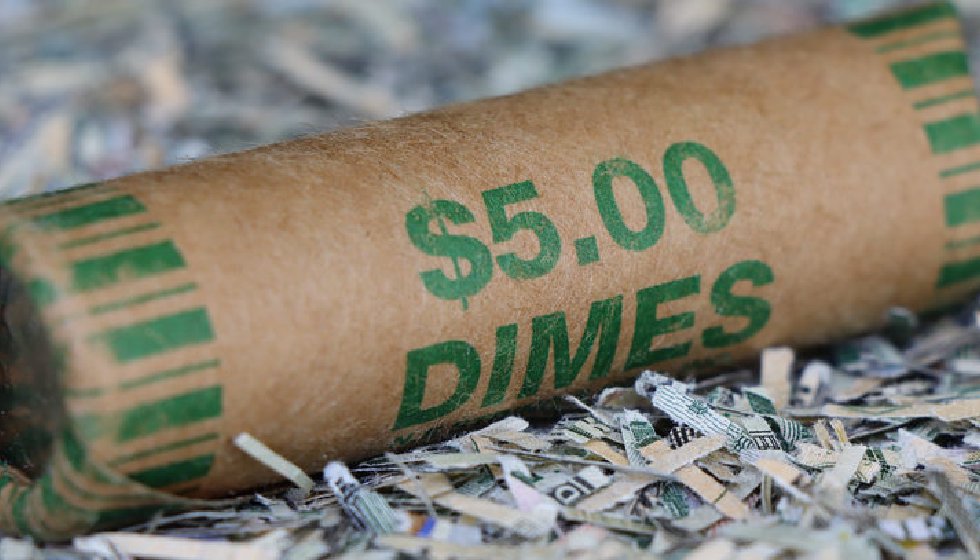 Legal Sportsbooks Boosted by 5Dimes Exiting US Market
Legal sportsbooks across the United States gained a huge boost this week when popular offshore site 5Dimes announced it would exit the market. The Costa Rica-based sportsbook primarily targeted American bettors with attractive bonuses and reduced juice lines on spreads and totals. This week players were told that they must transfer their account balances out of 5Dimes and sister site SportBet by September 25, while futures wagers were voided. The firm said it is planning to launch "new operations with a fresh start", suggesting it will try to muscle into the legal US sports betting sector.
5Dimes was established in 2000 and it carved out a reputation for offering attractive -105 lines on either side of the spread or totals. It boasted a large database of American customers, and many have reacted with shock and sadness to the news. Several offshore sites were scams, but 5Dimes had a long history of treating players fairly and paying out on time. That helped it gain a stellar reputation among bettors, along with the likes of Bovada, BetOnline and Bookmaker. However, these sportsbooks operate in a legal gray area.
5Dimes did not have a license to operate in the United States, but it was able to welcome American sports bettors without paying taxes or licensing fees. Offshore books have felt the heat in states like New Jersey, which have legalized sports wagering since the Supreme Court struck down PASPA in 2018. The New Jersey Division of Gaming Enforcement launched a crackdown on offshore operators, which caused BetOnline and Bookmaker to beat a swift retreat from the Garden State. The DGE also forced affiliate site OddsShark to leave New Jersey because it promoted legal sportsbooks alongside "illegal platforms such as Bovada, BetOnline and 5Dimes".
A Temporary Suspension
The writing was on the wall for 5Dimes and it took drastic action this week. "5Dimes is excited to announce that it is embarking on a new business venture," it said in a statement. "With the evolving legal landscape in the United States, we want to take advantage of the opportunity to offer an improved online sports betting experience to our many US customers. In order to do this, we need to temporarily suspend our service of the US market so that we can launch our new operations with a fresh start."
This is a big deal for legal sportsbooks that have launched across the United States in the wake of PASPA being struck down. They have struggled to compete with the generous lines and bonuses on offer at offshore sites like 5Dimes, which has made it difficult for them to gain market share. For example, operators in Pennsylvania must pay a $10 million licensing fee and a 36% tax. They must factor those fees and taxes into their operations, which prevents them from offering the sort of attractive odds you might find at offshore sites. The likes of 5Dimes and BetOnline do not pay licensing fees and taxes, so they can undercut legal operators in the US.
It might seem like bad news for sports bettors, who naturally want the most attractive odds and the best bonuses available. However, in the long term it is advisable to stick with legal, licensed operators that fall under the jurisdiction of regulators like the New Jersey DGE, the Nevada Gaming Control Board and the Pennsylvania Gaming Control Board. After all, those operators are accountable to lawmakers in the United States, whereas a site like 5Dimes can just cancel futures bets and cease operations at the drop of a hat.
What Next for 5Dimes?
Some bettors are furious with 5Dimes for cancelling futures wagers this week. The NBA playoffs are raging on, and some long-term customers stood to earn a substantial profit on the outcome, but they are now left in the lurch. However, some customers have been able to transfer their accounts over to a site called Betanysports.eu, which looks very similar to the 5Dimes platform. Customer service agents at 5Dimes insisted there is no relationship between 5Dimes and Betanysports.eu, but Betanysports.eu has certainly been part of the 5Dimes Group, along with SportBet, VietBet and various other sites.
Market analysts believe 5Dimes could be pursuing a similar strategy to Amaya, which previously controlled PokerStars. It accepted offshore wagers, but then paid a settlement to the Department of Justice and sold assets to a third party. PokerStars ended up forming part of The Stars Group in Canada, which FanDuel owner Flutter Entertainment eventually purchased in a $6 billion deal. However, some members of the Twitterati were skeptical. "The irony is that the sum total of their assets is worth about...5Dimes," said one. "Seriously. Bad software. Stale tech. Aging customer base. Poor brand. They'll go the path of TheGreek (a once popular offshore sportsbook that is now defunct) rather than the path of PokerStars."
Can 5Dimes Crack the Legal US Market?
It would certainly be difficult for 5Dimes to carve out a share of the legal market in the US. Its key attributes were the reduced juice lines and bonuses it offered, along with the fact that it actually paid customers their winnings, which could not be said of many offshore sites. However, it does not stack up against the likes of FanDuel, DraftKings, William Hill, Bet365 and 888 Sport in terms of software, market coverage and user experience. It is hard to imagine 5Dimes being able to offer such competitive odds and bonuses if it had to pay license fees and taxes in the US – 5Dimes would become a misnomer if it could not offer -105 lines – which could see it struggle to compete with established operators like Flutter, William Hill and DraftKings.
5Dimes can still be accessed in certain markets, but it is largely unknown outside of the United States. It claims that the current situation is only a temporary measure. "We are relaunching the company into a better one for our customers, and to do it properly, we need to suspend service to U.S. customers, but it is only temporary," said the firm. Its database should be valuable, but the brand itself may fall by the wayside.
The legal operators in the US should see this as a great result. 5Dimes was arguably the offshore sportsbook that gave them the greatest headache due to its reduced juice lines. Very few offshore operators now offer nickel lines. Heritage Sports recently transferred its reduced juice model over to a new brand, Bet105, while Pinnacle offers really competitive lines across the board, but most offshore books now charge the full vigorish at -110, which legal operators in the US should be able to compete with. 5Dimes' decision to exit the market could inspire the likes of Bovada, BetOnline and Bookmaker to follow suit, which would represent a significant shot in the arm to licensed, regulated sportsbooks.