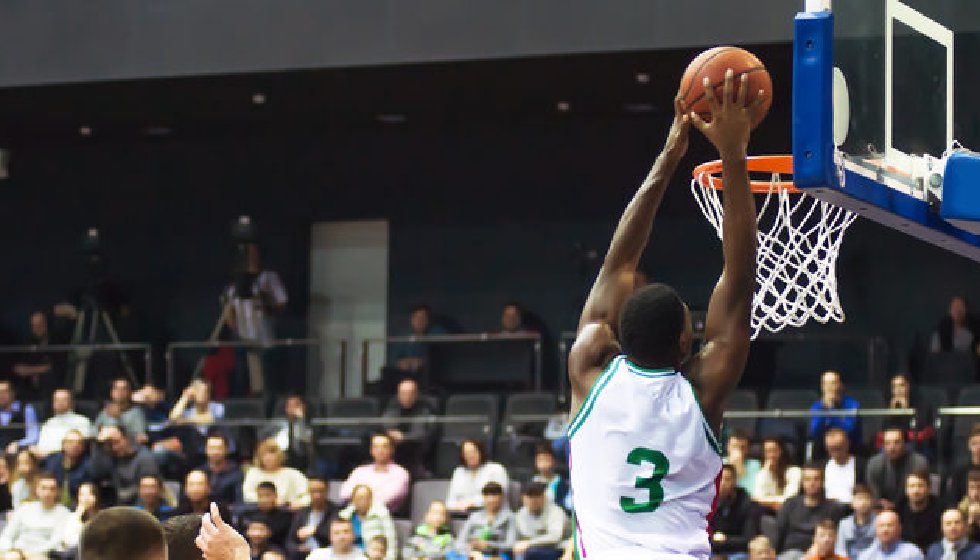 March Madness Drives Strong Revenue Increases for Sportsbooks
March Madness Drives Strong Revenue Increases for Sportsbooks
The return of March Madness led to strong revenue increases for sportsbooks across the United States last month. New Jersey saw its sports wagering handle increase to $859 million thanks to the popularity of the NCAA Men's Basketball Tournament. Sportsbooks generated $60.7 million in revenue, which amounted to a hold of slightly more than 7%.
Basketball accounted for $434 million of the Garden State's handle in March. New Jersey sportsbooks have now taken more than $1 billion in wagers on hoops in the first three months of 2021, compared to $269 million on football, $4.5 million on baseball and $641 million on other sports. Bettors have placed $560 million worth of parlays, pushing the state's total handle past $2.5 billion after three months. New Jersey sportsbooks held 19% revenue on parlays.
FanDuel continues to lead the way in the Garden State. The Meadowlands, which hosts FanDuel and spread betting operator PointsBet, accounted for $31.2 million of the revenue in March. That amounts to 51% of the total revenue in the state, and the bulk of it will have gone to FanDuel. Resorts, which hosts DraftKings and Fox Bet, finished a distant second, with $14.8 million in revenue. Borgata, the host of BetMGM, saw revenue reach $6.6 million, while William Hill took around $5 million in revenue at its different sites.
FanDuel Leads the Charge in Pennsylvania
It was a similar story in Pennsylvania, where the sports betting handle rose to $560.3 million in March. That did not quite beat the all-time high of $615.3 million set in January, but it did represent a strong upswing compared to February. Sportsbooks held 7% of that handle, which equated to $41 million in revenue.
FanDuel's handle reached $205.9 million in the Keystone State, and it generated $9.9 million in taxable revenue after dishing out $3.3 million in promotional credits. DraftKings held onto second place, taking a handle of $118.4 million and holding $6.3 million in taxable revenue after spending $1.6 million on promos.
Barstool was number three in Pennsylvania, with a $65 million handle, and $3.7 million in taxable revenue after issuing $2.8 million in promos. BetRivers took $59.4 million worth of wagers and kept hold of $3.5 million in taxable revenue at its two sportsbooks – one in Philadelphia and the other in Pittsburgh.
Pennsylvania lost its status as the third-largest state for sports betting in February, when it was narrowly overtaken by Illinois. However, it could regain that status once again in March, as Illinois has reverted to an in-person registration requirement, which could hamper growth.
Growth Across the Country
The sports betting market also rebounded in India during March. Handle increased more than 300% year-on-year to reach $316.7 million. It also represented a 15.6% increase on the previous month. Adjusted gross revenue came to $26.3 million. Basketball naturally led the way due to March Madness, with $160.7 million in hoops wagers placed during the month.
DraftKings got the better of FanDuel in the Hoosier State, with a handle of $120.4 million and revenue of $9.1 million. FanDuel had to settle for second place, with $6.9 million in revenue from a $92.4 million handle. BetMGM finished in third, with $40.2 million in sports wagers and $3.7 million in revenue.
Growth was seen across the country. West Virginia reported new record figures, as did Iowa, which took $161.4 million in sports wagers. William Hill emerged as the market leader in Iowa, ahead of FanDuel and DraftKings. Mississippi's sports betting revenue rocketed by more than 700% year-on-year in March. That was to be expected, as the state only allows in-person wagering, and land-based sportsbooks were closed for several weeks last March due to the pandemic, but operators will still be pleased to see revenue increase to $5.2 million.
The only state that did not see growth was Oregon, which does not permit wagering on collegiate sports. Oregon made it to the Sweet 16 of the NCAA Men's Basketball Tournament, while Oregon State reached the Elite 8, but residents could not wager on the action. As such, the handle dipped 18.7% month-on-month, while revenue was down 48.8%.
Asher to Leave William Hill
Joe Asher, the chief executive of William Hill US, is leaving the business after Caesars Entertainment completed its $4 billion acquisition of the British gambling giant. Caesars is only interested in the U.S. portion of the business, and it intends to sell the non-U.S. businesses currently owned by William Hill, including the UK and international online divisions and the retail betting shops. 888 and Betfred have been mentioned as potential buyers.
Asher has headed up William Hill's US operations ever since it bought his Brandywine Bookmaking business in 2011. Over the past decade, William Hill has established itself as the dominant sportsbook in Nevada, and it has expanded across the country since the Supreme Court struck down PASPA – the federal ban that previously outlawed sports wagering in every state apart from Nevada – in 2018.
The combined entity of Caesars and William Hill now operates sports betting in 18 U.S. jurisdictions – 17 states and the District of Columbia – and it has the potential to become the nationwide market leader. However, Asher will not be around to spearhead the charge, as CDC Gaming Reports revealed he was out. Asher confirmed the news in an email to LSR: "This is true. Future plans are to take a little time off and then pick some winners in Del Mar. After that, time will tell."
Two hedge funds that held shares in William Hill held up the takeover process, claiming Caesars' offer undervalued the business. However, it has now gone through, meaning William Hill has been delisted in London. Tom Reeg, chief executive of Caesars Entertainment, said: "We are thrilled to complete the acquisition of William Hill, combining two of the premier operations in the sports betting and iGaming industries under one roof. We look forward to announcing future sports partnerships that will drive long-term growth."