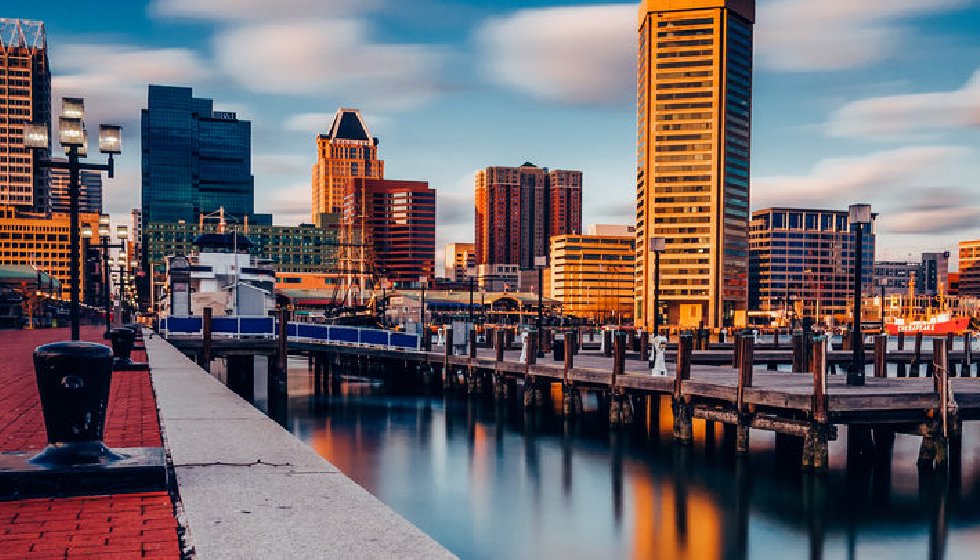 Maryland, Louisiana and South Dakota All Legalize Sports Betting
Voters in Maryland, Louisiana and South Dakota all said yes to legal sports betting when they went to the polls this week. The outcome of the presidential election remains undecided, with votes still being tallied up in crucial swing states like Pennsylvania, Georgia and Arizona. Challenger Joe Biden appears poised to secure victory, but President Trump is threatening lawsuits galore after claiming election fraud, and the situation could drag on long into the future. Yet there are no such concerns in the three states that tagged a sports betting measure onto the ballot, as the margins were emphatic.
In Maryland, 66.6% of the votes went in favor of sports betting. Marylanders were simply asked: "Do you approve the expansion of commercial gaming in the State of Maryland to authorize sports and events betting for the primary purpose of raising revenue for education?"
The measure prevailed by a margin of more than 700,000 votes. It was a great result for the industry, which spent $3.6 million on advertising in a bid to convince Marylanders to vote yes. FanDuel and DraftKings spent $750,000 apiece.
Sports betting could generate up to $20 million a year in tax revenue, according to the Maryland Department of Legislative Services. Proceeds will be poured into the state's education system. The measure received bipartisan support, while the statewide teachers' union also endorsed it. Sports wagering will not launch immediately, but sportsbooks hope to begin welcome customers in Maryland next year. "The devil's in the details, and there will be many details to come," said Maryland Lottery and Gaming Director Gordon Medenica.
Sports Betting in the Big Easy
Louisiana took a slightly different tack by allowing voters in individual parishes to decide whether or not sportsbooks should be permitted. The ballot measure won lopsided approval across south Louisiana on Tuesday night. The three biggest cities – New Orleans, Baton Rouge and Lafayette – all said yes to sports betting. Other areas that favored sports wagering include St. Tammany, Jefferson, Ascension, Livingston, St. Bernard, West Baton Rouge, Plaquemines, St. Charles and Terrebonne parishes.
Backers said that only five to 10 out of 64 parishes across the state declined to permit sports betting. It was another big win for DraftKings and FanDuel, who donated more than half of the $975,000 spent on convincing Louisiana residents to vote yes. Louisiana has not yet set a launch date, as a legal framework needs to be thrashed out, and it may take until 2022 before the first legal books throw open their doors.
"Voters are sending a resounding message on sports wagering," said Richard Carbo, a consultant for the group backing the effort, Louisiana Wins, said in a statement on Tuesday night. This proposition is on track to outperform the 2018 ballot initiative to include more parishes and a higher percentage of the vote statewide. Very soon, parishes across the state will see the benefits of sports wagering, and we can begin to invest in priorities like infrastructure and education."
Swearengen's Hometown Gears Up for Sportsbooks
In South Dakota, voters were simply asked whether they were in favor of allowing sports wagering in Deadwood, the state's main gaming city made world famous by the exploits of Al Swearengen and co., and at tribal casinos. Voters approved the measure, called Amendment B, with roughly 58% saying yes and 42% saying no. The next legislative session begins in 2021, and lawmakers are now compelled to create a legal framework for the industry, and the first legal sports bets should be placed by the end of the year.
It follows a vote in 2014 that saw Deadwood casinos permitted to offer roulette, keno, craps, limited card games and slot machines. "Obviously, we're very encouraged by this," said Mike Rodman, executive director of the Deadwood Gaming Association. "This is pacing a little bit better than we did in 2014 with craps and roulette. We're thankful to the voters of South Dakota for giving Deadwood this opportunity. We will reach out to the administration to see if they want to start working on some draft legislation for the 2021 session."
Sports Betting Sweeps the Nation
It means than 27 out of the 50 U.S. states have now legalized sports betting. Nevada was the only legal state in the country before the Supreme Court struck down a federal ban, PASPA, in June 2018. Sports betting has now launched in Arkansas, Colorado, Delaware, Illinois, Indiana, Iowa, Michigan, Mississippi, Montana, New Hampshire, New Jersey, New York, Oregon, Pennsylvania, Rhode Island, Tennessee and West Virginia. Tribal casinos accept sports bets in New Mexico, while tribes are gearing up to launch sportsbooks in North Dakota, Wyoming and Washington State. Virginia has legalized sports betting, and it is pending launch.
Sports wagering in Maryland, Louisiana and South Dakota will take the grand total to 27, plus the District of Columbia. Some states only allow land-based sportsbooks and not online wagering, but it illustrates just how rapidly it has spread across the country. There is always a fear of losing revenue to a neighbor – Maryland acted quickly so that it would not have to watch residents cross the border into Virginia or Washington DC to place bets – and that has helped its inexorable march.
A Rollercoaster Ride
Sportsbooks in the U.S. were not allowed to accept wagers on the presidential election, but it has proved to be a huge event for bookmakers in Europe and Latin America. Betfair, the world's largest betting exchange and a sister site to FanDuel, reported that the election attracted a larger handle than any other event in history. "This is the most that has ever been matched in Betfair's 20-year history," said head of racing PR Barry Orr. "It's something that's going to continue to grow bigger and bigger when you think of the last record that was set by the previous US general election (in 2016). This election's total handle is more than this year's Super Bowl, the 2019 Grand National, Mayweather vs. McGregor and the 2018 World Cup final combined."
On the eve of the election, Biden was the -200 favorite with European betting sites, while President Trump was the +188 underdog. By the early hours of the morning, it had flipped, with Biden priced at +200 and President Trump the -175 favorite. He was performing well in a number of key swing states, but that was because he encouraged his voters to shun mail-in ballots and vote in person. The mail-in ballots were predominantly sent in by Democrats, and the president's lead in those key states has slowly been eroded as they have been counted over the course of the week. President Trump is now out at +800 as his path to victory narrows, and the best price you can find on Biden is -1200 at William Hill.